Bronny James is already rocking a Duke jersey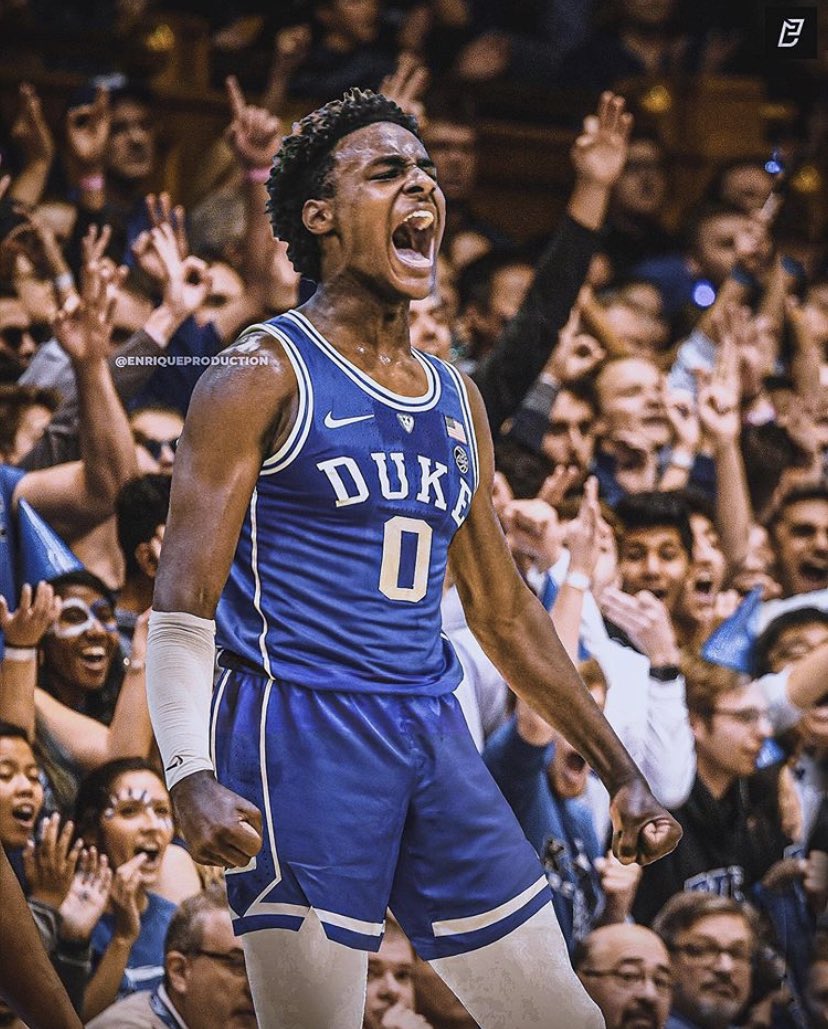 Gross.
Remember when LeBron was all in with Coach Cal's Cats? Instead of Bronny photoshopped into Kentucky blue at Rupp, he's screaming in a Duke jersey at Cameron. Much has changed over the last ten years, but what exactly happened?
Crazy, it was 10 years ago today @KingJames came by the Craft Center. @antdavis2 was still in high school! Now they're teammates! #TBT pic.twitter.com/luOxH4wuGp

— John Calipari (@UKCoachCalipari) July 18, 2019
With https://t.co/4PXc7g3923 celebrating its 10th birthday this month, we're going to take a look back at some of the memories of the last decade.

Here's a look back at 2009, when @KingJames stopped by and hung out with the guys, including his new teammate, @boogiecousins. pic.twitter.com/CLLsoK0VTq

— CoachCal.com (@CoachCalDotCom) July 25, 2019
Maybe Bronny's new Sierra Canyon teammate, B.J. Boston, can convince the Jameses to take another look at the Cats.
[mobile_ad]