Brittany Lincicome Shoots Under Par in Second Round of Barbasol Championship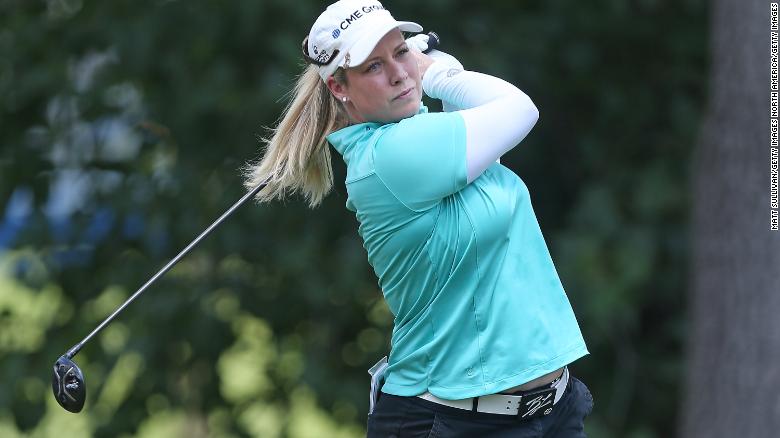 Brittany Lincicome brought her A-game in the second round of the Barbasol Championship.
After a disappointing first round that was filled with bogeys on the par threes, inclement weather gave Lincicome a day to bounce back, and she did so wonderfully.  Lincicome knocked in four birdies and holed in an eagle from 116 yards out on the 17th hole to finish with a one-under 71.  Unfortunately, there's no footage of the shot that brought the crowd to their feet, but there is a highlight of a long birdie putt on the 14th at Keene Trace Golf Club.
Wait for it…

Another birdie for @Brittany1golf! She takes advantage of the par-5 14th to get back to -2 for the day @BarbasolChampKY!!! pic.twitter.com/z0aes8Alde

— LPGA (@LPGA) July 21, 2018
Lincicome is just the sixth woman to ever play in a PGA event, and the first to do so in more than a decade.  She is the first woman to finish a PGA Tour round under par since Michelle Wie in 2006.
Even though she did not make the cut, a milestone only reached by Babe Didrikson Zaharias in 1945, Lincicome proved she can play just as well as the boys.
[mobile_ad]