BREAKING: 2019 three-star QB Nik Scalzo commits to KENTUCKY
Kentucky has found its quarterback for the class of 2019.
This afternoon, Florida three-star dual-threat quarterback Nik Scalzo made the decision to become a Wildcat.
He committed to Kentucky over the likes of Georgia State, Tulane, Kent State, Louisiana-Lafayette, and Akron, among others.
Here was the announcement: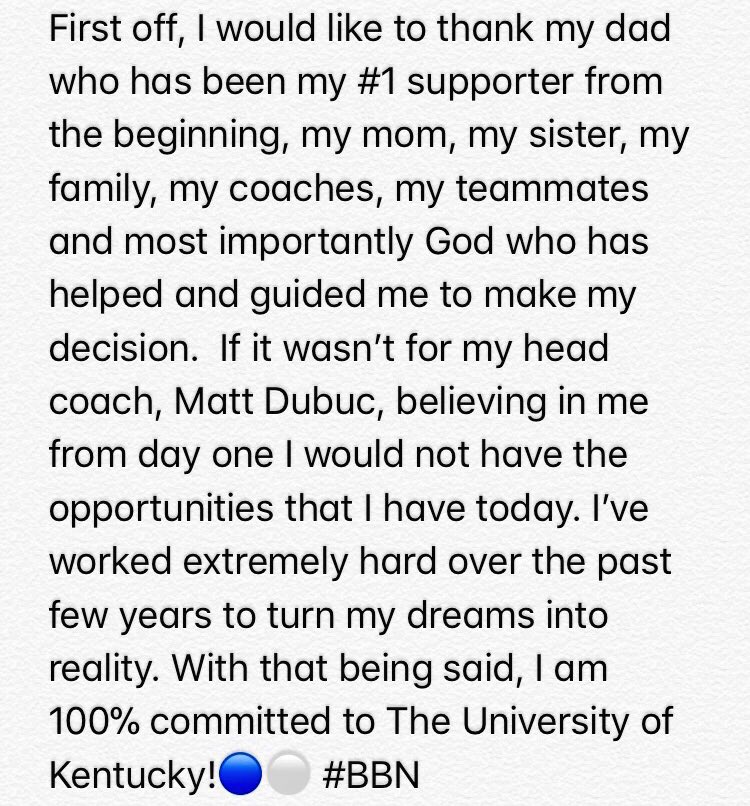 Kentucky's newest commitment visited Lexington back in April, and co-offensive coordinator Darin Hinshaw followed it up by visiting him in Florida last week to seal the deal.
Scalzo has earned Sun Sentinel first-team All-County honors each of the past two seasons. He threw for 2,065 yards and 23 touchdowns last season on 175-307 passing. His sophomore year, Scalzo managed 2,221 yards and 27 touchdowns, leading his team to the regional semifinals.
In an interview with the Sun-Sentinel, Scalzo said it's a dream come true to play for the Cats in the SEC.
"They believed in me 100 percent, and they overlook my size and just see that I'm a playmaker," he said. "It was always my dream to play Power-Five conference college football, and my dreams are coming true."
According to Jon Hale of the Courier-Journal, the Kentucky coaching staff feels Scalzo may be a "Baker Mayfield twin."
Know there has been a lot of talk about UK possibly signing two QBs in 2019, but I'm told staff likes Scalzo enough to ride with him. One source: "Baker Mayfield twin" https://t.co/78qjz0rB74

— Jon Hale (@JonHale_CJ) May 15, 2018
See for yourself with his highlights below:
Welcome home!