Bill Clinton hanging out at Thursday Night Live in Lexington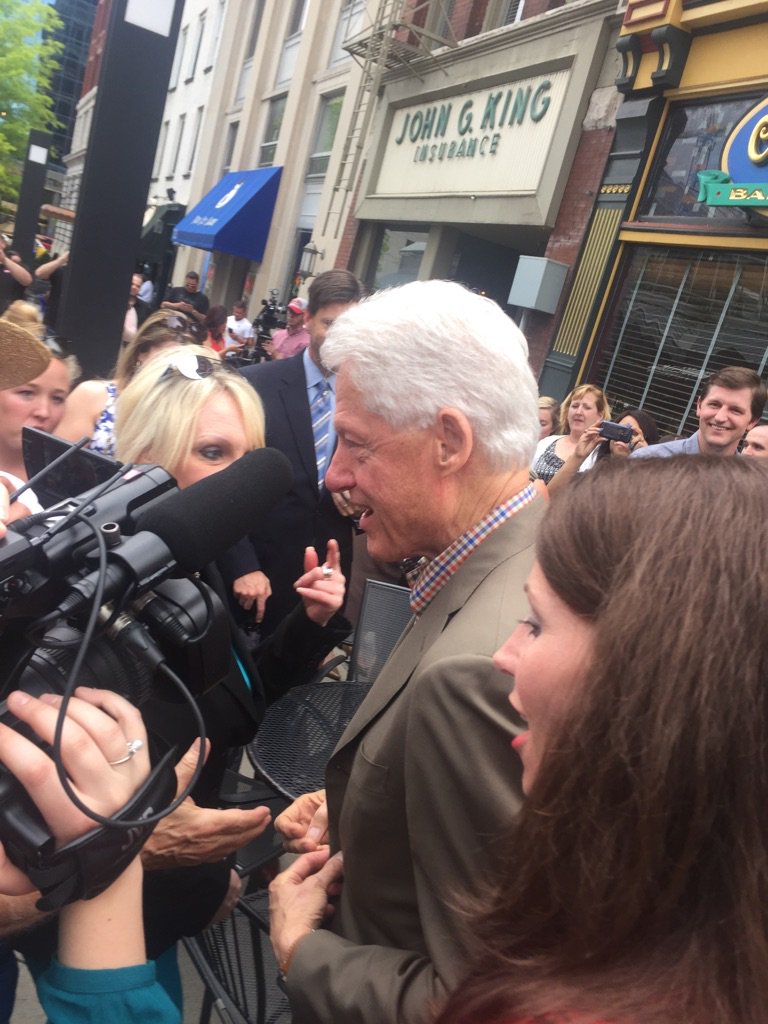 Bill Clinton made an unexpected stop at Thursday Night Live in downtown Lexington this evening. Of course, he would pick the one Thursday I decide to stay in and away from the party. He probably heard my seat was empty.
I hope he says hi to Caitlin and Lindsie at the Skybar tent, grabs a couple beers at Stagger Inn, and then walks down to Tony's for dinner. That's my usual Thursday night routine. Maybe Belle's after dinner for a nightcap if it's not past curfew.
— Bluegrass Politics (@BGPolitics) May 12, 2016
Bill Clinton in unscheduled stop in downtown Lex. pic.twitter.com/IouePqKIhB

— Thomas F. Loftus (@TomLoftus_CJ) May 12, 2016
So…Bill Clinton is at TNL rockin out 🤘🏼

— Tod Lanter (@tod_lanterIII) May 12, 2016
Just spotted at Thursday Night Live #downtownlex @billclinton pic.twitter.com/9XZL5gL2H8

— Lauren Gawthrop (@LaurenGawthrop) May 12, 2016
Really tempted to close this laptop and head down there right now.