Barleycorn's Tuesday Top 10
Looking for a place to hang out with other UK fans? Take your family and friends to Barleycorn's! Barleycorn's has over 30 beers on tap, jumbo wings with 10 delicious sauces, sandwiches, salads, and our famous handcrafted burgers!
Barleycorn's has three locations in Northern Kentucky — Cold Spring, Lakeside Park, and Florence — and is open seven days a week! For hours and information, follow them on Facebook or visit Barleycorns.com. Get over here!
---
1. North Carolina is your champion. (UGH.)
UNC won last night's championship despite shooting 35 percent from the field, 15 percent on three-point attempts, 58 percent from the foul line and getting out-rebounded by six in the game. Those are some embarrassing numbers for a champion and it is fitting for this year's tournament.
2. Watch "One Shining Moment" if you can stomach it.
Warning: Replay of Luke Maye's game-winner included
#OneShiningMoment pic.twitter.com/3uxLQATCW7

— NCAA March Madness (@marchmadness) April 4, 2017
I prefer my version:
This year's #OneShiningMoment is a quick one. pic.twitter.com/23v80CUvg7

— Drew Franklin (@DrewFranklinKSR) April 4, 2017
3. The NCAA has a real officiating problem on its hands.
Speaking of hands, this was a pretty impactful no-call here: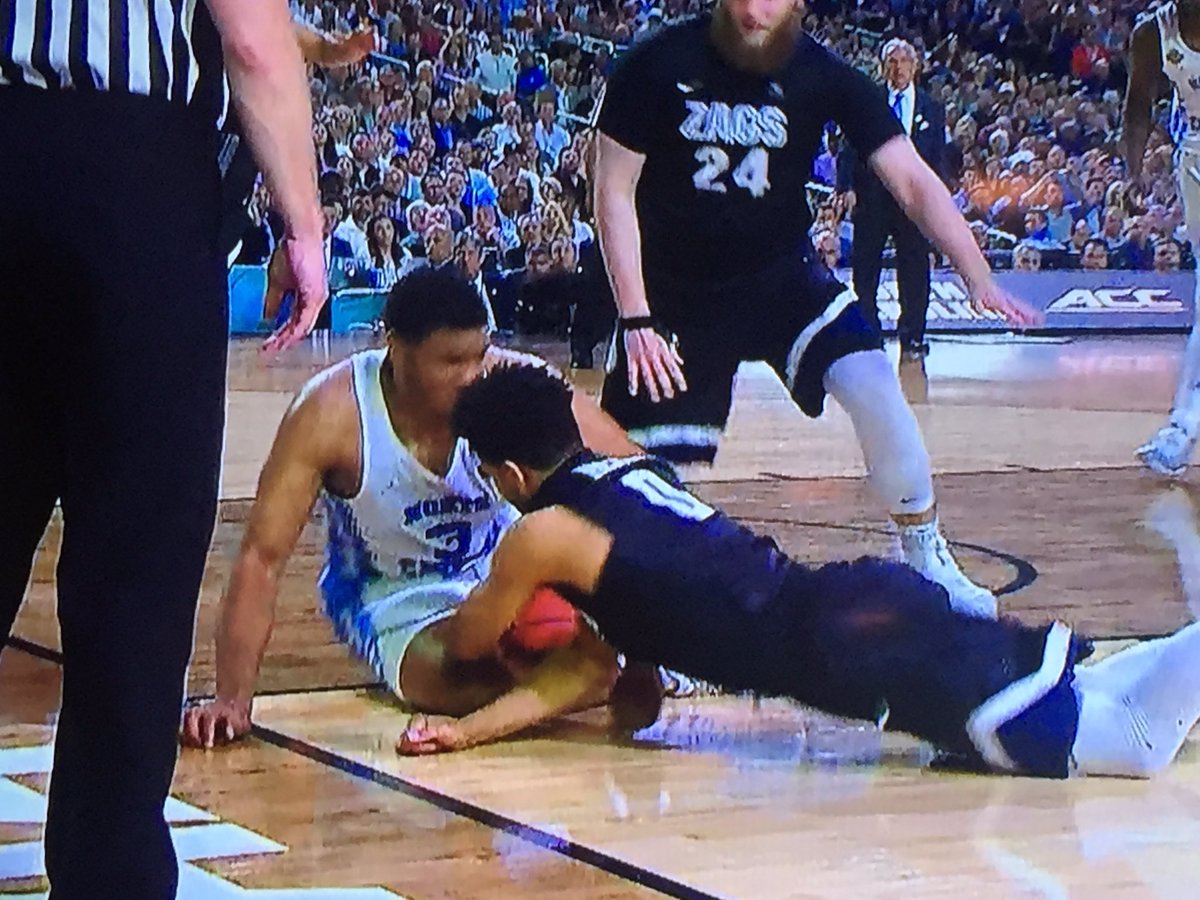 Officials ruined that game.
4. De'Aaron Fox is gone.
In the least surprising news from Monday, De'Aaron Fox announced he will hire an agent and enter the NBA draft. He released this statement through UK:
"First of all, I'm grateful for the unbelievable season we had," Fox said. "Although the ending didn't turn out how we wanted it to, this team came together as a family and we achieved things that a lot of people didn't think we could because we were so young. I want to thank my teammates for being on this ride with me as well as the seniors and specifically Zay (Isaiah Briscoe) for guiding me this season. It wouldn't have been such a smooth transition from high school to college without their leadership.

I want to thank God for blessing me with this talent to play at this level. I also want to thank my parents and my brother for always being there for me. I want to thank Cal, KP (Kenny Payne) and the entire coaching staff for recruiting me and for having the confidence in me to lead this team. Throughout the season they helped me grow as a player and as a person.

With that being said, I've decided to enter the 2017 NBA Draft and I will be signing with an agent. I think I've had a pretty good freshman season through the guidance of our coaching staff and I think it's time for me to live out my dream.

Last but not least, I want to thank the Big Blue Nation. There is no other fan base like you in the country. I'll miss playing in front of you, but I know you'll continue to support me at the next level."
The freshman point guard is a sure-fire top 10 pick, projected as high as fourth in the mock drafts.
5. Fox will be a guest on today's KSR.
Be sure to tune in to today's show to hear Fox in his first interview since announcing his departure. He'll join Matt and Ryan in the second hour to reflect back on his one season at UK and look ahead to what's next in the league.
6. Derek Willis and Dominique Hawkins were guest on yesterday's show.
In case you missed it, you can listen to the hour-long interview here:
7. Rob Bromley will retire later this year.
After 40 years as a sports broadcaster in Lexington, Rob Bromley will hang up his tie and retire this fall. Bromley announced on last night's WKYT newscast that his last day on the air will be September 29.
There is some good vintage Rob Bromley in this video from WKYT:
Rob Bromley to retire after 40 years at WKYT. https://t.co/sN5cYkyK6n pic.twitter.com/KOsfl3z9G1

— WKYT Sports (@wkytsports) April 3, 2017

Legend.
8. It is Day 3 at the Nike Hoop Summit in Portland.
That is yet another day Quade Green can recruit Mohamed Bamba and Kevin Knox, two of his teammates on Team USA, along with Jarred Vanderbilt. Shai Alexander and Nick Richards are on the World Team.
9. CONFESSION: I saw Beauty and the Beast last night.
CONFESSION NO. 2: I enjoyed it. Judge me if you want. Don't care.
10. Basketball ending means it is time for the Masters!
I'm going to do lots of Masters coverage here on the site the next couple of days. I hope you golf fans out there enjoy it. Everyone else, learn to love the Masters. Can't. Wait.