Anna Kendrick's Saturday News and Views
You never know what you're going to get into on Kentucky football media day. I spent my morning picking the freshmen apart to find out who their ideal woman was. Many were left stumped and speechless at first; Nico Firios even blushed a bit.
It's my turn to come clean. A very Happy 29th Birthday to my current main squeeze, Anna Kendrick. She has the voice of an angel, the look of a girl you take home to Mom, yet there's something behind those beautiful blue eyes that tells you she knows a thing or two about laser tag.
She's also been nominated for an Academy Award (Up in the Air), had #1 single (Cups), and she's the star of a Cinderella remake(Into the Woods). Despite her success and beauty, I still think of Rick Ross' version of Cups every time I hear her name.
Let me wipe the drool off my computer before we head onto today's news.
Kentucky Football Media Day was Unbelievable
Entering my third year on the football beat, today was the most fun I've ever had. After two years of wishful thinking before the season, the optimistic atmosphere is too infectious to be fake. After putting in work all Summer, they're excited to show the world their improvement.
I'll be posting things on the site all weekend, but here are a few quick takeaways from today.
– Stoops is excited and ready to show off his new Troops. Usually coaches that come off a 2-win season like to temper expectations, but not Mark Stoops. After only four days of practice, Stoops said that 12-13 freshmen would play this year, giving individual praises to Matt Elam, Kendall Rudolph, Blake Bone, Dorian Baker, and Lloyd Tubman to name a few. Oscar Combs said that he'd never been to a media day where coaches shared so much about their players. They're just so excited, and they just can't hide it.
– The QB Race will take a giant step forward in the next 5-7 days. At this point, using the word "news" to describe the QB situation might be too strong. Today both Stoops and Neal Brown said it was still "wide open," but that will change soon. With the addition of pads and live scrimmages (one of which you can see tomorrow at Fan Day), the coaches will have all the material they need to start weeding out candidates.
– People are still talking about Cory Johnson's poop. Mad props to Mrs. Tyler, because I don't think many women could be in the discussion of a college kids' bathroom habits. Johnson has been taking it all in stride but, "I'm still waiting on that check."
– Shenanigans, Shenanigans, Shenanigans. There weren't too many interviews at the Nutter Training Facility where the interviewee could answer questions in peace. Teammates took selfies behind them, tied their shoes together, and even gave their trousers a yank or two. Hopefully the composure they maintained throughout the shenanigans will also be present during big games. If not, it's still refreshing to see a group of guys that enjoy each others company so much. Kentucky football is finally fun.
Meet the team and watch them work tomorrow at Fan Day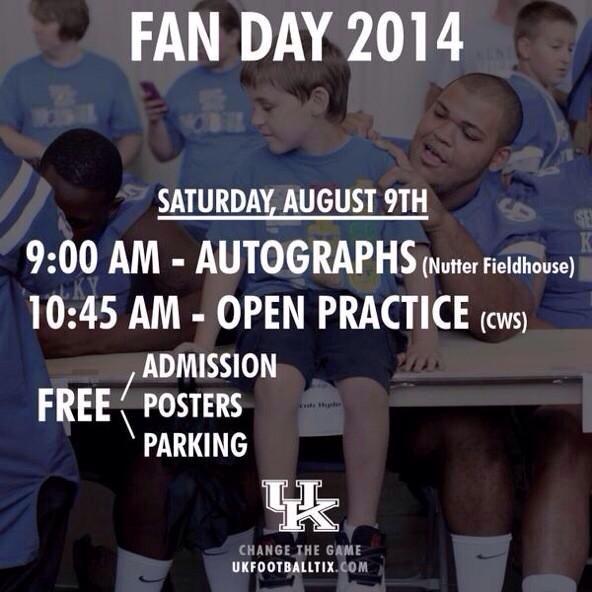 There won't be a better chance to experience this team's personality than by visiting Fan Day tomorrow morning at Commonwealth Stadium. If the free autographs and new posters (which are super awesome, by the way) aren't enough to get you there, a sneak peek at the quarterbacks and new wideouts should make your trip worthwhile.
Tyler and I will be there to soak in the atmosphere. Don't be shy, come say Hi and tell us what you think about this year's team.
The new practice facility lives up to SEC Standards
The "one stop shop" for UK football isn't what we're used to in Lexington. #RollinLikeABigShot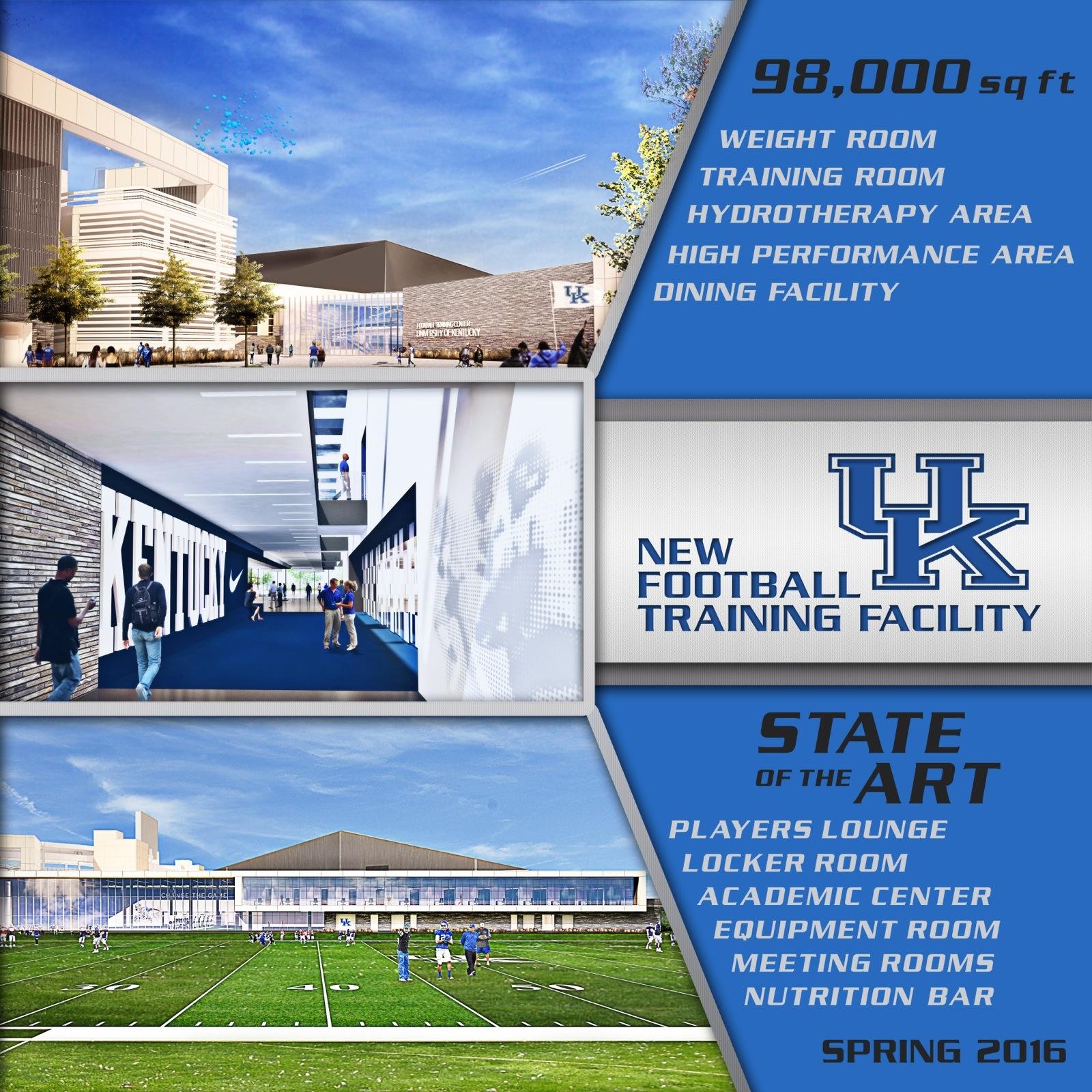 The basketball team is officially ready for the Bahamas
Matt and Drew have already made it to Paradise Island, but the team still has another day in Lexington. Most people's pre-beach routine includes some tanning and weight lifting, but what would the beach be without a pedicure?
A federal judge told the NCAA, "Not so fast my friend."
In a 99-page ruling, a federal judge ruled in the Ed O'Bannon case that the NCAA "unreasonably restrains trade" to student-athletes, violating anti-trust laws. The ruling essentially says that the revenue sharing marginalizes the athletes, but places restrictions on earning power on commercial endorsements. This landmark decision should impact college sports into the future, but the exact implications are better explained by someone smarter than I.
To finish, I ALMOST witnessed a tragedy at William T. Young Library.
While diligently blogging in UK's main library this afternoon, a giant chandelier in the 5th-floor rotunda fell to the ground, shattering into a thousand pieces. The massive piece was taken down for maintenance yesterday, leading one to suspect it wasn't put back properly. The silver lining: if this would have happened a month later, students would be dead. With finals over for the summer, I was one of the few people in the library. Had school been in session….I don't even want to think about the magnitude of the tragedy.