Andy Katz speaks up about ESPN layoff
Andy Katz is the most shocking name among the ESPN layoffs. Katz covered college basketball for ESPN for almost two decades, and today he is a free agent after the network let him go as part of its massive firing of talent.
Katz took to Twitter to make a statement about his departure Thursday afternoon: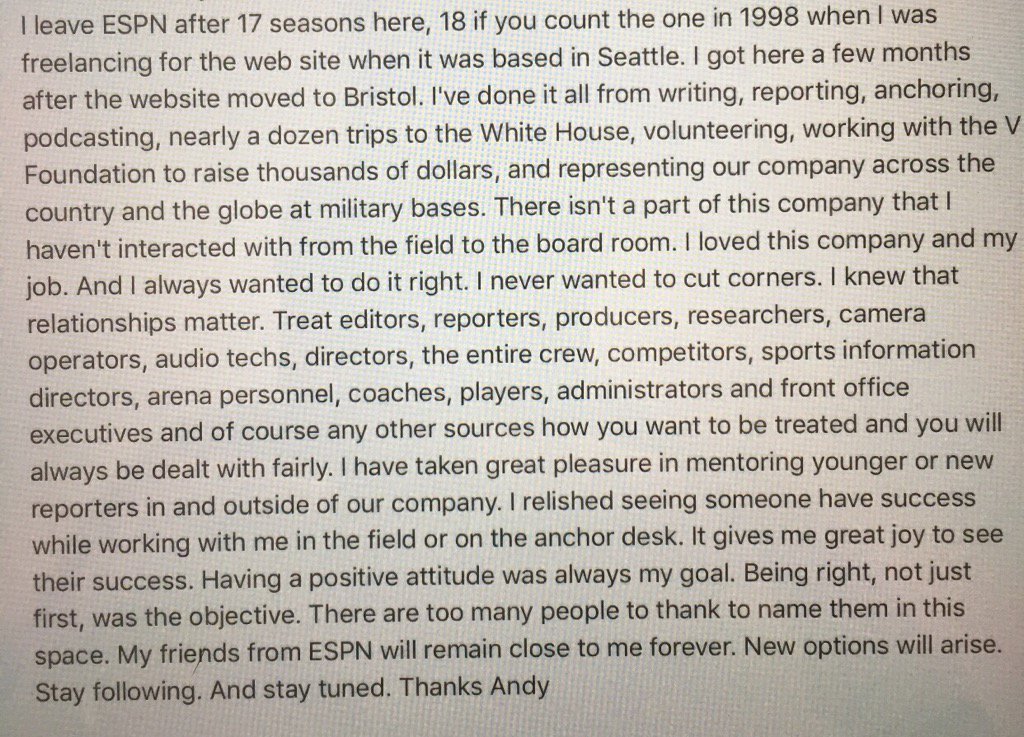 Reading that, along with knowing how well he is respected in the business, makes the news even crazier.
How do you let go of Andy Katz?!