Andre McGee claimed UofL players asked him to bring Powell's daughters to dorm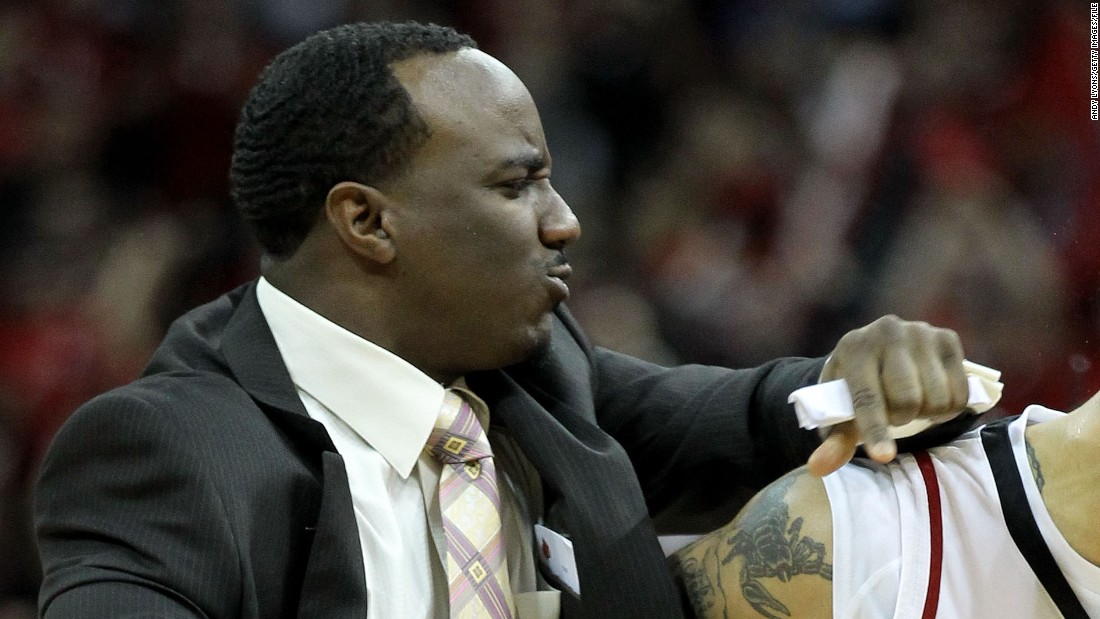 It's been too long since we reminded you about that time Louisville lost its 2013 national championship because members of the staff provided prostitutes to players and recruits. Remember that? Holy hell what a fall that program took in only a few years. I still laugh about it from time to time. In fact, I was driving down the road the other day and just burst out laughing because that T-Pain song about strippers came on and all I could think about was the Minardi Hall stripper parties and how the 2013 banner is probably buried in some dump on the outskirts of Jefferson County somewhere. It will never not be funny to me.
Anyway, there is a new update on the UofL basketball scandal today, sort of, courtesy of the news team over at WDRB. Through an open records request, WDRB uncovered an interview between Andre McGee and an investigator back in 2015, in which McGee denied providing any money for prostitutes or strippers. He acknowledged a relationship with Katina Powell, but said the players knew Powell's daughters socially and would ask him to bring them over to Minardi Hall.
It's the only known record of McGee talking about the scandal.
The new findings also reveal former UofL assistant Mike Balado told police he couldn't remember why he deleted text messages to McGee during the exact timeframe Antonio Blakeney, a recruit, was on campus and participated in parties with Powell. Balado's memory is a little hazy as to why he would've deleted any texts, and he denied any wrongdoing. (Yeah, OK. Coach Mike.)
Read the whole story here.