American Pharoah Wins The Preakness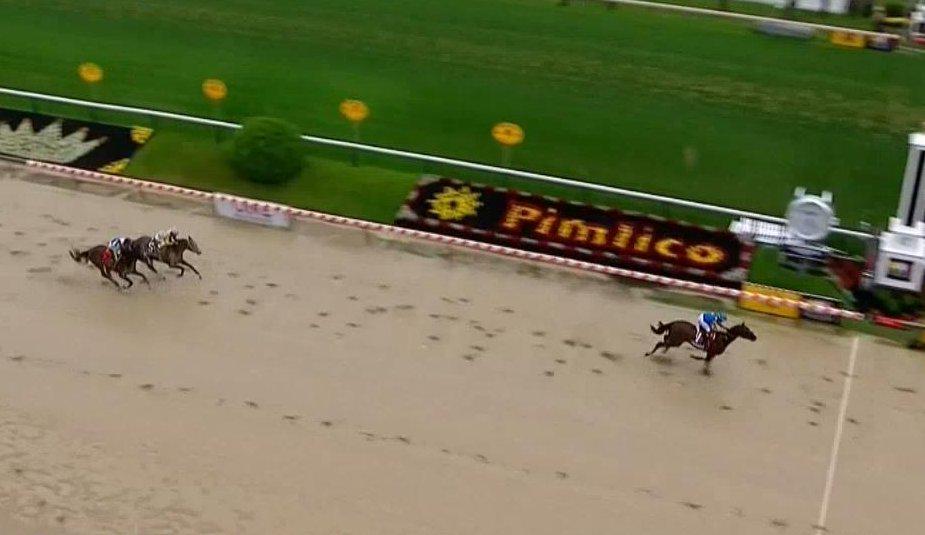 The slop at Pimlico Park wasn't enough to slow down American Pharoah and now Bob Baffert will have another shot at the Triple Crown. Pharoah led the race from basically start to finish and as you can see above it wasn't even close at the end. Will we see the first Triple Crown winner in my lifetime? We find out in 3 short weeks.
Meanwhile, newly signed Raven Za'Darius Smith was on hand in Baltimore for the Call to the Post. Way to go Z!
Zadarius with the Call to the Post RT @JeffSteffn: ZZZZZZZ @TheRealZSmith pic.twitter.com/dUZwsoM89G

— Matt Jones (@KySportsRadio) May 16, 2015