American Flat Track's Tuesday Top 10
For round seven, the American Flat Track series heads to unchartered territory. For the first time ever, American Flat Track will race in Lexington, Ky. at the Red Mile on Saturday, June 3. Kentucky fans will get to witness a new level of excitement as the best riders in the world mount their fire breathing AFT Twins, along with the future of the sport in the AFT Singles class, duke it out for bragging rights as the first winner on the Red Mile.
The last time the series raced in Kentucky was on June 8, 1991 in Louisville. Scott Parker secured the Half-Mile victory on a Harley-Davidson, on his way to claiming the fourth of his nine Grand National Championships, over eventual seven-time champ Chris Carr.
This new stop on the schedule is familiar, as the circuit is primarily used for a unique style of horse racing called harness racing, where horses pull a two-wheel carriage around the Mile circuit. Now, the track will experience a new-style two wheeled experience with a lot more horsepower.
Get your tickets today at https://www.showclix.com/event/red-mile.
---
1. [Insert mandatory Hamidou Diallo update]
Hamidou Diallo. Decision. Hamidou Diallo. Hamidou. Diallo. NBA. Diallo. Return. Diallo. Brooklyn Nets. Diallo. Hamidou. None-and-done. Diallo. Diallo. Diallo. Diallo. Diallo. Hamidou Diallo. NBA draft. Diallo. Diallo. Diallo. Where you going, Hami. Diallo. Diallo. Second-highest vertical. Diallo. Diallo. Diallo. Diallo. Diallo. Diallo. Diallo. Hamidou Diallo. Decision. Hamidou.
For what it's worth, Adam Zagoria has heard the wait will go all the way until tomorrow's deadline. So there's that.
2. BREAKING: The Golden State Warriors are good at basketball.
Last night Golden State became the first team to sweep its first three best-of-seven series (is series the plural of series?) in the NBA playoffs after beating San Antonio in San Antonio in Game 4. This should not come as a surprise because the Warriors are very good at basketball and it's really unfair. Save us, LeBron.
3. My Predators are going to the Stanley Cup finals.
As I told you yesterday, I am all aboard the Nashville Predators bandwagon; I even know what icing means. Also, as I told you yesterday, I had a nice ticket to last night's series-clinching Game 6 and I could not go. Not only do I hate myself for that, I am now determined to go to one of the Stanley Cup games and participate in this madness in Bridgestone Arena and outside of it on Broadway. Go Predators. Let's do this. Hockey is fun (once you learn what icing means).
4. Former UK players react to Craft Center locker room renovation.
They seem jealous:
I'm BIG mad 🙃 https://t.co/3TIubFivNv

— De'Aaron Fox (@Swipathef0x) May 22, 2017
Spoiled… Back in the old days we didn't have all that. 😂 https://t.co/4gr8AqHsIY

— Devin Booker (@DevinBook) May 22, 2017
@DevinBook Swear 😂😂😂 where was this for us @treylyles @THEwillieCS15

— Karl-Anthony Towns (@KarlTowns) May 22, 2017
@KarlTowns @DevinBook @THEwillieCS15 Wow man we barely had a locker to change at!

— Trey Lyles (@treylyles) May 22, 2017
Click here for the renovation photos.
5. The Ringer: "De'Aaron Fox Would Have a Shot at Being Drafted No. 1 … If He Had a Shot."
Here's a fun read for you from Jonathan Tjarks of The Ringer, who dug deep into De'Aaron Fox's shooting woes and what it means for his NBA future. Tjarks believes Fox's shot, or lack thereof, will ultimately decide "the fate of an entire franchise."
Read it here.
6. Quade Green working hard before his freshman season.
See some of what he is doing here in this workout video from Full Court Solutions:
Speaking of Green, did we ever get a comment from him regarding Mohamed Bamba's decision? He must be heartbroken.
7. UK Softball knows its Super Regional schedule.
The NCAA released its Super Regional schedule on Monday, and Kentucky will meet the Oregon Ducks in Eugene, Oregon at 7 pm ET, Friday night. Here's the full three-game series schedule:
Friday, May 26 — (14) Kentucky vs. (3) Oregon — 7 p.m. ET/4 p.m. PT [ESPNU]
Saturday, May 27 — (3) Oregon vs. (14) Kentucky — 7 p.m. ET/4 p.m. PT [ESPN2]
Sunday, May 28 — (14) Kentucky vs. (3) Oregon — 3 p.m. ET/Noon PT [ESPNU]
Go Cats.
8. UK's Honor Flight was a huge success.
Aside from some minor travel complications beyond their control, UK's Honor Flight to Washington D.C. went very well as the university's veterans visited the memorials dedicated to their service and sacrifices.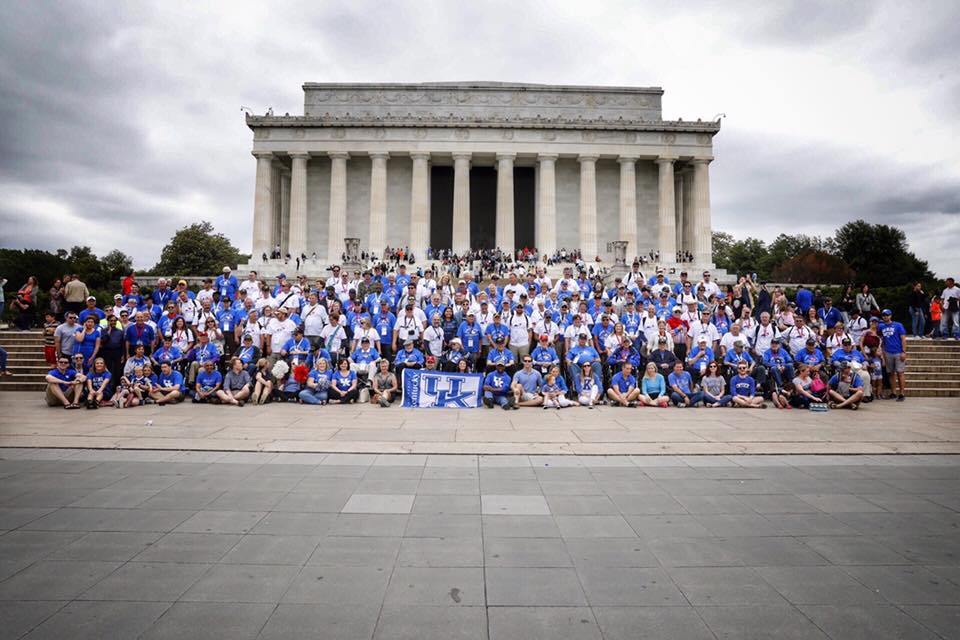 The veterans received a warm welcome back in Lexington upon returning (late in the night) from their one-day, all expenses paid trip to our nation's capital.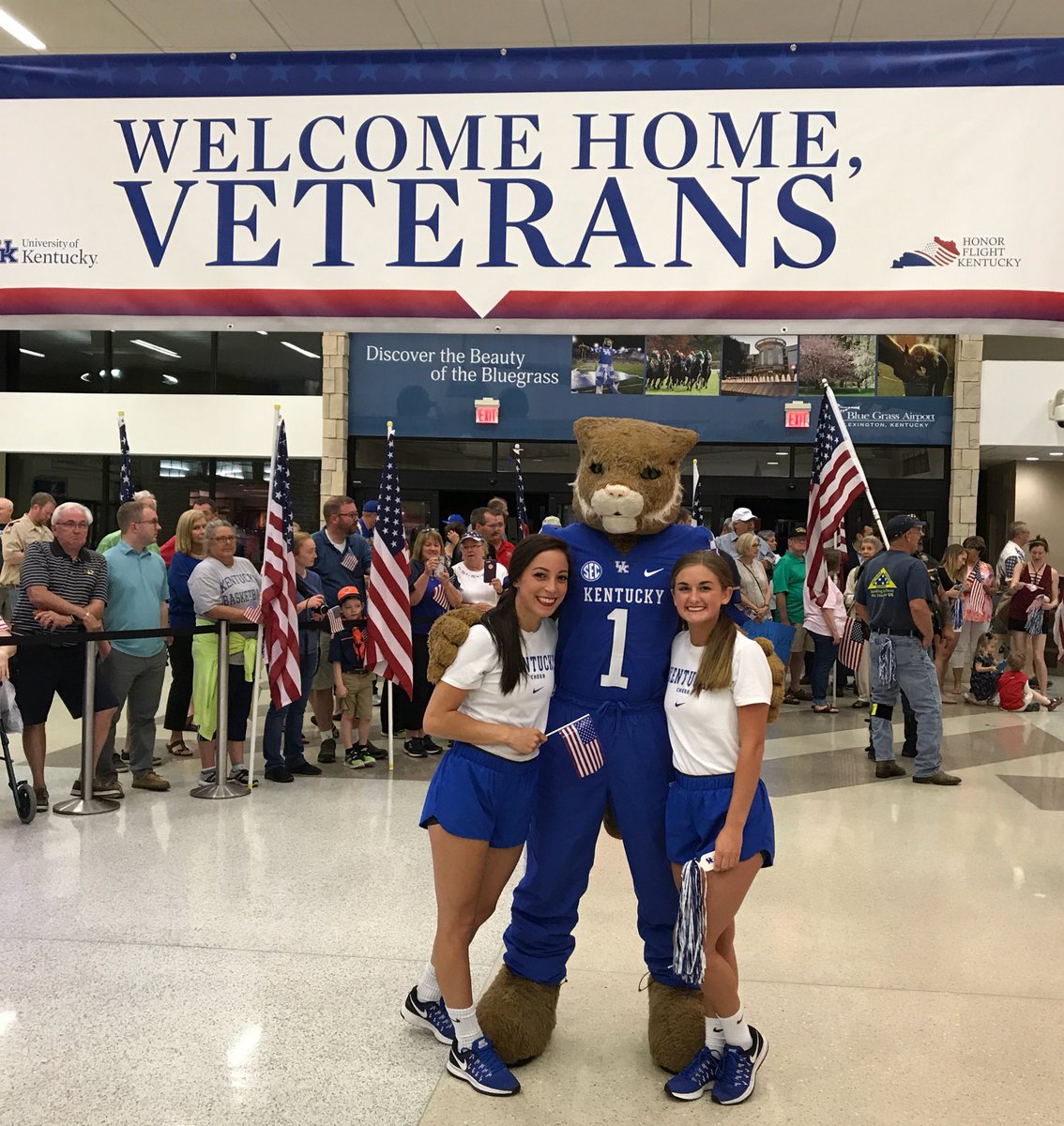 UK's inaugural flight marked the first time any university in the country sponsored an honor flight.
9. Matt Jones will make his Paul Finebaum guest hosting debut today.
For the next two days from 3-7 pm, our own Matt Jones will sit in Paul Finebaum's chair and talk into Paul Finebaum's microphone as host of the Paul Finebaum Show. Matt is filling in for Paul for two shows and to say the KSR radio host is a little nervous might be an understatement. But he's a pro's pro, as you all know, and I'm sure it'll make for great radio to a newer and wider audience. And if he sucks, we'll have something to laugh at for years to come. Good luck, Matt. Don't suck.
10. It's a full house on today's KSR as we coach Matt up for Finebaum.
I'll be in studio with Matt, Ryan and Shannon to go over the final game plan for the Finebaum appearance. I'm sure we'll talk about a lot of other nonsense, including whatever news is happening, as well.
Go Cats.