I Think My Back Is Broken's Friday Morning Wakeup
Hey everyone. I'm not doing well. I crawled to my desk from bed this morning because I had trouble standing up. Somewhere between dreaming about New York City and hitting the snooze button to silence Adele for nine more minutes, I did something to my back. I need a medic — or at the very least, I need someone to go to Hardee's and Walgreen's for me. The pain is real.
That being said, Tyler has the day off and Nick doesn't wake up before noon, so I'm going to play through it for a long day of blogging. My apologies for running a little behind with the Morning Wakeup, but I didn't see this coming. Hopefully that Hardee's and Walgreen's you're bringing me will make me feel better.
Let's try to do this…
UK Hoops defeated Louisville for the fifth time in a row.
Makayla Epps led Kentucky with 24 points on 10-of-11 shooting in last night's win in Rupp Arena. After the game, she told reporters, "I love playing here for the history. Even if I wasn't scoring I was out there having the time of my life. My teammates were making big plays. We had a lot of players in double figures. If I had a great night or terrible night, as long as we won and were playing in this building, that's fine with me."
Epps' performance was UK Hoops' most efficient since 1987.
Watch the highlights from the win.
Epps was a BEAST.
DeMarcus Cousins made the case for another All-Star appearance last night.
I finally got to see a Kings game on TV and Cousins did not disappoint. He had 27 and 11 in the the win over the Knicks, and Rajon Rondo got his first dunk of the season:
Those two are having a great year; I wish the team were doing better.
Travis Ford got ejected from a high school game.
The former Wildcat, now the head coach at Oklahoma State, was tossed from his son's high school game in Oklahoma last night.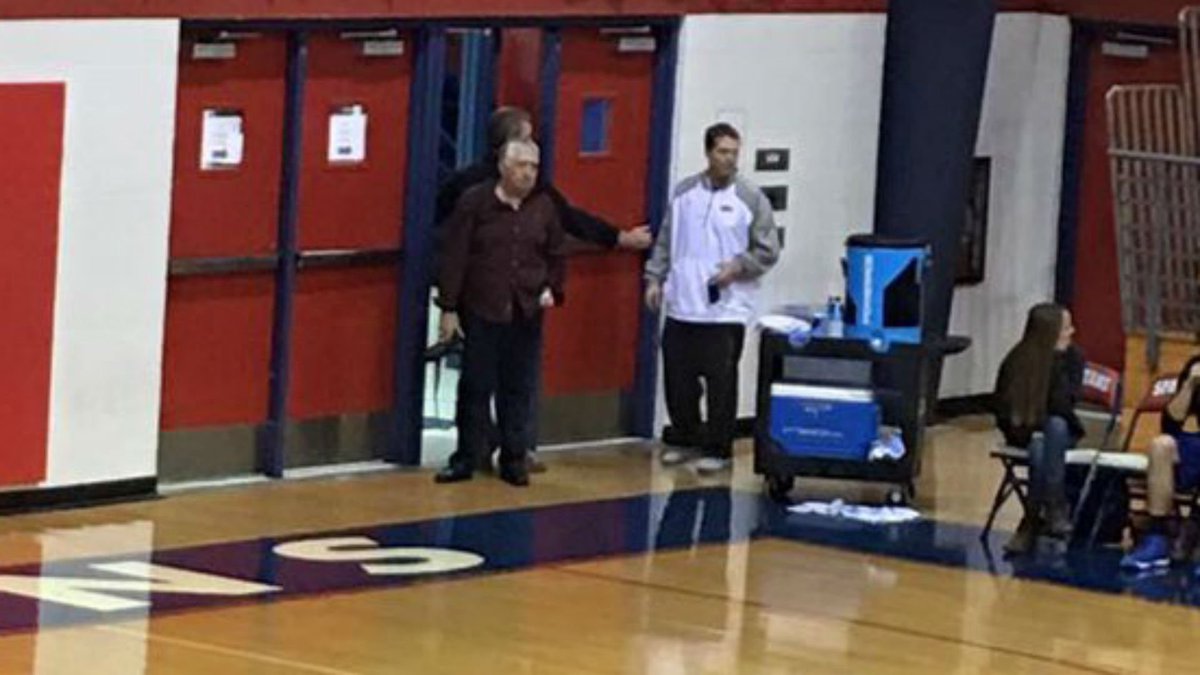 A school official told a Tulsa newspaper Ford did not do anything and was baited into the ejection.
Any chance Bob Stoops will let Kentucky have his old quarterback?
Quarterback Trevor Knight has been granted his release from Oklahoma University and he is free to move about the country. Once the starter for the Sooners, Knight lost his job to Baker Mayfield, who was just named First Team All-American over Clemson's Deshaun Watson.
Knight is in a similar situation to Patrick Towles: he is scheduled to graduate at the end of the semester and will have one season of eligibility left. He will be cleared to play immediately wherever he ends up.
Throw baby bro Mark a bone, Bob?
This is without question the best commitment video ever.
Daelin Hayes, a four-star linebacker out of Michigan, committed to a school yesterday with the help of Bleacher Report. I won't spoil it. I'll let you see it for yourself…
Four star LB Daelin Hayes dashes through Detroit to pick his school, 'Dark Knight' Style

Posted by Bleacher Report on Thursday, December 10, 2015
Today's KSR is LIVE from Comedy Off Broadway…
… where Ryan Lemond will do a two-minute standup comedy bit. It will be a disastrous two minutes, and a really good show.
You should stop by.