A National Champion in Women's Track and Field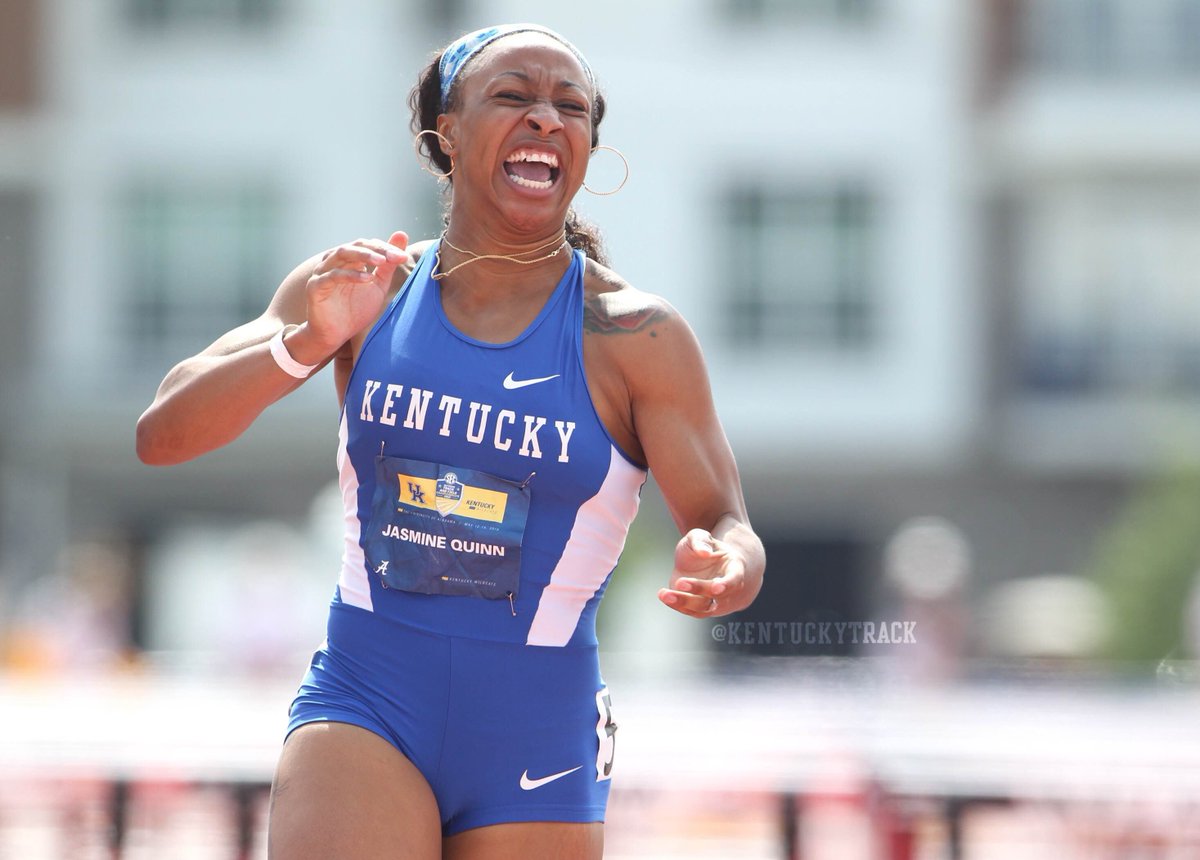 Jasmine Camacho-Quinn is a National Champion.  She staked a claim at her crown by running the 100m hurdles in 12.54.  It's the second consecutive year a Wildcat has won the event.
What's more amazing?  She's only a freshman, taking home the SEC's Freshman Runner of the Year Award at the conclusion of the regular season.  Here's her victory lap:
Freshman Jasmine Camacho-Quinn on her victory lap following her 1st place finish in the 100 M Hurdles @KentuckyTrack pic.twitter.com/J86WyT6Fpe

– KYwildcatsTV (@KYwildcatsTV) June 11, 2016
The men have faired pretty well too.  Yesterday Nick Anderson was the runner-up in the 110m hurdles.