50 Years Ago, The Moon Landing Was Fake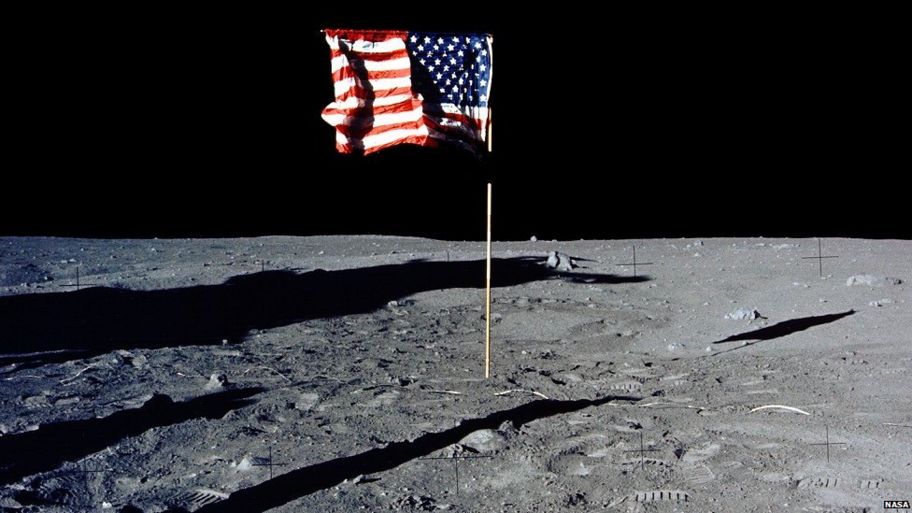 Fifty years ago today, Apollo 11 launched into space from the Kennedy Space Center in Florida with its sights set on the moon. Some 240,000 miles later, "one small step for man, one giant leap for mankind."
Or at least that's what they want us to believe.
Since the passing of our dear friend Jared Lorenzen, I have decided to get behind one of his favorite conspiracy theories, that the moon landing was fake. Jared was a big believer in not believing in Apollo 11, ever since he and Shane Boyd watched a TV special on moon landing conspiracies, prior to a team meeting when they were at UK.
"We were late to a meeting because we had to finish watching it," Lorenzen told The Rich Eisen Show back in 2016. "We were like, 'Oh my God, dude! It totally didn't happen.'"
It was one of many times Lorenzen accused NASA of staging the 1969 moon landing. He loved to bring it up on KSR whenever he could, like when he and I hosted together last summer and spent most of the time talking about conspiracies, ghosts and aliens.
So as America celebrates the 50th anniversary of Apollo 11's launch today, I will do my part in keeping Jared's hot take alive.
It was faked. Staged. Completely bogus. Everything you see and read today about that "one small step for man, one giant leap for mankind," is a lie.