5 things you need to know about UK Soccer's NCAA Tournament matchup with Portland
The No. 3-ranked Kentucky soccer squad is set to begin their run for an NCAA Championship today, as the Wildcats will take on the University of Portland in the second round of the NCAA Tournament this afternoon.
This past Monday, Kentucky earned a program-best No. 3 overall ranking during the Selection Show and home-field advantage for their first three potential matchups in the tournament. If they can pull off victories in each contest, they'll find themselves in the 2018 Men's College Cup in Santa Barbara, CA for a chance to win the title.
So what should we know about the men's soccer team and their run for the championship trophy?
Here are five things to get you prepared for their first matchup today:
When, where, and against whom?
Kentucky will open the NCAA Tournament this afternoon at 4:00 p.m. against the University of Portland at The Bell.
Portland comes in at No. 21 with a 12-3-3 overall record, losing three of their last five matches. Despite the cold spell, the Pilots defeated UCLA 1-0 in the opening-round of the NCAA Tournament.
Portland has participated in 16 total NCAA Tournaments, making the College Cup in 1988 and 1995.
If you can't make it out to The Bell, you can watch on SEC Network+ or online on WatchESPN.
Can Kentucky overcome history?
Coming in at 17-1-1 overall and 7-1 in Conference-USA play, Kentucky has already had their best regular season in program history. They also took home their first-ever C-USA Tournament Championship, defeating No. 14 Charlotte 1-0 for the title last Sunday. It was the team's eighth-consecutive victory.
The Cats are dominating the competition, but they'll have to overcome history in order to make their great season a special one.
Kentucky has not advanced in an NCAA Tournament game since 2003 (penalty kicks), and their last outright victory came in 2001 against Mercer. In fact, they have never advanced beyond the Sweet 16, a feat they accomplished in 2000.
To make matters worse, Kentucky is 0-4-1 at home all-time in the NCAA Tournament, so home-field advantage hasn't been very beneficial to the Cats over the years. Coming in at 10-0 at The Bell, however, Kentucky is one of the hottest teams in the nation at home this season. What will win out in the end?
C-USA Coach of the Year Johan Cedergren has led the Cats to tournament bids in five of the last seven seasons, but can he finally break through and get his first postseason victory this afternoon?
Wildcats to watch
The star of the show is JJ Williams, who took home C-USA Player of the Year and Offensive MVP honors. The junior stud recently increased his own school record of most points in a season (two points for each goal and one for each assist) with 38 overall. He has finished with 16 goals (third in the nation), including nine game-winners (No. 2 in the nation). With a goal this postseason, he will tie Riley O'Neill's single-season record at UK.
He talked to the media on Friday, discussing the team's excitement going into today, how happy he is to have home-field advantage, and his postseason expectations:
Kalil Elmedkhar has also been a key player for the offense this season, assisting on ten goals this season, tied for second-most by a Kentucky player in a single season. He also assisted Williams' game-winning goal in the C-USA Championship last weekend.
Beyond Williams and Elmedkhar, Kentucky goalkeeper Enrique Facusse has been dominant for the Cats defensively. With a .47 individual goals against average, Facusse is ranked No. 4 in the nation coming into the tournament. He is also top-10 in the nation in overall save percentage, stopping 52 of 61 shots this season.
Key numbers for Kentucky
Despite a No. 3 overall seed in the tournament, UK is actually ranked No. 1 in the College Soccer News poll, a program-record. They come in at No. 3 in the Coaches' Poll and No. 5 in the RPI.
On offense, the Cats rank No. 6 nationally in total goals, scoring 43 on the year.
Defensively, Kentucky has only allowed nine total goals, coming in with the No. 3 goals against average in college soccer. They have kept a nation-leading 13 clean sheets, as well, good for the best in UK history.
Historically, Portland leads the all-time series 1-0 following a 2-1 overtime victory in 2003.
This will be Kentucky's ninth NCAA Tournament appearance in history.
The Bracket
With a victory against Portland, the Cats would take on the winner of UCF and Lipscomb in the Sweet Sixteen.
Kentucky has never advanced past the Sweet Sixteen, meaning history would be made with just two more victories this season.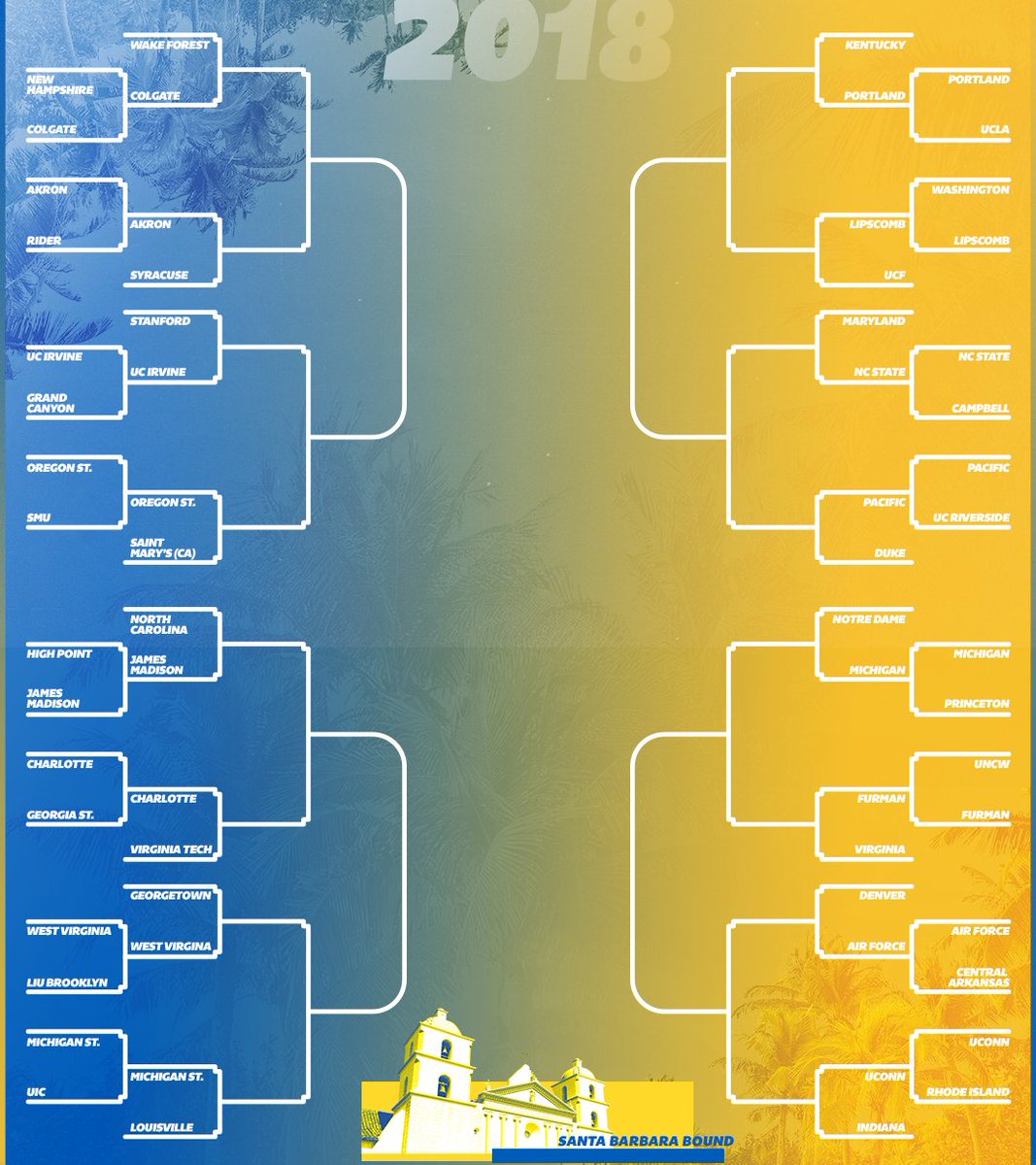 Let's get this money.
#SoccerSchool
[mobile_ad]