2017 SF Kris Wilkes will also visit for Big Blue Madness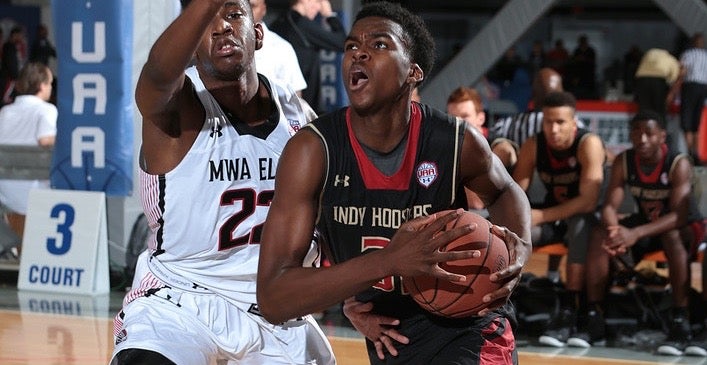 Add another name to the VIP guest list for Big Blue Madness: 2017 small forward Kris Wilkes. Wilkes told Hoop Seen's Corey Evans that he'll be at Rupp for Madness next Friday, his second unofficial visit to Kentucky in the past several months.
The 6'7″ Indianapolis native is considered the 17th best player in the 2017 class and Indiana's thought to be the heavy favorite for his services. That may change if he gets an offer from the Cats, and after an impressive showing at the Phenom Hoops Indy Top 80 event, he just might.
If you're keeping track at home, here's the guest list for Madness so far:
Marques Bolden
Harry Giles
De'Aaron Fox
Malik Monk
Sacha Killeya-Jones (commit)
Trae Young (2017)
Kris Wilkes (2017)
With Drake rumored to also be in attendance, Madness shaping up to be quite the event. Freshman Isaac Humphries gave us this sneak peak of a video shoot for it this morning on Instagram: