2017 QB commit Mac Jones: Freddie's Take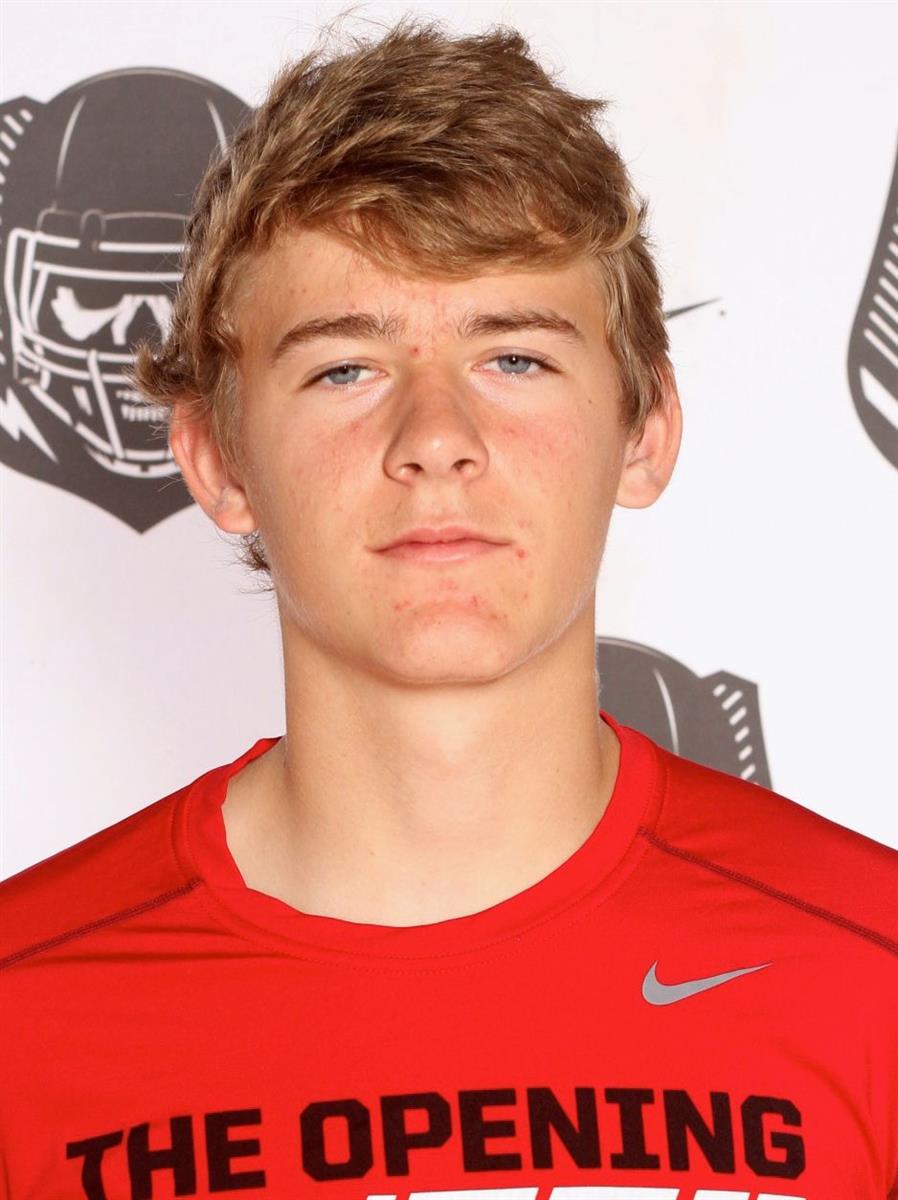 Shannon Dawson's recent quarterback selections have distinct commonalities. Both Gunnar Hoak and Mac Jones are technically proficient passers with advanced fundamentals. Neither will drop your jaw with arm strength or freakish athletic ability, both of which are vastly overrated traits for a quarterback. In an earlier post, I differentiated between a thrower and a passer. Hoak and Jones are passers. That's a good thing.
Mac Jones' sophomore film showed an extremely quick release. At 6'2″ 178 pounds, physical maturation will occur over time. With two more years of high school football remaining, Jones will report to Lexington at or around 200 pounds. Mac's advanced footwork and technique showed definite signs of prior and proper fundamental instruction. Also, his tape highlighted efficient production against elite Florida competition. In the passing game, Mac compensated for his lack of developed strength with anticipation and accuracy. Much like Gunnar Hoak, he maturely threw his receivers open. This means that he saw an opening in the defensive coverage and threw the football to the exact location where his receivers could make the catch.
Shannon Dawson has made an evaluation statement with Gunnar Hoak and Mac Jones. Kentucky's offensive coordinator's preference lies in passers with progressive technique, anticipation, and accuracy. Add all those assets together, and the often misused "it" factor is defined. As I posted earlier, having a cannon for an arm is highly overrated. That is, unless you're participating in a Punt, Pass, and Kick competition. As I drove to work yesterday morning, I heard former Alabama quarterback Greg McElroy rate arm strength as his fifth most important quarterback attribute. McElroy is a brilliant football analyst. When he talks, I listen. I strongly agreed. Furthermore, both Jones and Hoak have an advanced sense or understanding of the quarterback position, a trait that can only be displayed on the football field in a live, 11-on-11 scenario. I can't properly evaluate QBs during 7-on-7 games. The element of contact and pass rush can significantly alter the process.
As I predicted with Gunnar Hoak, Mac Jones' offer sheet will significantly grow. In the Class of 16, Hoak is the glue that holds the offensive skill position players intact. In that nature, Jones could possibly mimic Hoak and become the catalyst for a monstrous 2017 class. With one year of separation between the two, timing sets up perfectly for each to have their own turn running the Dawson Air Raid. Mac Jones is a solid, and recently typical Kentucky commit. I'll explain. We've seen Marrow and company offer other positional players before the major powers do so. Following a commitment to UK, select prospect's recruiting status seems to blossom. Kentucky's staff is being credited for its recruiting prowess. I say evaluation is actually its strength. Shannon Dawson has brought his own evaluation perspective to Lexington. He knows exactly what he's looking for in his quarterbacks of the future. I think he's found two perfect fits for his system.