2016 DT Commit Kobe Smith: Freddie's Take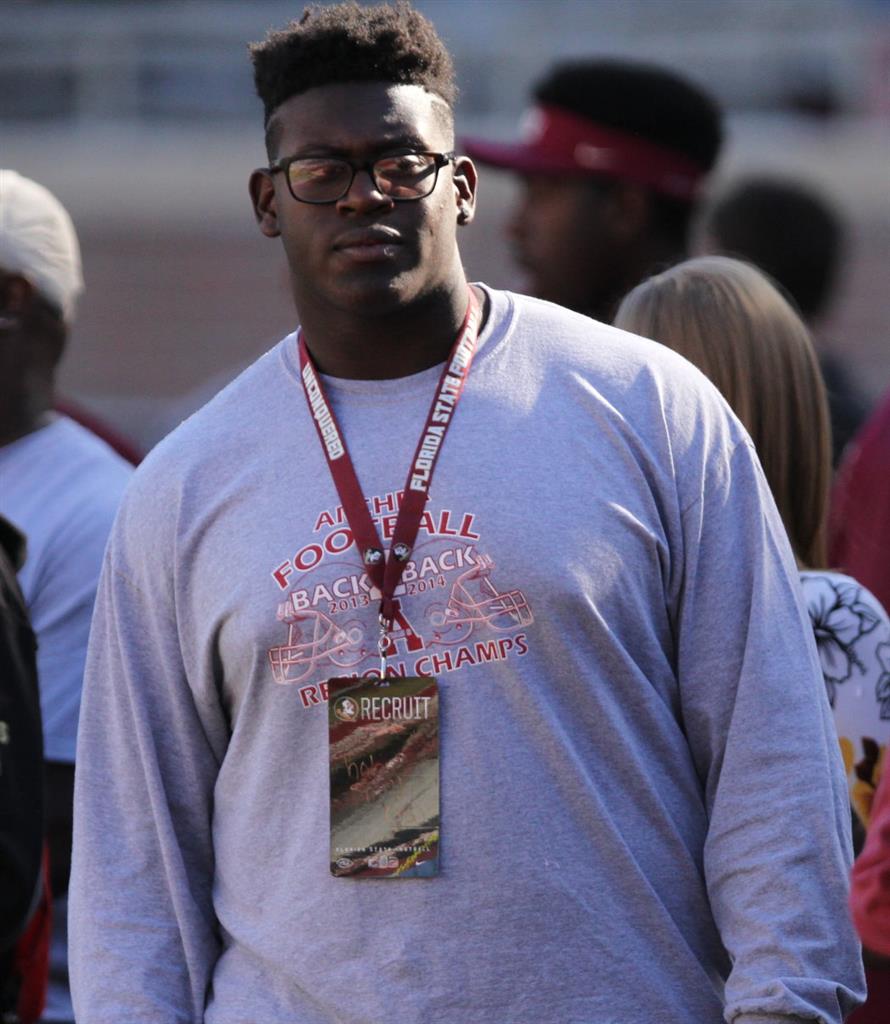 OK, these three days have been surreal. I'm certainly not complaining. The BBN's Football Division was more than overdue for a few days like this. And let me remind you, it's ok to enjoy the process. Based on historical rug pools, I sense that many are hesitantly optimistic. Stop it. Oh yeah I almost forgot, YAHTZEE!
Archer High School's Kobe Smith has pledged his allegiance to the Big Blue. In the past, multiple quality skill players have committed and inked with the Wildcats. But this 2016 class is noticeably diverse. A bountiful number of elite offensive linemen are on board. Matter of fact, multiple All-Americans reside within its horde. Now, an equally as impressive defensive counterpart has joined their ranks.
Kobe Smith looks and plays like a defensive tackle that we are used to seeing trot out of the opposite tunnel. At 6'3″ 315 lbs., Smith appeared agile, mean, and athletic on film. I was equally impressed by his quick hand shoots. I'll explain. Defensive tackles come out of their stance and are coached to shoot or drive their hands through the offensive blockers to gain momentum and control. Smith's initial punch is violently fast. At defensive tackle, any and all on-the-field "violent" references are a positive.
Kobe's tape also showed line of scrimmage disruption, accurate and timely pursuit angles all the while maintaining gap responsibility. I'll explain again. Line of scrimmage disruption applies when defenders travel past offensive linemen in order to influence the ball carrier's path or make tackles for loss. Pursuit angles refer to the direction a defender takes toward the ball carrier in order to make the tackle. If behind, he's too late to make the tackle. If too far ahead, the offensive player has time to react and can make defenders miss. Gap responsibility is when a defensive tackle is assigned to occupy a space between the offensive guard and tackle. By doing so, running backs have nowhere to go, thus forcing them to bounce outside where awaiting linebackers are present to make the tackle. All prior traits are indications of a well-coached and fundamentally developed defensive lineman.
If it remains intact, the 2016 class will be Mark Stoops' best work to date. A positive sign of program growth is that beginning in 2013, each class that followed has trumped the previous. However, 2016 looks and feels different. UK isn't supposed to be able to recruit line of scrimmage players. Or that's the bill of goods we've been sold for way too many painful years.
Kobe Smith will immediately compete for playing time. How much clock will he get? Totally on him. That's the best case scenario for an incoming freshman athlete. Welcome aboard.
Sincerely,
The Yahtzee Nation