20 Things To Know: Simon Kenton vs. Johnson Central (Game of the Week)
Week 3 of the KHSAA football season will take Kroger's KSR Game of the Week to northern Kentucky, the birthplace of road construction, where two teams from different regions of the state will meet under the lights in Chlorine Menefee Stadium.
It's the Pioneers of Simon Kenton versus the Golden Eagles of Johnson Central, the north versus the mountains, and these are 20 things you should know ahead of the game:
1. Kenton County is the third most populous county in Kentucky, behind only Jefferson and Fayette for most residents.
Almost 170,000 people call Kenton County home and they all believe Glier's goetta is the only breakfast meat in the food pyramid.
2. Kenton County has two county seats.
What's better than one county seat? TWO county seats!
Kenton proudly gives the county seat title to both Covington and Independence, and until 2010 it was the only one of the 120 counties to be multi-seated. Neighboring Campbell County recently pulled up a chair for Newport to join Alexandria in forming the other double-seat county in Kentucky, so it must be a northern Kentucky thing, like false hope in the Reds and Bengals.
3. Independence is the home of Simon Kenton High School, which is the home of Kroger's KSR Game of the Week.
You can find Simon Kenton High School just off the Madison Pike in lovely Independence, Kentucky, only a few addresses down the street from Independence's Kroger Marketplace. (Bonus points.)
Simon Kenton is also 0.2 miles from a LaRosa's Pizza, a northern Kentucky delicacy that trickled down from the Cincinnati pizza scene.
It's fine.

— Drew Franklin (@DrewFranklinKSR) September 18, 2020
4. The human Simon Kenton was a pioneer.
A friend of Daniel Boone and many other frontiersman of his era, Simon Kenton fought in the Revolution, the Northwest Indian War and the War of 1812, before becoming a county in Kentucky and then a high school within said county.
A statue of Kenton and his super long pointer finger overlooks the Ohio River in Covington.
5. Johnson Central will travel three hours each way for the game.
The away team will be at a significant disadvantage given the travel time the day of the game. Johnson Central is 170 miles away in Johnson County (the central part of it, I assume) deep in the mountains in Paintsville, Kentucky.
6. Chris Stapleton played football at Johnson Central.
Yes, this Chris Stapleton.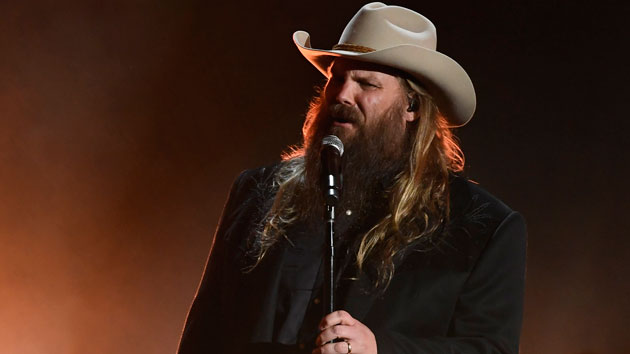 He was a star linebacker for Johnson Central and he went against another famous Kentuckian you know, Tim Couch, three times in their high school careers. Stapleton's Johnson Central took the first meeting, but Couch won the next two before going on to become the best to ever do it at the University of Kentucky, as you know.
Revisit Tim Couch and Chris Stapleton's Duels on the High School Football Field
7. Another famous singer graduated from Johnson Central High School.
BBN's favorite voice, Marlana VanHoose.
8. Johnson Central is the defending 4A champion.
Last year Johnson Central ran the table with a perfect 15-0 record, including a 21-20 win over Boyle County in the 4A state title game. It was Johnson Central's second state championship.
9. Johnson Central has been in the state championship game five straight years.
Before lifting the trophy last season, the Golden Eagles were the runner-up in 2018 and in 2017, the champion in 2016, and the runner-up in 2015.
They're expected to be back again in 2020 for a sixth straight trip.
10. Simon Kenton went 8-5 last season.
The Pioneers reached the third round of the playoffs but fell to Tates Creek, 47-8, in the regional championship round. Tates Creek went on to lose to Male in the semifinals.
11. The two teams met last year in the first of the current home-and-home series.
Simon Kenton made the long drive to Paintsville last year, only to return home with lumps from a 49-11 loss at the hands of Johnson Central.
12. Johnson Central running back Dylan Preston is a player to watch.
Preston is the key returner from last year's championship team after he took the championship game's MVP trophy as Johnson Central's running back, while leading the team in sacks on the season as a linebacker.
Preston had 147 yards and four touchdowns on the ground against Bell County in Johnson Central's only game so far this season.
13. Offensive tackle Grant Bingham will be the name we hear for years to come.
Only a junior, Johnson Central's Bingham is a 6-6, 300+ pound tackle with an offer from the University of Kentucky already secured. His other offers include a few other schools you're familiar with–for instance, a little place called Notre Dame, one called Michigan and a couple other looks from around the SEC–and he still has his junior and senior seasons ahead of him.
14. Johnson Central loves to run.
With Bingham blocking for Preston, why wouldn't they run? Last season the Golden Eagles averaged over 300 yards per game on the ground and this year's game plan probably won't be much different.
15. Simon Kenton QB Chase Crone is just getting started.
Crone was the star of Simon Kenton's offense in 2019 as a true freshman quarterback who started in all but one game. Crone completed over half of his passes for 1,740 yards while also finishing second on the team in rushing yards. He's back under center as a sophomore and beyond.
Chase Crone to Marcus Courtney for the TD. Pioneers get the 2-pt conversion and they lead Walton-Verona 8-0 with 6:27 in the 1st. pic.twitter.com/lrryzXdqDg

— Simon Kenton Pioneers (@SKHSAthletics) September 18, 2020
16. Crone has a nice insurance policy in running back Jayden Lawson.
Also a sophomore, Lawson rushed for over 100 yards and two touchdowns in Week 1, but was held to only 34 yards at Walton-Verona last week.
17. Simon Kenton coach Jeff Marksberry is in his 21st season with the Pioneers.
The school's all-time winningest coach, Marksberry also serves as the school's athletic director.
18. Johnson Central is coached by Jim Matney.
You may remember his 2015 locker room speech about being from the mountains:
If you've kept up, you know 2015 was the year that started the Golden Eagles' five-year run of state title appearances.
19. Both teams are undefeated.
Simon Kenton pulled off an upset win at Highlands to open the season, its first win over Highlands in three years, followed up by a convincing home win over Walton-Verona to begin the year at 2-0.
Johnson Central beat Bell County, 36-0, then took last week off.
20. KSR will be at Simon Kenton for Friday's show.
Tune in for more details on the game, when you can find Freddie Maggard giving away gift cards, and more.