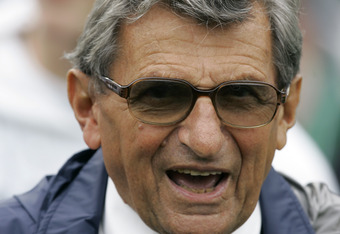 Friends of Southeastern football,
We have some work to do tomorrow. Whether couch-sittin' or tailgaitin', there's a robust offering of games to keep an eye on. Don't you DARE go antiquing with the misses. I'll find out and post your name and location. Happy gamblin'.
Noon
#22 Georgia @ #24 South Curlina (-2.5)
Last year's showdown in Athens was perhaps the most exciting game in the SEC last year, with UGA escaping 41-38 in what's becoming one of the division's top rivalries. With Florida showing signs of vulnerability without Tebow and Mullen, this game will reverberate heavily in the final standings. Both teams are coming off stellar week 1 blowouts and appear to be evenly matched, especially with the nation's top receiver (and SC native) AJ Green sitting on the sidelines. For Jo-ja, RS-freshman Aaron Murray gets his first taste of hostility, as he battles a speedy defense, seas of unruly drunkards with vomit on their boat shoes and hate in their hearts, and the hypnotizing blare of the almighty Sandstorm. Ever wonder what it'd be like to have your brain impregnated by Steve Spurrier? Stephen Garcia certainly does, but if he can limit mistakes, he has the talent and supporting cast to carry the Cocks to the dubya.
Noon 30
South Florida @ #8 Florida (-16)
The Gators' failure to dismember Miami (OH) has been an early season bullet point. Riddled with mistakes, Florida looked lost without the messiah, and South Florida is certainly a much tougher test. The Bulls are led by Skip Holtz, who has all the pedigree without all the spittle and NCAA sanction, and the athletes on defense to make Florida earn it. But let's be honest, Florida's going to figure it out soon enough, probably as this game nears halftime, and never look back.
7:00
#19 LSU @ Vanderbilt (+10)
How will the Dores respond after an opening week heartbreaker? How will LSU respond after nearly squandering one away to the Replacements? My guess, is neither will rebound with much flair, but LSU will ride Patty Peterson to another lackluster win in Nashville.
#18 Penn St. @ #1 Alabama (-9.5)
Joe Pa. Saban. Tradition. Blowout? The Nittanys storm into T-town with a talented but froshy, frosh, frosh QB Rob Bolden. Good luck kid. With his stout defense and 95k drunken peers behind him, Saban is game-planning this match-up with ruthless hunger. RB Mark Ingram is out again this week, but Trent Richardson will find enough seems in a pretty solid Penn St. D. Tide roll.
#7 Oregon @ Tennessee (+13.5)
Facing opening week flyweights, these two teams won by a combined score of 122-0. Continuing their tradition of Pac-10 home-n-aways, the beleaguered Vols get the defending Pac-10 champs and Chip Kelly's lethal spread offense. With numerous off-season arrests each year, Oregon is, in many ways, trying to establish themselves as the Tennessee of the West, and shouldn't have much trouble hanging points on a thin UT defense.
#14 Arkansas vs. LA-Monroe (+34)
Fasten your seatbelts!!!
7:30
Western KY @ Kentucky (-23.5)
The Toppers put up 10 brave points on Nebraska last week, and probably won't do much better in Lexington, unless they can position themselves in 3rd down and longs. Kentucky played only one half of football in Louisville last week, so they'll be well rested to quickly dispose of their in state sweethearts.
9:00
Ole Miss vs. Tulane (+20.5)
The Rebs shocked the world last week, blowing a three TD lead to Jacksonville St. before falling in double OT. A season spoiler, no doubt, but they'll get an even weaker foe in the Superdome. Something tells me they'll finish this one out.