You can place bets on Tennessee's next head football coach
If you've watched a minute of Tennesee football this season, you know there is about a 99.9% chance Butch Jones will be fired before the year is over. The program is currently a dumpster fire.
Las Vegas is so confident in Jones being gone that you can actually start placing your bets on who will be his replacement.
Chip Kelly is the current favorite, with Bobby Petrino and his prodigy Jeff Brohm coming in tied for second at +450.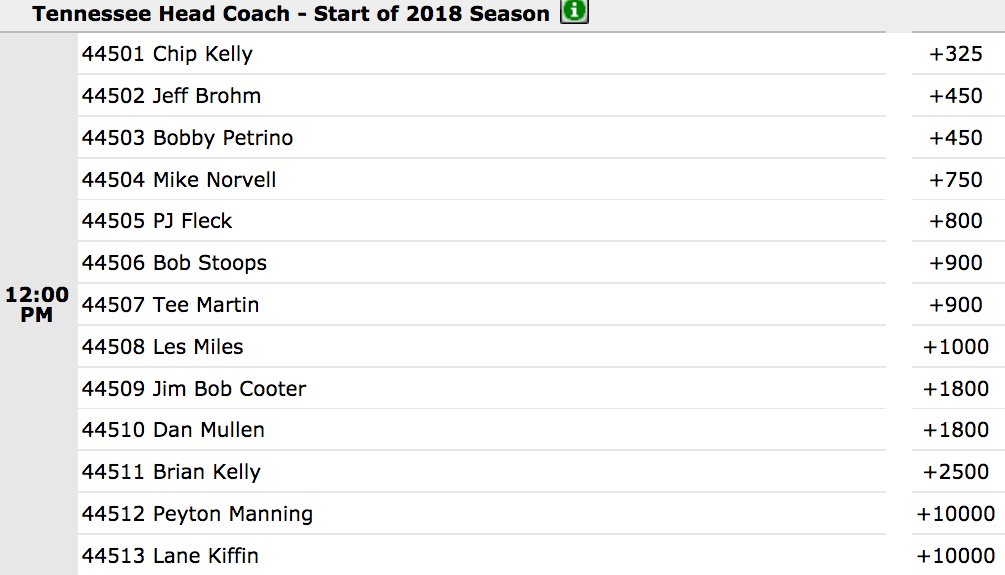 Former Kentucky wide receivers coach Tee Martin at +900?
Anyone up for Peyton Manning out of left field at +10,000?
UK's matchup against the Volunteers on October 28th is setting up to be a TREAT.