Yes, that is Patrick Towles dressed as Harry Potter on the cover of the Cats Pause Yearbook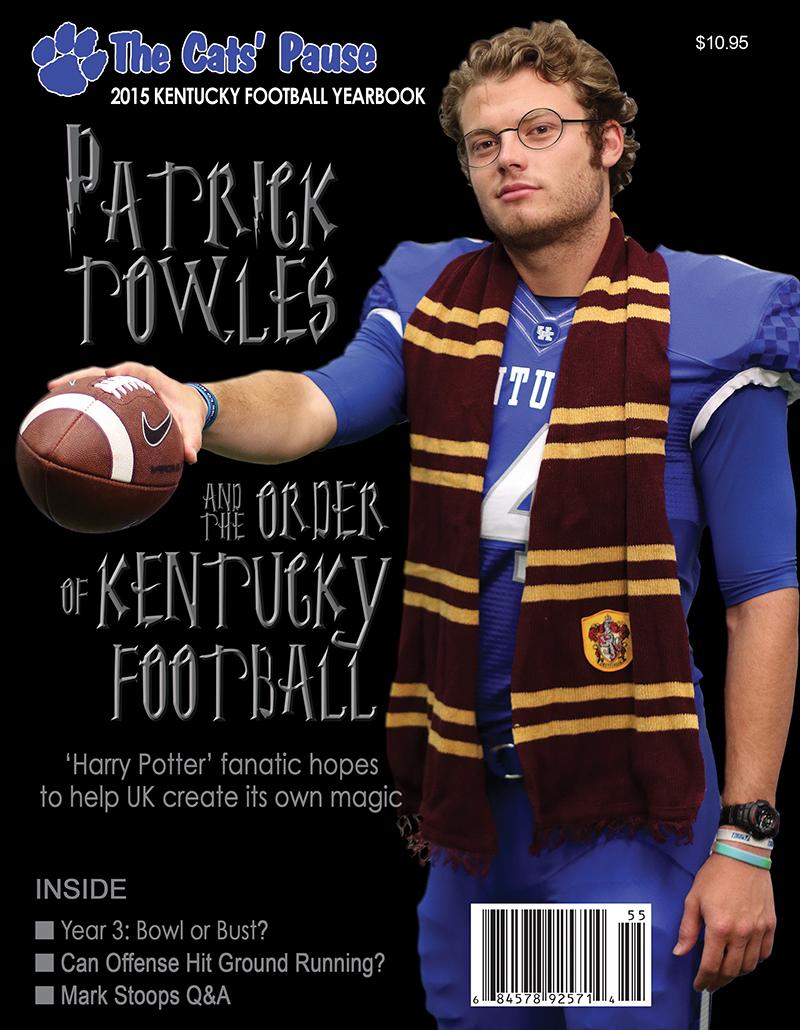 We've all known about Patrick Towles' love for Harry Potter for a while now. (Last summer, I wrote an entire article about how Towles may be the ultimate Potter fan.) The rest of the media's catching on and today, Patrick Towles is on the cover of this season's Cats Pause Yearbook wearing a Gryffindor scarf, Harry Potter glasses, and the trademark lightning scar. Yes, really.
Darrell Bird interviewed Towles about his HP addiction, which he says continues to this day, especially during the movie marathons on ABC Family.
Towles' Harry Potter obsession dates back to adolescence when he first started reading the books with his sister. He can remember waiting at Barnes & Noble for the later books to be released and attending midnight premieres of the movies dressed up like his favorite characters. His room still features several of the movie posters hanging on the wall, and Towles observes an annual celebration of Potter's birthday on July 31.
As someone who dressed up as Hermoine to go to the movie premieres during college, I'm raising a mug of butterbeer in your honor, Patrick.  To read more of Bird's piece about Patrick's HP addiction, click here.
Also listen to this super nerdy conversation Patrick and I had about HP at Media Day last year: