Will "Muscchamp" named head coach at South Carolina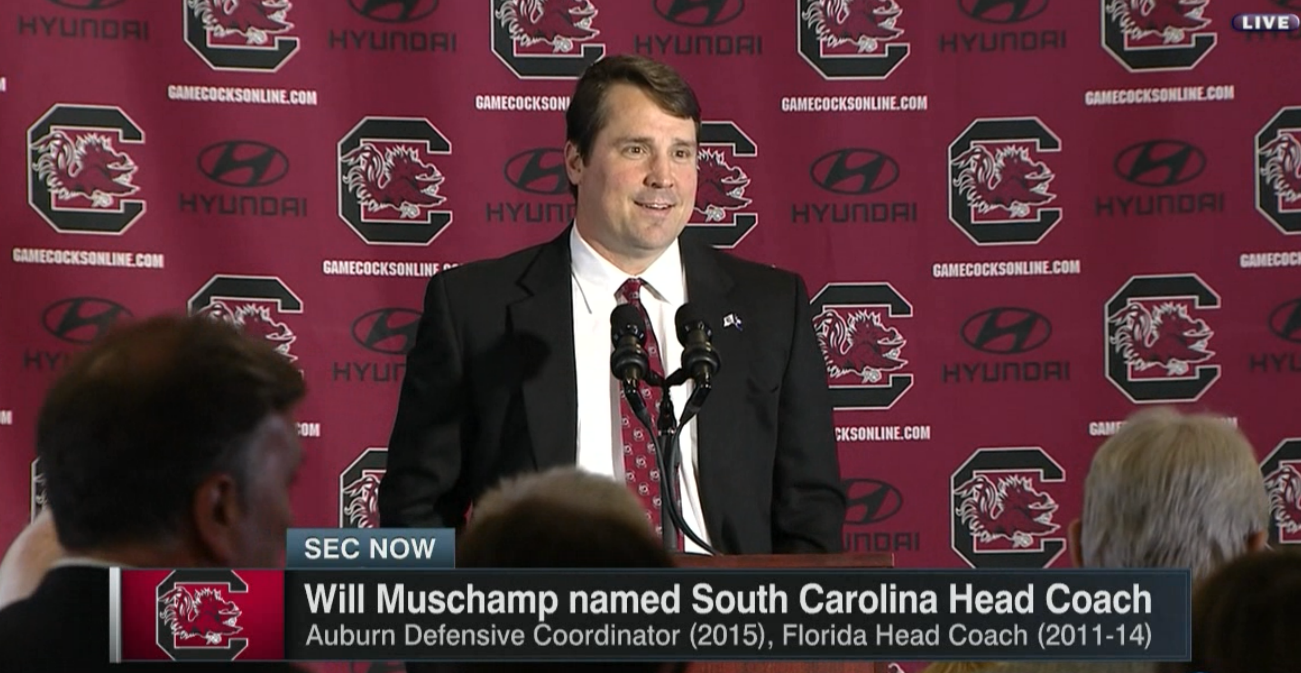 And now for some SEC East football news: Will Muschamp is now the head coach at South Carolina. Muschamp, formerly the defensive coordinator at Auburn and head coach of Florida, agreed to a 5-year/$3 million per year contract with the Gamecocks. He's currently being introduced as the head coach in a press conference and there are already some laughable quotes coming out.
"Gamecock Nation if you don't think I can recruit, look at her and look at me. I can sell ice to an Eskimo," Muschamp said, earning eye rolls from every female in attendance I would imagine. (Here's Mrs. Muschamp if you're curious.)
If possible, USC president Harris Pastides one-upped Muschamp with this opening remark: "I like how Muschamp is spelled with USC-Champ." 
That would actually make his name Will Muscchamp, but it's okay, president Pastides. Facts are optional here.
Requisite angry Muschamp GIF: