Well what do we have here?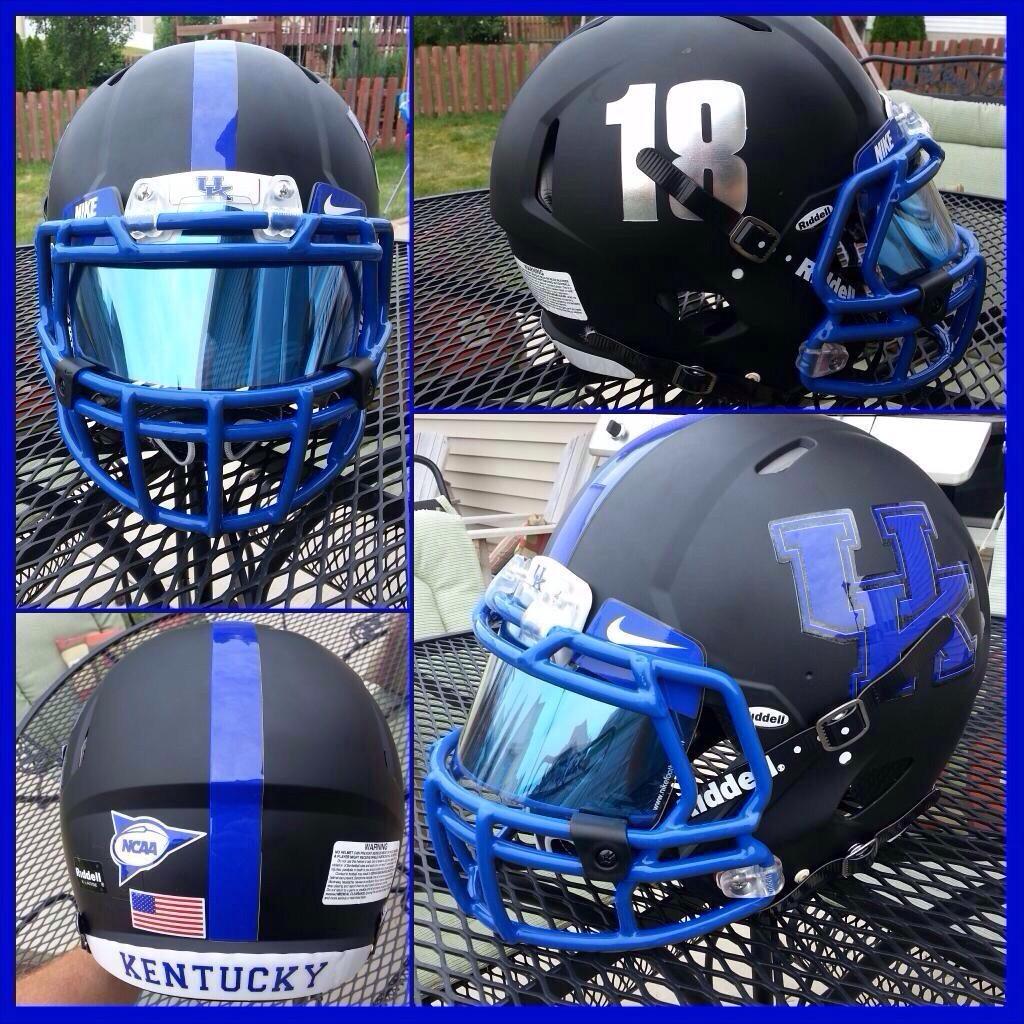 UK cornerback J.D. Harmon tweeted photos of a black UK football helmet with a blue UK logo on the left side and a chrome number on the right. It appears to be the homemade work of a fan but still cool nonetheless.
I might believe it if not for it being in someone's backyard.