Welcome to the Dead Period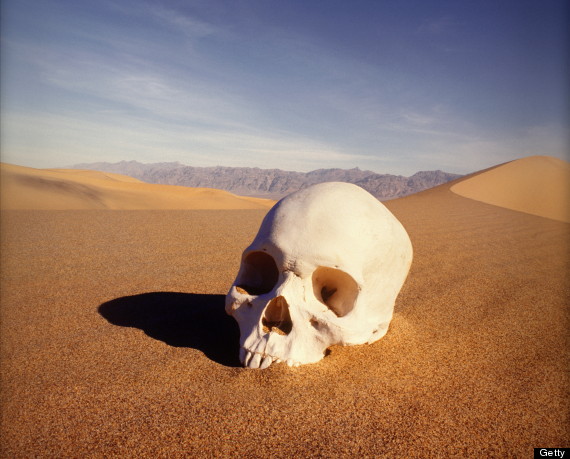 Yesterday marked the beginning of the Dead Period.  What sounds like an AMC promo for The Walking Dead is actually a term in the college football recruiting world.
Starting Sunday night at midnight through January 11 is a Dead Period in college football.  Football coaches and recruits are forbidden from any in-person contact.  The only permissible contact is through written or electronic communication.
These rules are strict.  If Mark Stoops runs into Walker Wood while getting this morning Starbucks, he cannot have a conversation with him at all.  He could probably get away with a "Hi" and a wave, but the NCAA doesn't mess around.  Joker Phillips lost his job at Florida when he ran into a recruit at a restaurant and posed for a picture during a dead period.
There is an exception during this period.  Sunday was the start of a quiet period for all mid-year junior college enrollees.  In quiet periods, coaches cannot visit players off campus, but they can see players on campus.  It makes sense, because if a junior college player plans on enrolling in the spring semester, they'll probably have to be on campus by January 11.
Mid-year junior college transfer will begin signing letters of intent starting tomorrow, December 14.  One who could be signing with Kentucky on Wednesday, defensive back Lonnie Johnson, will choose between the Cats, Georgia and West Virginia tonight at 5:00.  Here isn't the only JUCO transfer that could pull the trigger and commit to Kentucky this week.  Former Michigan safety Brian Cole will decide between Kentucky and Ole Miss, and defensive tackle Craig Evans will choose between UK and Oregon State.
Outside of junior college kids, there's buzzing the recruiting world surrounding a pair of 4-star recruits — defensive end Josh Paschal and athlete Lynn Bowden.  Bowden released his top ten schools last night and could announce a commitment to Kentucky as early as this week.  The buzz surrounding Bowden isn't as intense as Paschal.  His recruitment has been kept quiet, but the tides have started to turn UK's way after his Good Counsel teammate Naasir Watkins committed last week.
This is also the time of the year where we learn who will enroll early.  Yesterday Long County, Georgia outside linebacker Jamin Davis became the first confirmed early enrollee when he held a signing ceremony at his high school.
He's expected to be joined by Danny Clark.  Walker Wood planned on enrolling early but his injury in the state title game may have changed things.  We should know the complete class of mid-year enrollees over the next ten days.