Week Three Mirror Game and One Week Schedules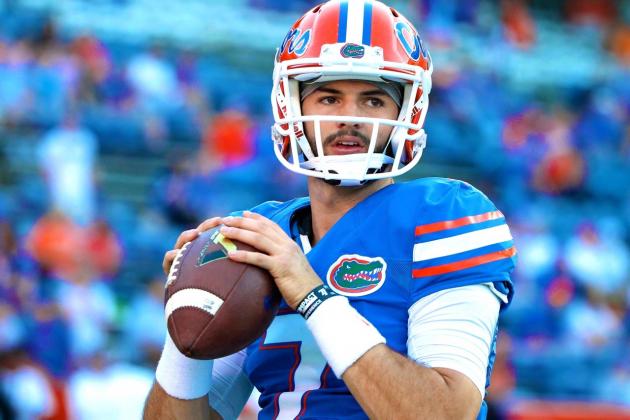 Soon following UK's road win at South Carolina, focus of the young Wildcats now turns to the Florida Gators. Kentucky hasn't beaten Florida since 1986.  Perspective, from then to now, zero current Wildcats were born. Defensive backs coach Derrick Ansley was a mere toddler.  Running backs coach Chad Scott was an awkward preteen. Al Gore hadn't invented the internet and periscope was a submarine viewing instrument.
When a team is heavily comprised of freshmen and sophomores, the end-state has to be approached by utilizing a short term approach. Encapsulating seasonal goals can overwhelm the inexperienced. That references both age and program status. Neither have experienced sustained college football success. The "big picture" provides an intimidating view.
A 2-0 start wasn't farfetched. A 3-0 beginning would give Mark Stoops' team a launch point in reaching the mythical six-win plateau and bowl eligibility. But as stated before, with all that youth contributing, forecasting beyond a week by week basis is illogical and unrealistic.
For UK to beat Florida, it must take a long look into the mirror. You remember, those same mirrors we discussed after the Wildcats wrecked preseason scrimmage that caused a Take II later that night. Win or lose, Kentucky is in charge of its scoreboard destination. This weekend marks the first time that I can remember that if UK plays within its intent, maintains composure, and strings together four consecutive consistent quarters, the Wildcats will most likely win the game and could possibly do so in a convincing manner. 
Let's take a look at the remainder of the Wildcat schedule:

FLORIDA
First Gators will bring a 2-0 record into Commonwealth Stadium by beating perennial cupcake New Mexico State and a Birmingham Bowl rematch against East Carolina. Both games were played in the Swamp. Florida is led by first year head coach Jim McElwain and a pair of former UK assistant coaches, Greg Nord and Mike Summers. McElwain's rise started as Nick Saban's offensive coordinator before becoming the head coach at Colorado State. He's been highly successful at both recent stops.
Offensive intent: Multiple pro formations heavily reliant upon the run to set up the pass.
Defensive intent: Four man front with a heavy dose of Nickel packages.
Team Strengths: Defensive secondary.
Weaknesses: Offensive line inexperience and depth.
Players to Watch: Vernon Heargraves III is arguably the best cornerback in college football. Wide receiver Demarcus Robinson and running back Kelvin Taylor are UF's top offensive weapons.
Position Group Advantages
QB: Kentucky
From week one to week two, Patrick Towles' completion percentage rose from 47.1 to 72%. Following a first quarter interception, Patrick rebounded for a dominant first half in Columbia. 
Florida will play two quarterbacks: Treon Harris and Will Grier. Both have experienced success and have two distinct styles. Most likely, Treon Harris will see plenty of reps as he's the best running option at the position.
RB: Kentucky
Boom Williams is coming off consecutive 100 yard games. JoJo Kemp and Mikel Horton have also contributed as the running back position has proven to be an offensive strength. Horton's health status is not completely clear, though it sounds like he will be a go.
Florida head coach McElwain and Kelvin Taylor "bonded" on the Gator sideline which leads to doubt in his number of carries on Saturday. A pair of true freshmen with the first name of Jordan could carry the load. Jordan Cronkrite and Jordan Scarlett are both US Army All Americans and skilled. Commonwealth Stadium will be their first career non-Swamp game.
WR: Kentucky
Speed, speed, and more speed. Kentucky's pass catchers have shown remarkable improvement. They will be tested. Florida's secondary is a step faster and more physically skilled than both Louisiana and South Carolina. UK wins out on sheer numbers. Cats are deeper at WR.
Florida's Demarcus Robinson demolished UK's defensive backs last year in the Swamp. Christ Westry vs. Robinson will be a matchup to watch. Brandon Powell offers a nice compliment and combines speed as well as big play ability.
OL: Kentucky
Coach John Schlarman's unit has put together four dominating quarters. Problem is, the four quarters were not consecutive or in the same game. A consistent four quarter performance will be required on Saturday. Florida will offer a different look with four defensive linemen and two linebackers with an unpredictable Nickel defender in the box.
Florida's o-line depth and youth has been a McElwain concern. Mason Halter transferred in from Fordham and moved into a starting role. 2015 5-star recruit Martez Ivey underwent preseason knee surgery and will likely see his first game action in Lexington. East Carolina exposed the Gator front with stunts, twists, and other creative packages. Expect to see much of the same from DJ Eliot.
TE/FB: Florida
Florida tight ends DeAndre Goolsby and C'Yontai Lewis have combined for nine catches and three touchdowns. McElwain likes to feature multiple tight ends in his offense.
For Kentucky, Jacob Hyde saw game action in close yardage and goal line situations. The Lawnmower did not disappoint. CJ Conrad is remarkably consistent in run blocking and is bound to get on track in the passing game. Saturday could be that breakout performance for Conrad. Taco Meat Collins and Darryl Long will also factor. 
DL: Florida
Florida's defensive line is disruptive, smallish by nature, and built for quickness. Its largest contributor is Joe Ivey at 6-3, 295. Bryan Cox Jr. and Jonathon Bullard are edge speed rushers. Gators will feature a four-man front.
Kentucky's defensive line is a work in progress. Melvin Lewis is the consistent performer and three-technique defensive tackle improved due to CJ Johnson's return. Nose tackle Matt Elam was sparsely used in Columbia. Defensive end Farrington Huguennin is playing many downs due to late arriving JUCO players Alvonte Bell and Courtney Miggins. The pair missing summer workouts has created an under-discussed defensive deficiency.
LB: Kentucky
Kentucky's linebackers have been the talk of the season for both good and bad reasons. Against Carolina, the group excelled. Through two games, Khalid Henderson has proven to be the Wildcats most improved player. Josh Forrest is established as an upper echelon SEC linebacker. Jabari Johnson's consistency is revitalizing. The rising star is Denzil Ware. Jason Hatcher will have to earn his way back on the field given last week's linebacker performance.
Florida's inspirational linebacker Antonio Morrison has successfully returned from knee surgery and led the Gators in tackles with eight against East Carolina.  Starter and defensive play-caller Alex Anzalone injured his shoulder in that game and is listed as very doubtful for Saturday. Jarrad Davis rounds out the three LB scheme. Much like UK, the Gator depth is young. If Anzalone cannot go, his absence will noticeable.
DB: Florida
IF Vernon Heargraves III is healthy and plays, the Gators secondary is one of, if not the SEC's best.  Veteran safety Keanu Neal is projected to return after missing two games with a leg injury. Cornerback Jalen Tabor had a pick-six in last week's win. Brian Poole, Marcus Maye, and Quincy Wilson complete a confident and highly skilled secondary.
True freshman Chris Westry earned SEC Defensive Player of the Week honors but at times, also played like a true freshman for UK. JD Harmon provides critical depth. Cody Quinn is hanging on to his spot and been consistent. AJ Stamps and Marcus McWilson are steady. Backups Mike Edwards and Darius West didn't see significant action against. South Carolina. Nickel backs Blake McClain and Kendall Randolph haven't received the attention they deserve. Both have quietly played two resourceful football games.
ST: Kentucky
Austin MacGinnis bounced back from a tough opener and transformed back to consistency.  Landon Foster remains steady. Kick returner Sihiem King is close, very close to breaking a long return for six.
Florida's Brandon Powell and Antonio Calloway are dangerous in the return game. Last Saturday, kicker Austin Hardin missed two field goal attempts.
NEXT ON UK's SCHEDULE
For the Young Wildcats, nobody.
Florida is it. After the Gators, the Wildcats will move onto a nine-game season schedule. In order to reach its seasonal objective, a one game at a time focus can't act only as cheesy cliché. It must become a mandatory and consistent state of mind. The win-loss margin for Kentucky is razor thin. Complete game by game focus required.
Kentucky vs. Florida is the Mirror Game. The young Wildcats need to focus on themselves and improve second half execution more so than dialing in on an embarrassing losing streak or the "Gators" logo on the visitor's helmets.  Commonwealth Stadium will be rowdy, as it will need to be. This game feels like a fight between the bully and the skinny kid. Only this week, the skinny kid has muscles and will hit back. The Wildcats will take out thirty years of frustration on Saturday.