Shannon Dawson's Wednesday Night Football News and Football Views
Kentucky has its new offensive coordinator! As you know by now, West Virginia's Shannon Dawson will leave Morgantown for the same position in Lexington. He received and accepted the offer from Mark Stoops on Wednesday and it didn't take long for word to leak out, because that's life in 2014.
Dawson brings old school Air Raid from West Virginia to Kentucky and we're told it will be even faster than the way Neal Brown intended to play while he was here. Dawson comes from the Hal Mumme coaching tree, so he knows a thing or two about chucking the pigskin. Look for his offense to push the tempo and throw the deep ball. "He will play FAST, FAST, FAST," we're told.
In three seasons as OC at West Virginia, where he or Dana Holgorsen called the plays, depending who you ask, the Mountaineers racked up impressive numbers through the air. This season, Dawson's offense ranked ninth in passing offense, 11th in total offense and 38th in scoring offense, nationally.
Prior to West Virginia, Dawson coached the nation's No. 1 passing offense and No. 4 scoring offense in his third and final year at Stephen F. Austin. When Dawson took over the Lumberjacks in 2008, they were coming off a winless season and 16 points per game. Dawson quickly turned things around, into the top passing offense in the Southland Conference and third-best in the country in his first season.
Kentucky fans won't truly know if this is the right call until we see the product Dawson puts on the field next fall, but for now, it's exciting to know Stoops likes his hire and will stick with the Air Raid offense.
More football news from the day…
The job was down to Dawson, Lincoln Riley, and one other candidate.
Riley was the name tossed around most from the start and was the presumed favorite throughout the process. He was my favorite candidate of the bunch, but only because I enjoyed this photoshop from Bucky Small Hooves, not because I thought he'd make the best fit.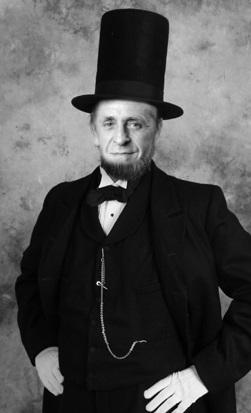 Lincoln… Riley… Get it?
Dawson will coach West Virginia in the Liberty Bowl.
Kentucky football will have to wait two weeks until Dawson moves into his new office in Lexington. Dawson will stick with the Mountaineers through the team's bowl game with Texas A&M in the 56th AutoZone Liberty Bowl in Memphis.
That game will kick off at 1:00 pm, Monday, December 29 on ESPN.
Damien Harris opened up about the current state of his recruitment.
The Courier-Journal's Steve Jones tracked down Damien Harris at the Paul Hornung Award ceremony Wednesday to ask him how things stand coming off his official visit to UK. When asked if Kentucky and Alabama are his top two, Harris told Jones, "A little bit, but it's not over. Any school can make any kind of run at you."
Harris also said the departure of Neal Brown and Kentucky's 0-6 finish have very little effect on his thoughts on UK. He is close to several coaches on the staff and understands it takes time to rebuild in the SEC.
Read the entire Q&A here. It's good stuff.
Marcus Swain chose Auburn over Kentucky and Mississippi State.
The JUCO defensive tackle visited Kentucky last weekend but the Cats were never a favorite to land his services. Auburn was long believed to be the leader and it was Auburn getting the commitment in the end.
Kengera Daniel is officially a member of the Kentucky football program.
Daniel, a three-star defensive end from Raleigh, submitted his midyear paperwork to enroll at the University of Kentucky next semester and get to work with the football team. He tweeted this photo of the signing, below:
Daniel committed to UK in October.
George Asafo-Adjei also made it official.
Another UK football commit, offensive lineman George Asafo-Adjei, joined Daniel in making it official on Wednesday. Asafo-Adjei signed his paperwork at Lakota West High School in Ohio: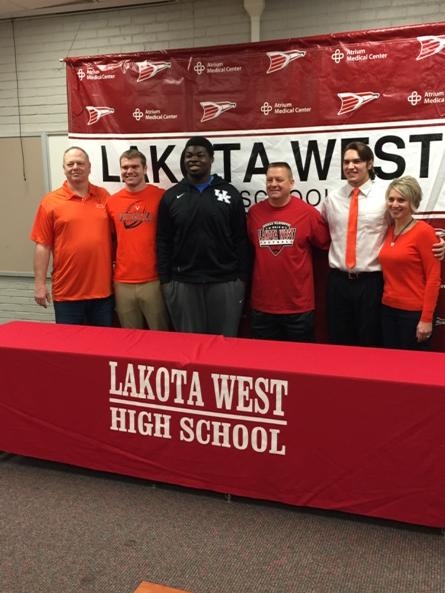 The three-star offensive tackle committed to Kentucky back in June and will join Lakota West grads Mikel Horton and Kyle Meadows at UK next month.
Sporting News named Boom Williams to its All-True Freshman team.
Kentucky's freshman running back and leading rusher on the season earned a spot on Sporting News' All-True Freshman team at kick returner. Boom's acceptance tweet read, "Glad to be able to share this moment with my teammates coaches and family but the man above made it all possible." Followed by, "Oh yeah and can't forget about the whole BBN family!!"
Mark Stoops will be on Kentucky Sports Radio radio in the morning. You won't want to miss it.
Plus the UK-UCLA ticket giveaway!
Check back on the site tomorrow for lots more Shannon Dawson talk, plus quotes from Calipari's pre-UCLA press conference.
Go Cats.