We Want Bama And We Want Them Week 1
Kentucky fans, we want Alabama in Week 1.
I'm sure half of you called me a bad word the moment you read that sentence. I'll say it again: We want Alabama in Week 1.
The Cats' first opponent will be revealed in under two hours and we. should. want. Bama. Say it out loud: We want Bama. It's not so bad. We want Bama. We want Bama. Bama, we want.
The first couple times it sounds crazy but then you get kind of used to it and by about the tenth time you should be close to actually talking yourself into it.
Now let me tell you why we want Bama so you don't think I'm orchestrating a football suicide mission. We want Bama when the SEC Week 1 scheduled is announced today because:
Kentucky already has Bama on its schedule, so why be scared?
Once the SEC gifted Mark Stoops a trip to Alabama as one of Kentucky's two additional games for the new 10-game schedule, it became too late to hide. Bama is on the schedule. It's done. If you want to complain about it happening, that is absolutely your right to do and it is a conversation you can have somewhere else.
Here in this moment in this particular part of the internet, we're facing our problems head on and we're looking at UK's trip to Alabama like we look at everyone on UK's schedule: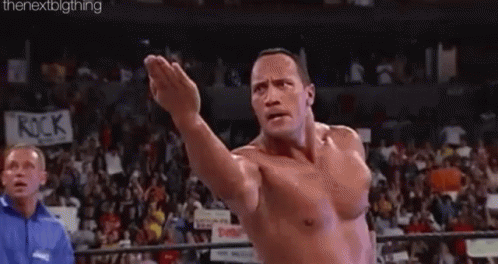 The 'punching bag' mindset we once carried around the SEC died when Kentucky won the Citrus Bowl.
Mac Jones
If you've read any college football previews, you know Alabama is once again Alabama. Nick Saban has at least five first-round NFL draft picks on his current roster and the Crimson Tide were picked to win the SEC again. But there is one huge question mark that even Alabama fans can admit is a real concern going into the year: Mac Jones at QB.
Jones, a former UK commit, is taking over for Tua Tagovailoa after Tagovailoa took the job from Jalen Hurts three years ago. Jones has some starter experience (two big games, two not big games) but it's his first time as the full-time QB1 and not many are convinced he'll continue the outstanding quarterback play Alabama has had since 2016.
So Jones is new as the leader, and what better time to get the new guy than in his first week? There are no tune-up games this year for him to go put 50 on some Group of Five school that signed up to get smashed so they can collect a check. Jones will have to be sharp in Week 1 right out of the gate after a shortened and highly-restricted fall camp. He'll be nervous. He'll be rusty. Alabama won't have much of a home field advantage, if any.
Now imagine the defense staring him down is Kentucky's, one of the top returning pass rushes and secondaries from a year ago, and the team Jones promised to lead when he committed, only to then stab in the back by decommitting for Alabama.
Are you really afraid of Mac Jones in that situation? Why let him get some games behind him before he faces UK?
Or maybe Mac Jones isn't the guy at Alabama. Why give Alabama time to figure that out and put in the backup, Bryce Young, who was the No. 1 QB in America last year in high school?
Saban and Alabama's staff can't scout Week 1 (Operation Sneak Attack)
Nick Saban will eventually go down as the best college football coach of all time, if he hasn't already earned that label. His current staff is full of guys that will become head coaches one day too. Whenever you play Alabama, you are already at a disadvantage because the best coaching staff in football has been studying your tape.
In Week 1, there is no tape. And in Kentucky's case, there is no tape from last year either, at least not offensively. Is Saban going to watch 20+ hours of Lynn Bowden running in circles? Ok. Good luck with that. Whoever gets UK first won't have a clue what Gran's offense will look like because no matter what it is, it won't be running the football every single play. In Week 1, Gran can go crazy and it'll all be brand new to Nick Saban's defense.
Or Kentucky can play Alabama in the middle of the year and give Saban and that defense three or four games of film first.
I'll take Operation Sneak Attack.
We know there won't be many fans (if any).
It's looking very unlikely that fans will make an impact on any Week 1 games. Best case scenario is some fans are let in but it isn't enough to create much havoc for the visiting side. It certainly won't be the 100,000 Bryant-Denny Stadium is used to welcoming for Alabama home football games.
If the game is played later, say in November, things have time to change and more fans could be added to whatever plan is agreed upon for Week 1. For Kentucky to have the best shot at upsetting Bama, it will need all of the coronavirus gimmicks it can get on its side, and an empty stadium is a big neutralizer at one of the toughest places to play.
Risk vs. reward
Looking at risk-vs-reward here, imagine the excitement if Kentucky beats Alabama in the first week of football. Big Blue Nation would be losing its collective minds, the national media would have to finally put some respect on Mark Stoops' program and we start really thinking thoughts about the direction this can go in 2020 and beyond. Hell, maybe the season gets canceled the following week and Kentucky is forever remembered as the team that gave Alabama an 0-1 season.
The alternative in a Week 1 Bama game is Kentucky goes to Alabama and loses, like everyone will expect Kentucky to do, with nine winnable games left to play. If the season got canceled at that point, the Alabama game memory won't last a month. The long shot play of upsetting at Alabama has so much more joy versus very little misery.
In summary, all I'm saying is let's recognize Kentucky has a good football team this year and it's one of the most experienced teams in the entire conference. Teams should be terrified of this 10-game season because it'll take veterans to survive. Kentucky has several veterans and many at key positions, so let's take that advantage and the disadvantages of others (new starters, inexperience, no crowd, no tape, etc.) and see if we can't just do something special.
All I'm saying is we want Bama in Week 1.