WATCH: Ryan Lemond dives shirtless into crowd after epic pep talk
Over the years, we've heard some epic pep talks from Ryan Lemond, but today's at Country Boy Brewery takes the cake. To pump up the crowd for the Florida game, Ryan delivered his most intense pep talk ever, getting in fans' faces, ripping his shirt off and finally, diving into the crowd. Thankfully, it was well-documented:
Here is the epic @RyanLemond Pregame Speech and Dive pic.twitter.com/4RpjE68eme

— Matt Jones (@KySportsRadio) September 22, 2017
@KySportsRadio @ryanlemond full video of pep talk #BBN pic.twitter.com/eC9mdhVROr

— Eric J Redmon #BBN (@eredmon19) September 22, 2017
So @ryanlemond just body slammed us during pregame speech. Here is my perspective of getting body slammed @DrewFranklinKSR @KySportsRadio pic.twitter.com/HHWhUENc8l

— Big Blue Roofing (@bigblueroofing) September 22, 2017
Ryan, whose lip was already bleeding, actually scraped/cut his forehead during the dive: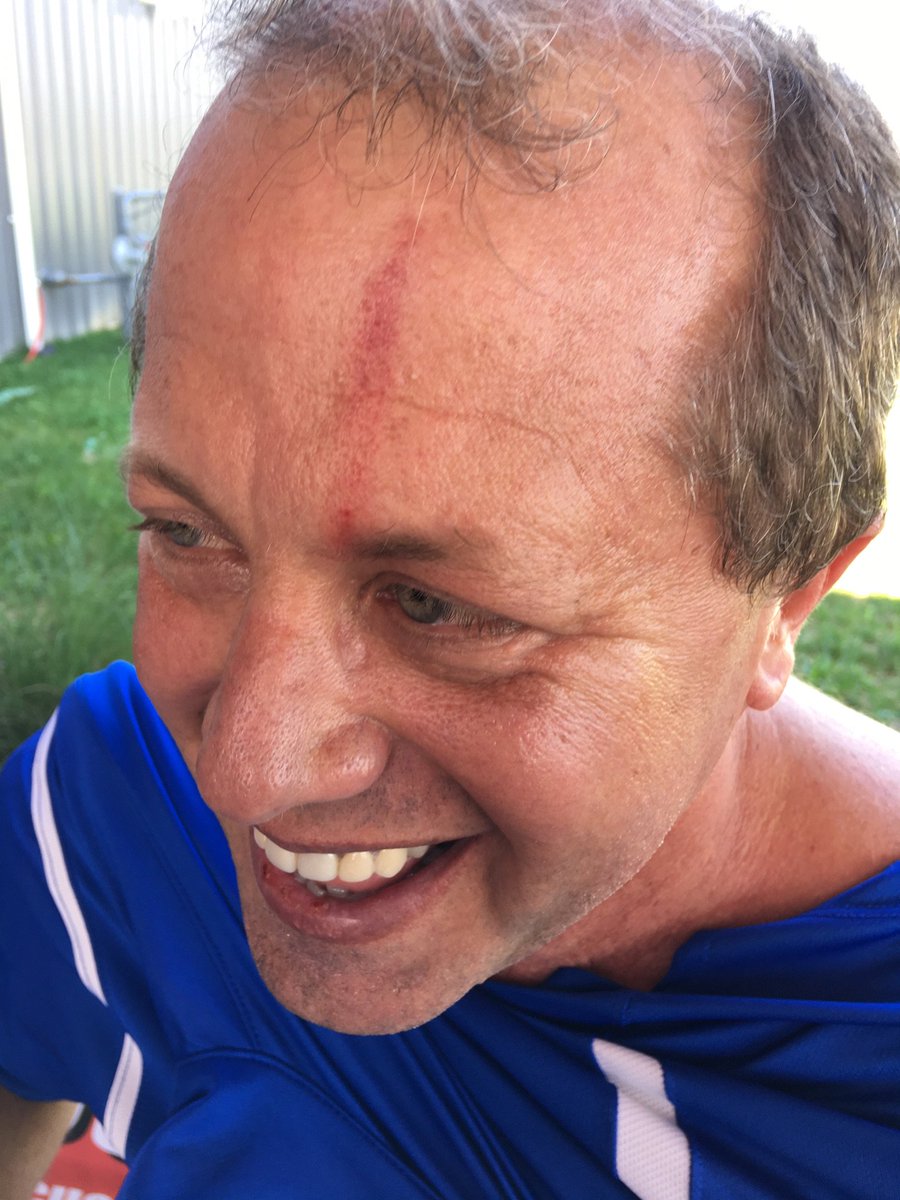 Is there anything Ryan won't do for KSR and the Cats? The answer is no.
Here are some more shots of what we believe is a record crowd:
Whatever the record was, we broke it. 😳 pic.twitter.com/VYXeTtsXgP

– Drew Franklin (@DrewFranklinKSR) September 22, 2017
You people are crazy. Especially Ryan.