WANTED: A Sense of Humor for Jim McElwain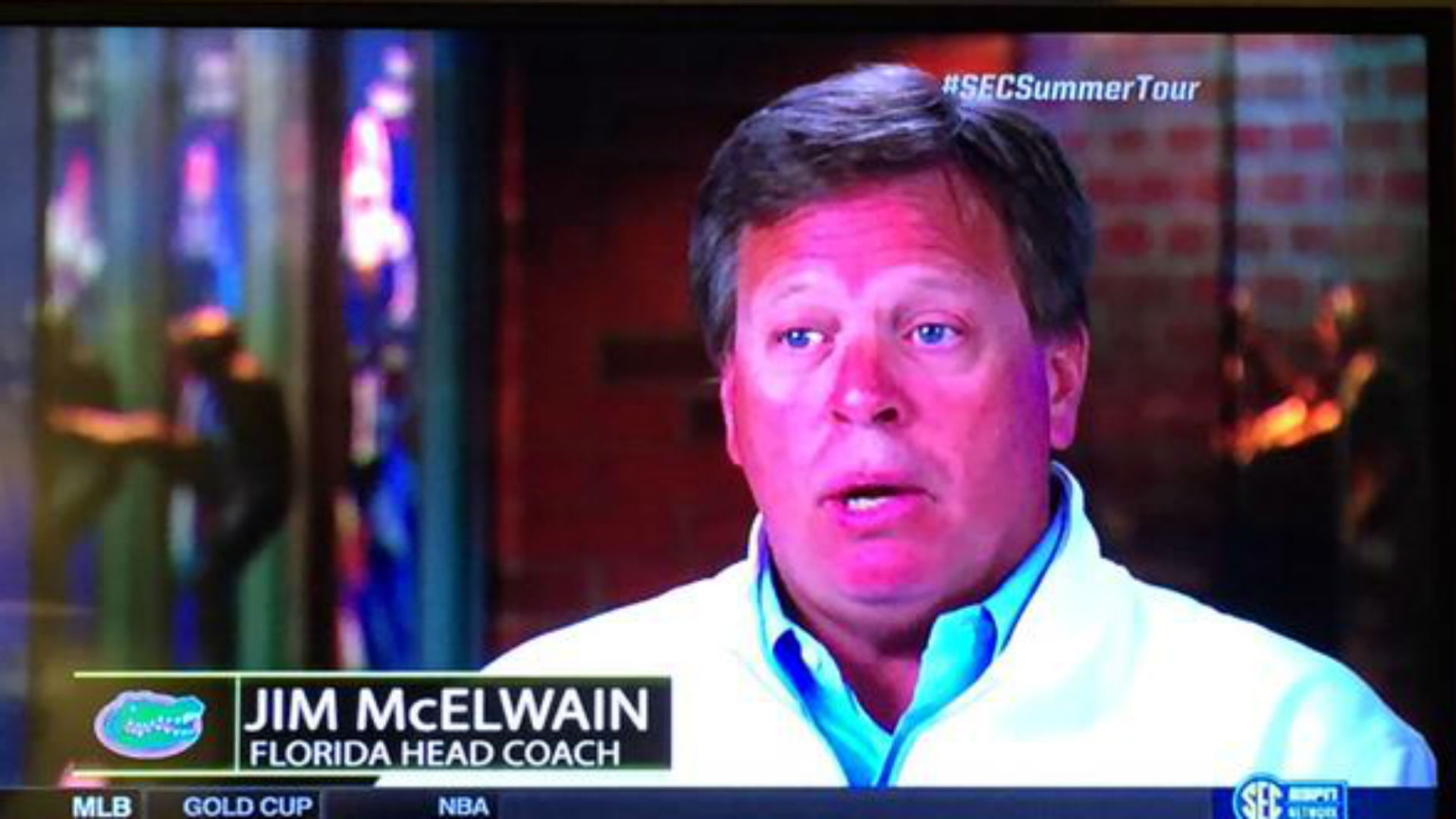 Steve Spurrier needs to provide his successor with important SEC Media Days advice: "lighten up."
Florida's current head football coach got thrown into a hilarious internet story when a picture of a naked man straddling a shark surfaced in May.  The naked man looked a lot like Jim McElwain.  Up until this point he addressed the situation very sternly, rather than denying it with a good laugh.
Today Kyle Tucker offered McElwain the chance for redemption.  He gave him a soft toss that McElwain initially considered hitting out of the park.  Instead, he whiffed with another serious remark.
McElwain's full response when asked about the shark photo pic.twitter.com/EjRosdYAko

– Dr. Saturday (@YahooDrSaturday) July 11, 2017
I know Nick Saban instructed you otherwise, but it's okay to laugh, Jim.
I made one small edit to the video of @KyleTucker_SEC asking Jim McElwain about the shark photo. #SECMD17 pic.twitter.com/uMSwSc4iuZ

— Drew Franklin (@DrewFranklinKSR) July 11, 2017