Views from the UK Football Women's Clinic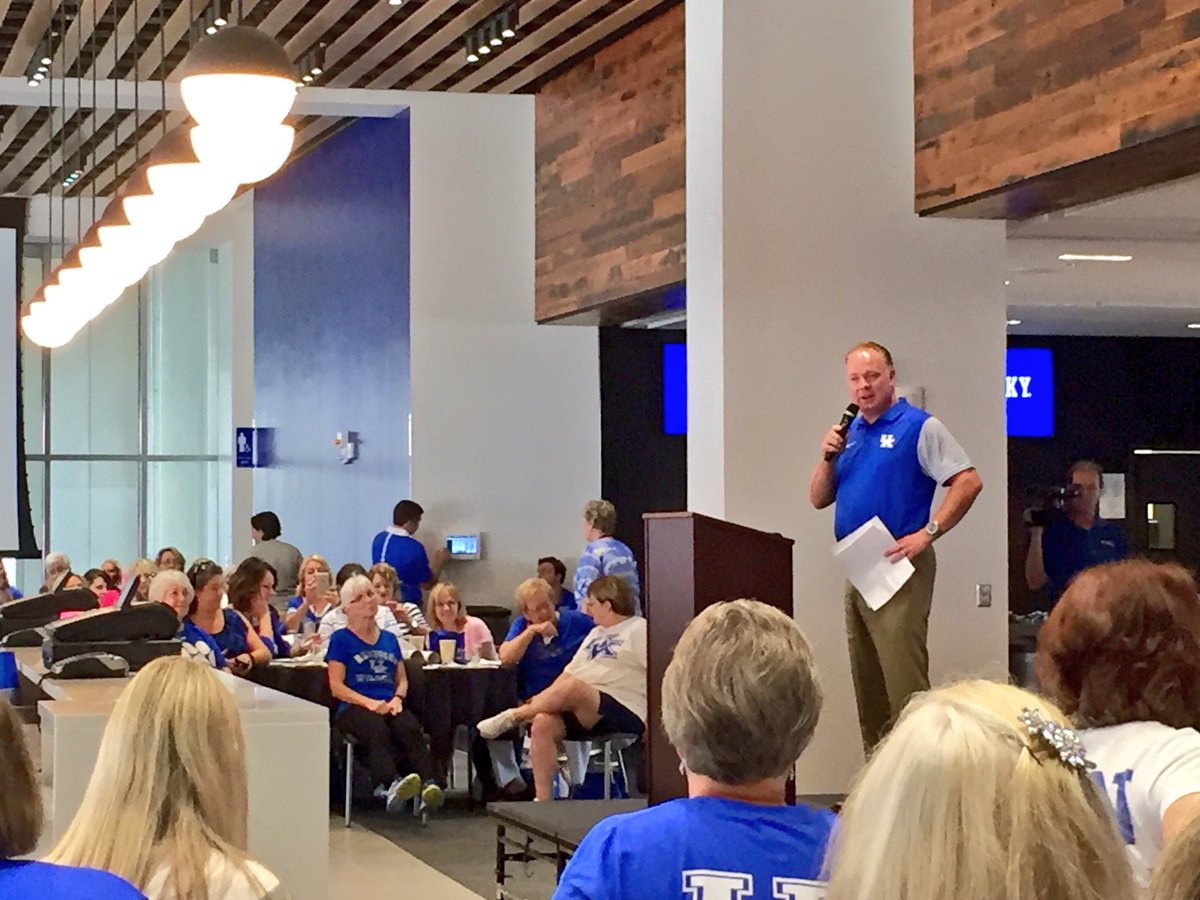 Today's women's clinic wasn't just a home for bad jokes. Hundreds joined together at Commonwealth Stadium for a fantastic time that Tyler Thompson describes as the "best fan experience UK offers." She'll have more later, but for now, here's what it looked like at CWS.
Jojo Kemp was a fan favorite.
Jacob Hyde's cowboy boots aren't too effective on the field turf.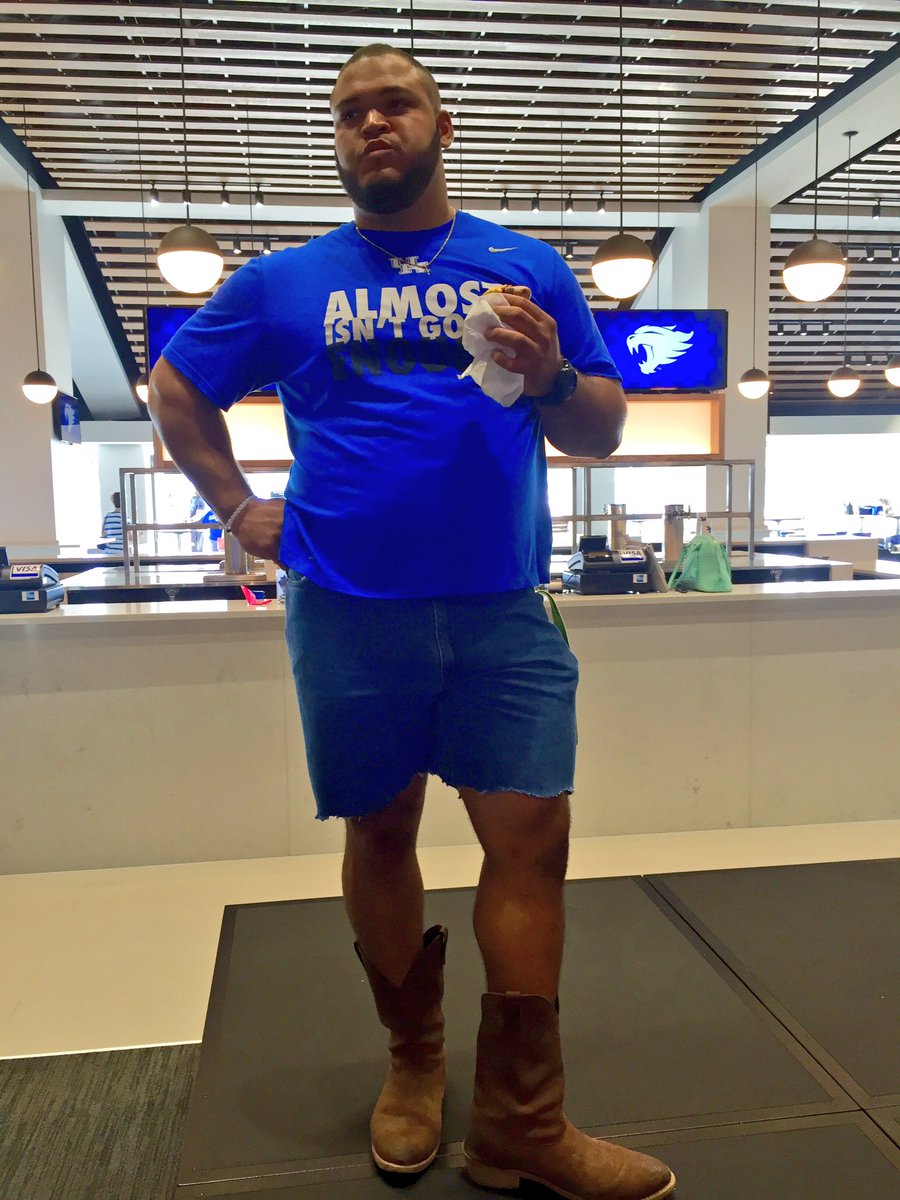 Landon Young's selfie game is strong on the cramped elevator.
This is just too precious not to share.
After 9 years of watching me play football. She still doesn't even know how to get in a stance. Love you mom pic.twitter.com/DMtBRSRWoF

— Landon Young (@Landon_Young_67) July 23, 2016
Freddie didn't get the memo. The clinic is for women, sir.
Freddie isn't the most intimidating person on a football field, but I wouldn't say the same about his wife, Jen.
#Yahtzee pic.twitter.com/DBhR2xLBEg

— Freddie Maggard (@FredMaggard) July 23, 2016
w