Update: Jordan Steele Reaches His Goal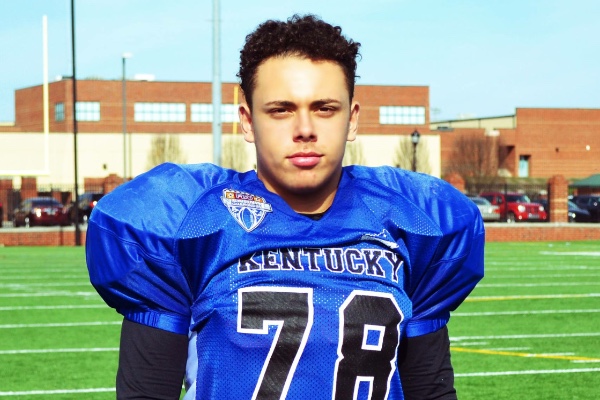 If you listened to KSR earlier this week when Freddie Maggard and Drew Franklin teamed up with Ryan Lemond to deliver a powerhouse radio show then you may have heard the tale of Jordan Steele. Steele is a 6'2, 220 pound, seventh grader who  was selected to represent Kentucky in the Football University Youth All-American Bowl in San Antonio, Texas.
However, the Harlan County native needed some financial help in order to make the trip halfway across the country and decided to turn to help from the Big Blue Nation. Hayley Minogue, formerly of KSR, currently of WYMT has the story:
"I knew everybody wanted to help me, but I didn't know they were on board this much," Steele said. "When I heard it on KSR and read those articles, I didn't know what to say. I wanted to go give everybody a hug… something to show how much I appreciate it."

His key to success in Georgia is something he hopes he can call on in Texas as well… a competitive nature, with his father. "My dad, he was an All-American in football," Steele said. "I just kept saying, 'Be Shane Howard, be Shane Howard… and that like, drove me."  (more)
Jordan's goal of reaching $4,500 before January 5th has now been met and the young man will be able to represent our Commonwealth on a national stage. Thanks to all the KSR readers and listeners that shared his story and you can tell from Hayley's post that they are beyond grateful. The BBN is awesome.