UK will play a coal mine whistle on third downs now
UK is trying its best to implement new traditions this season (sorry, I am not on board with "Caturday"), and one of them is playing a coal mine whistle before third downs on defense to honor the hard-working blue collar people of Kentucky. Here, let Eastern Kentucky natives Jacob Hyde and Kash Daniel explain:
On 3rd Down's, we've added a coal mine whistle tribute to all the hard working, blue collar people of Kentucky. #BBN pic.twitter.com/wyc9CLIAEe

– UK Stoops Troops (@UKStoopsTroops) September 2, 2016
I think the whistle is cool, but what is that scream that precedes it? Someone fill me in.
Other new touches this season include the names of all the football season ticket holders in graphics throughout the stadium: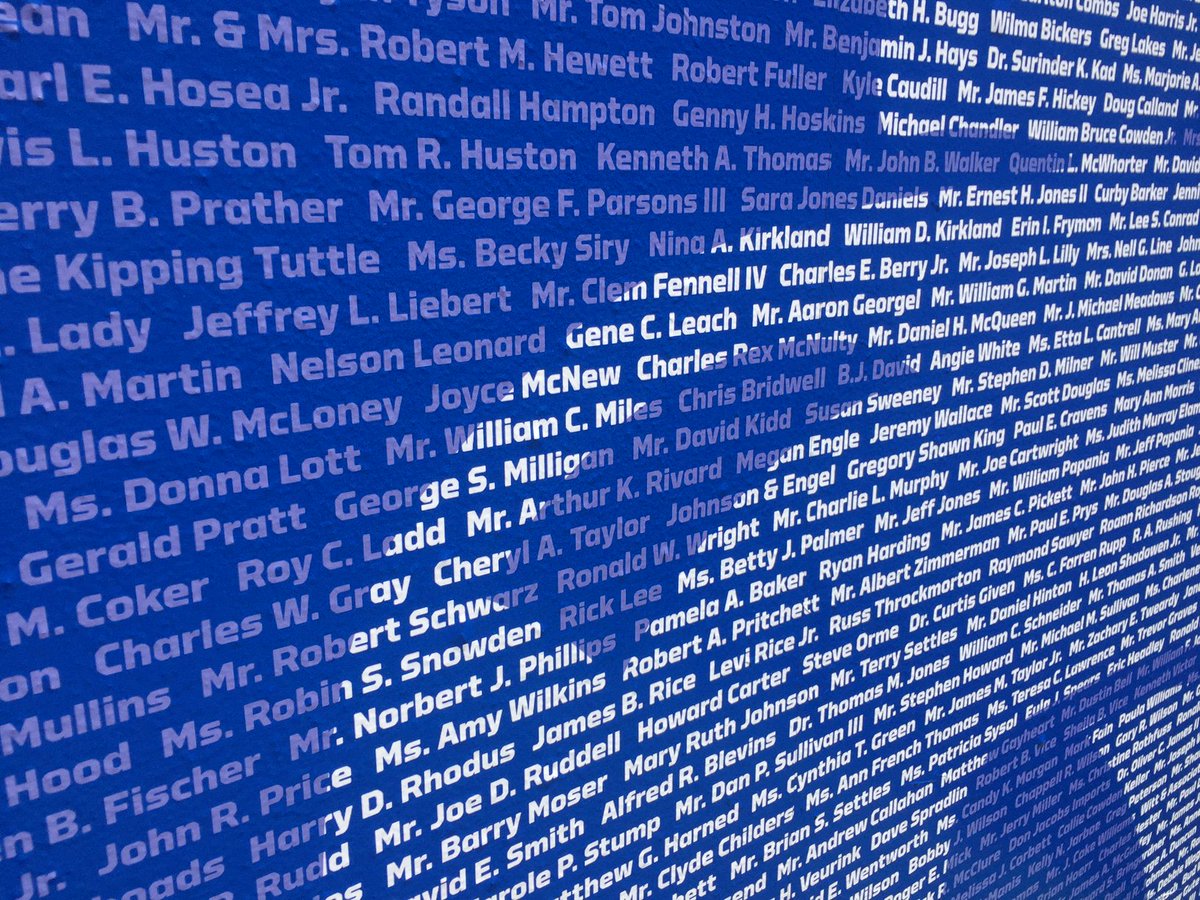 @UKAthletics
Backstreet Boy Kevin Richardson spotted his name on the team tunnel to the field:
I see ME! #GoBigBlue #WeAreUK #Finish https://t.co/hgaEchYmdK

— Kevin Richardson (@kevinrichardson) September 2, 2016
Very cool.
UPDATE: As many of you have noted, the scream before the whistle is from "Down with the Sickness" by Disturbed.