UK reveals new CWS field design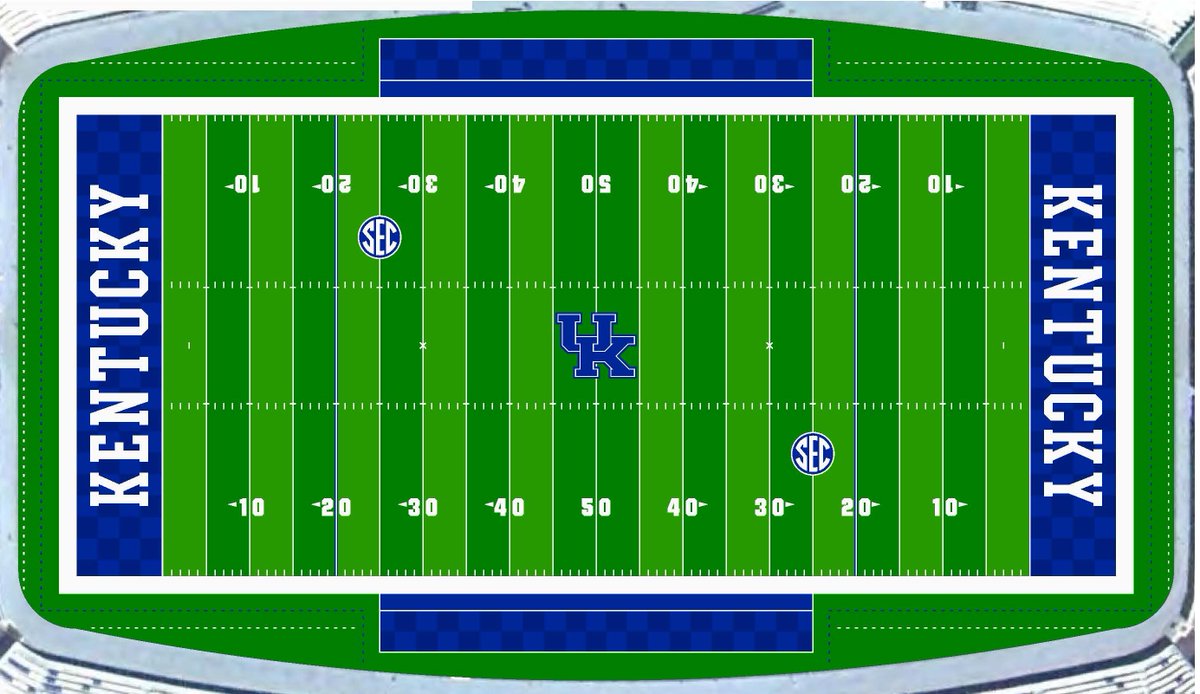 Fans hoping for the return of the Power K are going to be a little disappointed in Commonwealth Stadium's new field design, but the checkerboard end zone proponents got their wish.
The new field will feature the new UK logo at midfield, 10 yards wide, with blue checkerboard end zones and KENTUCKY in white lettering.
In today's release, UK said fan opinion was taken into account throughout the process:
For example, the painted blue end zones were mentioned frequently in feedback received through BBN First. Based on this feedback, blue end zones were tested for the final home game in 2014 and eventually embraced as part of the new field design.
So what do we think, BBN?