UK Fans of the Day want to Learn More About Eastern Michigan
The Basics
| | |
| --- | --- |
| Location: | Ypsilanti, Michigan |
| Enrollment | 23,419 |
| Mascot | Swoop the Eagle |
| Conference | MAC |
| Colors | Green and White |
A History of Losing
In the 20s, EMU was extremely successful under coach Elton Rynearson. They posted two undefeated seasons in the decade and in 1943 they held every opponent scoreless. However, they have more winless seasons (8) than undefeated (5).
They are one of the college football's greatest losers. Their 45.4 win percentage is ranked 107 out of 120 programs and their scoring margin is -1,898, ranked 108 out of 120.
A Long Losing Streak
EMU's losing streak in the early 80's is minuscule compared to Prairie View A&M's 80-game losing streak, but it's worth mentioning. From 1980 to 1982, EMU lost 27-straight games.
Famous Alumni
George Allen

— NFL Hall of Famer who coached the Redskins and lost to the undefeated Dolphins in the '72 Super Bowl.

Charlie "Chaz" Batch

— The EMU quarterback is one of the best backups in NFL history.

T.J. Lang

— Offensive guard for te Detroit Lions.

Jack Roush

— Guy who has the best last name ever and owns a NASCAR team.

George Gervin

— NBA Hall of Famer for the San Antonio Spurs

Earl Boykins

— Former NBA point guard.

John Harvey Kellogg

—

Big

weirdo

that invented corn flakes.
"The World's Most Phallic Building"
The Ypsilanti Water Tower was built in 1890. Known by locals as "the brick," in 2003 Cabinet magazine named the building the world's most phallic building. I can't say I disagree with the magazine.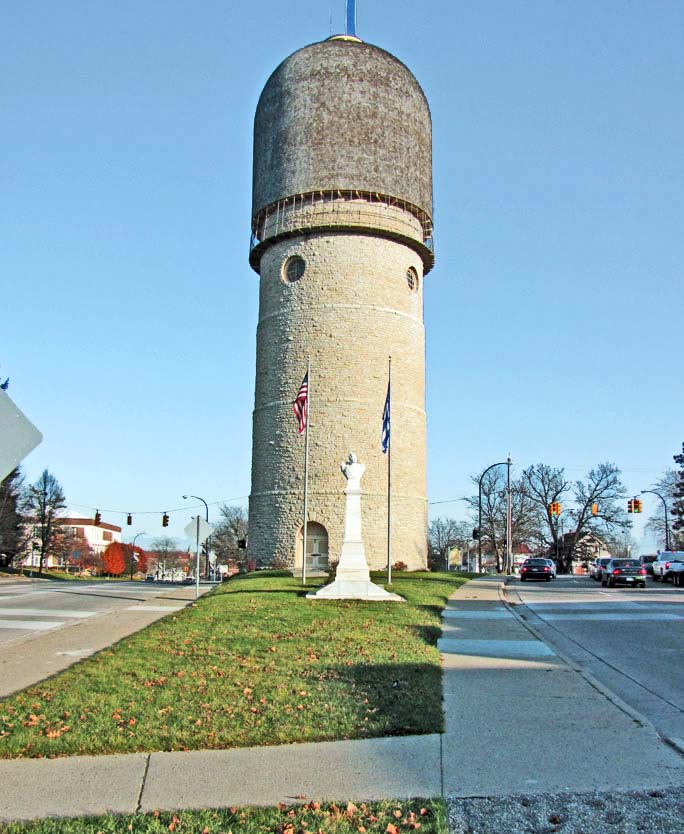 Not Really Eastern
The school is Eastern Michigan University, but the town of Ypsilanti is actually 18 miles west of Detroit and just six miles east of Ann Arbor, the home of the University of Michigan.
The Home of Domino's
Not the game, the pizza. The first Domino's pizza opened in Ypsilanti in 1960 near EMU's campus.
Kentucky Connections
The ancestors of many residents migrated from Appalachia. Some neighborhoods are referred to as "Ypsitucky." The term is not one of endearment and locals are trying to faze out the phrase.
Two Louisville Connections
Before Chris Creighton took the role as head coach, EMU was led by former Louisville defensive coordinator Ron English. His tenure saw little success and ended with a scandal (surprise, surprise). A video surfaced that showed English berating his players at team meeting. In the tirade he used a homophobic slur and frequently called them shitbirds, a curse you don't hear everyday. He was fired shortly after school officials saw the tape.
Two decades before, Ron Cooper was EMU's head coach. In two seasons he was just 9-13, but that was good enough for UofL to hire Cooper after Howard Schnellenberger's departure. He was just as bad at UofL, posting a 13-20 record from 1995-97.