UK Fans of the Day want Saturday Evening Football Notes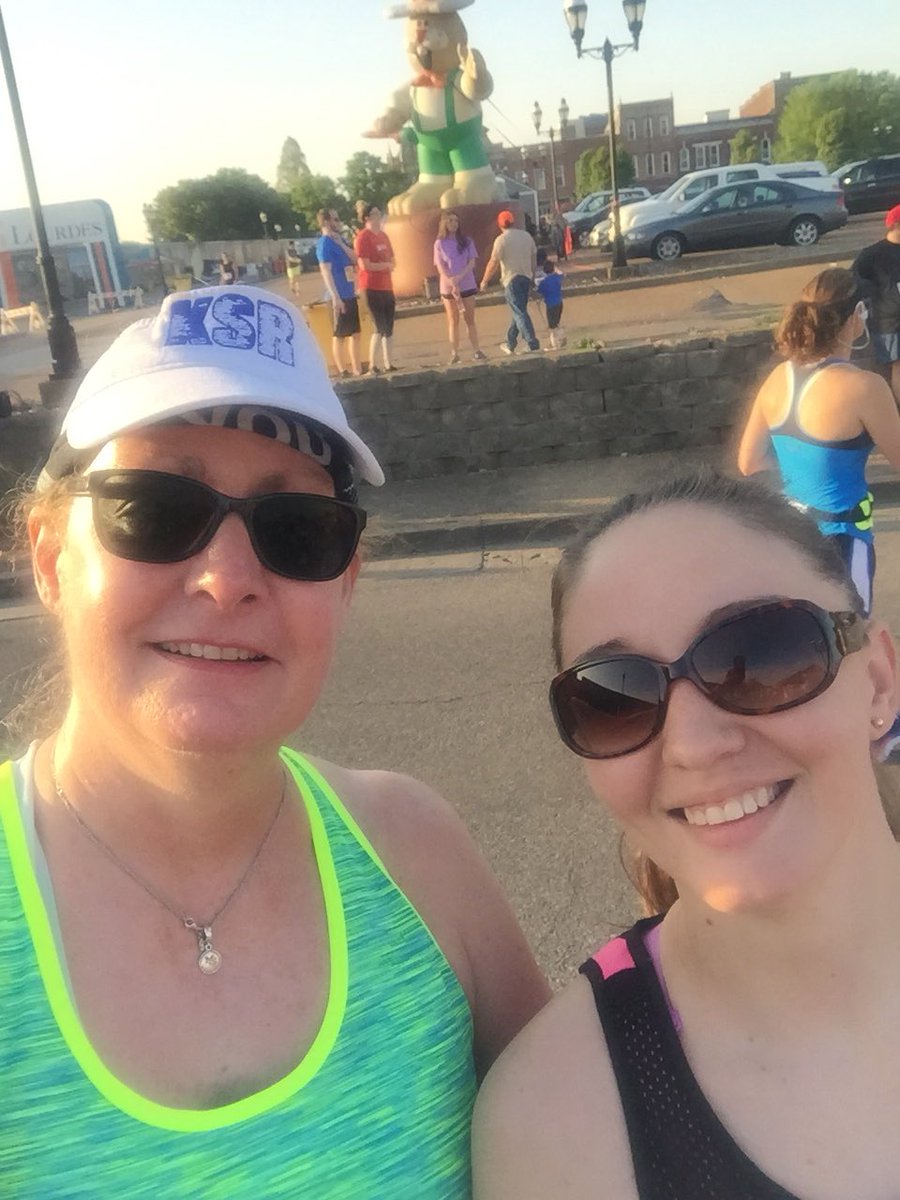 One of the KSR Football Podcast's biggest fans, Amy Harwood-Jackson, rocked a KSR hat during today's half marathon in Paducah.  I'll provide some football notes, you teach me how to run more than ten miles. Thanks.
Future Cat Trains with Todd Gurley
Before he gets to Lexington, one Florida receiver is preparing for his Kentucky career with an NFL star.  Yesterday Akeem Hayes — a slot receiver from UK's Chaminade-Madonna pipeline in Hollywood, Florida — worked out with the L.A. Rams' Todd Gurley.
Gurley Tweeted after their workout, "#BBN got them one keep grinding youngin 

."  That's quite the praise from a two-time Pro Bowling, NFL Offensive Rookie of the Year.
Beau Allen Picks up Michigan Offer
Junior-to-be Beau Allen now holds an offer from the University of Michigan, just his fourth scholarship offer.  Jim Harbaugh's move comes just a few days removed from an excellent performance at Rivals' Columbus camp.  The pocket passer from Lexington Catholic is a UK legacy recruit with a Kentucky scholarship offer.
Lonnie Johnson doesn't Hate the Checkerboard
It was a long, tiresome week of debate.  Are the checkerboard uniforms good?  The popular opinion is a flat, "no."  However, it's hatred primarily rests on the sides of UK's basketball uniforms where the art of subtlety is gone.  The football uniforms are a different story.
The checkerboards on shoulders are actually a nice accent piece for an otherwise boring uniform.  I'm not the only person who is a fan.  Senior cornerback Lonnie Johnson likes them so much, he threw them on some custom cleats.
Feel that In-State Recruiting Momentum?
After speaking with Wandale Robinson this morning, I thought, "Man, this kid sounds like he's on the verge of committing to Kentucky."  I'm not alone.
Sources within the program like where they stand with Robinson after yesterday's visit.  The same could be said for J.J. Weaver, although there's not quite as much confidence surrounding the defensive end.  Louisville and Purdue have dug their claws in deep, but today's visit pushed the Cats back near the top.
The negative narrative regarding Kentucky's in-state recruiting is slowly deteriorating as Vince Marrow has put in extra effort within the state over the last three weeks.  After picking up a commitment from Eli Cox, a few more dominoes could fall in the foreseeable future.
[mobile_ad]