UK Fans of the Day Want A Few Late Night Notes
We know who is on the call for the TaxSlayer Bowl
The Thanksgiving "turkey" episode on KSR produced some unusual results. The most unusual was one caller's disdain for Rod Gilmore. He's not gonna be happy during the TaxSlayer Bowl. Gilmore will be on the call with Mark Jones and Quint Kessenich on ESPN.
Freddie Maggard is NOT Happy with the All-SEC Selections
Jon Toth and Jordan Jones were the only two on the list, and they were just second team selections. Mike Edwards should've been an obvious choice, and you could make arguments for Boom Williams, Benny Snell and Austin MacGinnis. If you want to see the rage, check his Twitter timeline. If you want to hear the rage, we're recording a new Depth Chart Podcast Thursday.
Individual SEC awards will be announced tomorrow and the All-Freshman team will be released Thursday.
A Few Football Recruiting Nuggets
There hasn't been any significant news since Stoops wrapped up a huge recruiting weekend, but that doesn't mean they aren't doing anything. The Kentucky coaching staff offered four underclassmen on Monday. Normally it's not worth mentioning, but a pair are from Kentucky.
UK offered sophomore Glasgow High School offensive tackle Tanner Bowles and freshman Bowling Green High School running back Vito Tisdale. You can't say Kentucky isn't finding kids early in the process.
Don't Make the Bull Mad
Best thing you'll watch all month pic.twitter.com/fQA0thJlv2

– Brad Ballislife (@BradBallisLife) December 6, 2016
The University of Louisville was Ridiculous Today
Where to begin? The biggest side-show university in America produced two more stories that will make you shake your head.
The first is the result of Matt Bevin's moves to remove the UofL Board of Trustees. The university has been placed on probation for one year by their accrediting agency.
The second story comes from an interview with Tommy Turtleneck. City officials have started discussions to restructure UofL's deal with the Yum Center. Jurich responded by acting like a 7-year old. "We can't have all the money? FINE! I'll make my own arena!" If you don't want my paraphrased version of his remarks, you can find them here.
Rick Pitino's response:
"I haven't read the Courier since I've been here," Rick Pitino says when asked about the recent article regarding Jurich/Yum! Center

— Nick Coffey (@TheCardConnect) December 6, 2016
This Happened on UofL's Official Recruiting Account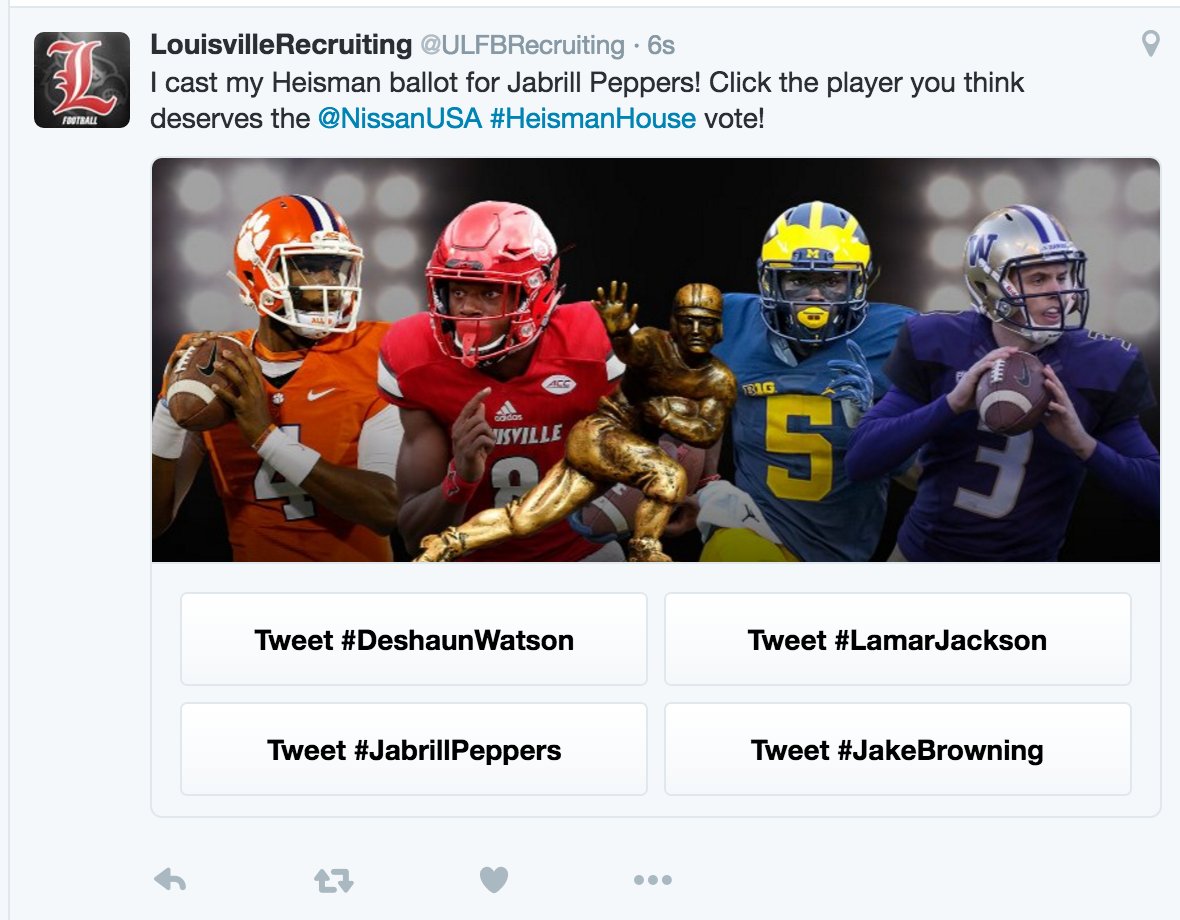 Makayla Epps is SEC Player of the Week
This should not come as a surprise. In matchups with two top 25 opponents, Epps averaged 26 points, 9.5 rebounds, 5.5 assists and 2.5 steals. It's her first player of the week award of the season, the third of her career. Epps and the Kentucky women's basketball team return to action Friday night when they host the Blue Radiers of Middle Tennessee State at Memorial Coliseum.
A UK National Champion is Laid to Rest
Lindle Castle was a member of Adolph Rupp's 1951 National Championship team before coaching the Clinton County boys basketball team for 19 seasons. Castle passed away Sunday at 86. His visitation and funeral services will be held this weekend in the gymnasium that bears his name. You can find more details here.
A Momentous Occasion
Tomorrow marks the 75th anniversary of a day that will in infamy. The number of Pearl Harbor survivors are dwindling, but many are still making the journey to Hawaii to commemorate the infamous occasion.
One survivor, retired U.S. Navy seaman Robert Coles, is traveling nearly 5,000 miles from his home in Maine to return to Pearl Harbor for the first time since the Japanese attack. He told The Washington Post: "I won't know them, and they won't know me, but I'll be with friends," Mr. Coles said days before he departed for Honolulu. "They were covering my back just like I was covering their back."