UK Fans in Dubrovnik want Memorial Day Monday Night Football Notes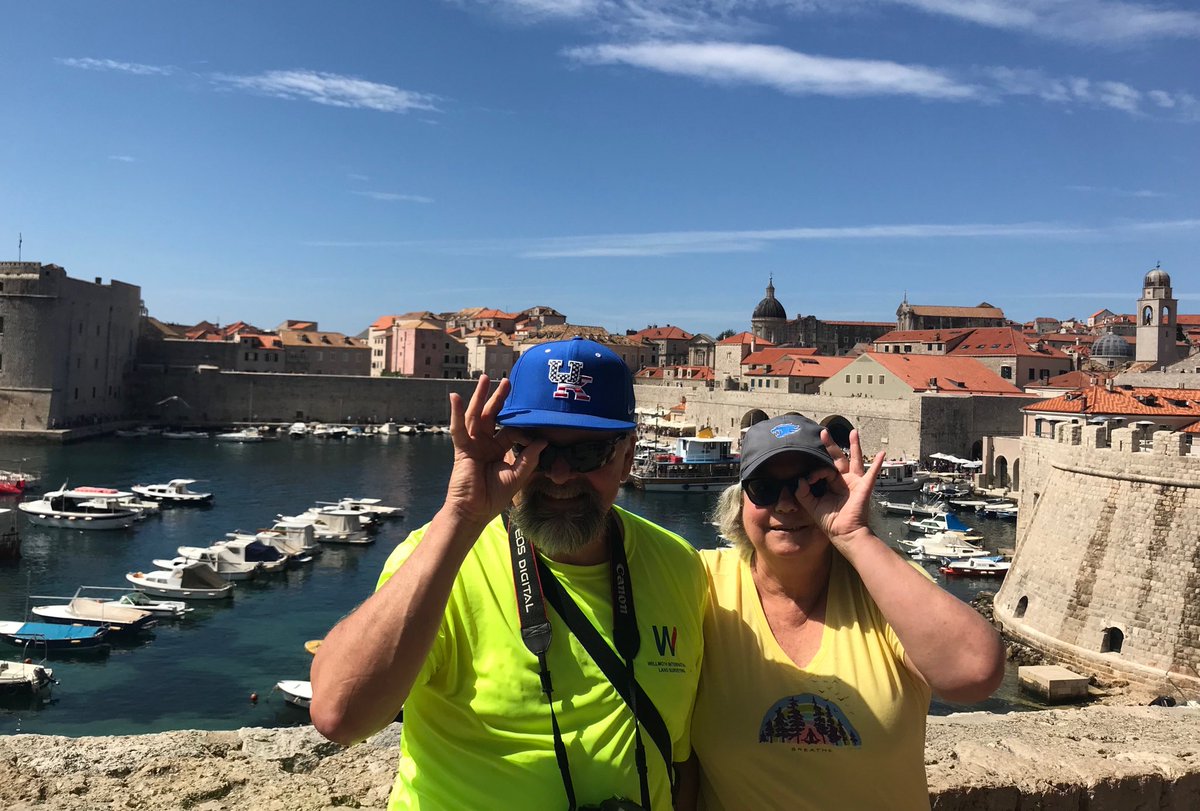 It's good to see Daenerys didn't completely destroy King's Landing. Wait, that's not King's Landing. That's beautiful Croatia where, of course, blue got in. As the three-day weekend nears a close, let's all close our eyes and put ourselves in Lynda's shoes. Glorious. Now, back to the Bluegrass.
No Days Off
While you were floating around a lake Sunday afternoon, Terry Wilson was tearing up the Kroger Field turf.
Given the month of May off, most of the football players use the opportunity to refresh and reload in their hometown. Some stay for the entire month. Others return early to get a head start on summer workouts. Isaiah Epps was just one of the many wide receivers who was in town Memorial Day weekend to work with Terry Touchdown.
Football players will begin to return back to campus this week, while next year's Kentucky basketball team will not report until the following week.
Four-Star Linebacker Sets Official Visit
One of the best athletes from the state of Georgia will officially visit UK in June. Romello Height shared on Twitter that he will be in Lexington June 11-13. Recruited by Jon Sumrall and Brad White, Height is the No. 26 outside linebacker in the 2019 recruiting class according to 247 Sports.
Keep an eye out on the site throughout the week for updates on upcoming visitors and the Cats' top remaining targets in the 2019 recruiting class.
MJ Devonshire Puts Speed to the Test (and wins)
Before Devonshire packs his bags to play cornerback at the University of Kentucky, the four-star prospect had to win a few state championships. Devonshire won the 2A Pennsylvania State Championship by blazing through the 100-meter dash in 10.85 seconds. As a point of reference, typically 10.9 in the 100m is the "holy crap, that guy is fast" threshold.
Devonshire also won the 200m by posting a time of 21.85. The only gold he did not win was in the relay. Aliquippa brought home the bronze in the 4×100. Something tells me this guy is going to be turning heads as soon as he arrives on campus.
Cats are Finalists for Ohio Cornerback
The home of Mike Edwards could give UK another defensive back. Winton Woods High School's Miquan Grace revealed a top seven this afternoon that included UK, Purdue, Maryland, Illinois, Cincinnati, Toledo and Illinois. The three-star cornerback has visited Lexington often and has tentatively set a July 4 decision date.
What an Edit
One of Jon Sumrall's Alabama recruits, four-star athlete Jayson Jones, holds offers from LSU, Ole Miss and Georgia. Ahead of summer trips to UK and UofL, Jones shared a graphic that this brain cannot compute.
[mobile_ad]