UK Fan of the Day Wants Some Hump Day Notes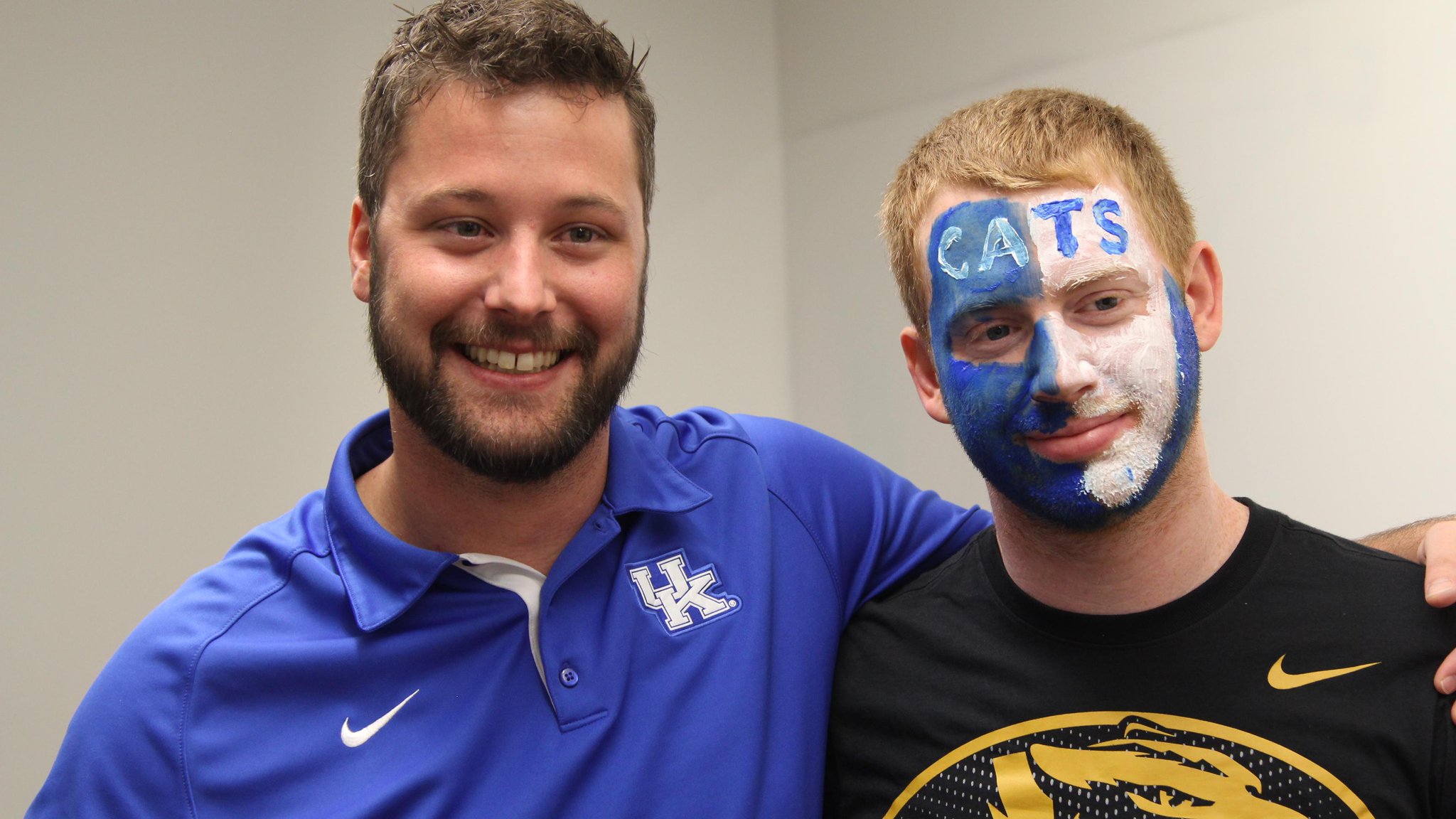 You're looking at former UK football walk-on Brian Bishop, who won a bet on the game with a Missouri fan at his office. Where does he work? Google. That's right. The Google. Brian, I bet your work environment doesn't suck. Congrats on that bet, and here are some hump day afternoon notes in your honor.
— In case you missed it in the post directly below this one, KSR is hearing Boom Williams is back with the team today, so that's very good news. Hopefully we'll get another update after practice.
— Have you listened to the latest KSR Football Podcast yet? If not, you should. #centipede
— John Calipari is spending his day recruiting, visiting 2017 point guard Trae Young in Norman, Oklahoma. Young will be at Big Blue Madness in a few weeks. According to Chris Fisher, yesterday, Cal watched 2017 power forward PJ Washington at Findlay Prep in Vegas alongside Tom Izzo and USC's Andy Enfield. Washington took an unofficial visit to UK earlier this month.
— In case you missed my post earlier about it, don't miss the "Tent City Live" live stream tonight and tomorrow night from 8 – 10 p.m. at UKathletics.com/tentcitylive. Tonight, Dave Baker and Christi Thomas will host the two-hour show, and tomorrow night, Matt will host, along with some other KSR personalities. Special guests will include John Calipari, Matthew Mitchell, Freddie Maggard, and Tom Leach. If you're at Tent City, come on out to enjoy the show, or if you're at home, tune in to be a part of the festivities.
Here's the stage:
— A friend sent me this video of a dance off between the Houston Astros mascot and a security guard and even though it's old and totally staged, it's too good not to share on a Wednesday afternoon:
Greatest dance-off EVER!

Posted by UNILAD on Thursday, March 26, 2015