UK Adds a Wide Receiver for the Fall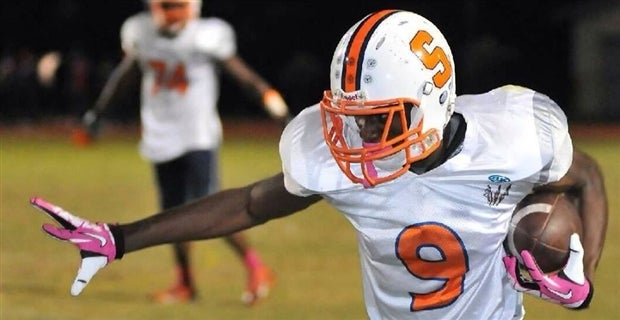 Ft. Lauderdale wide receiver Marvin Robinson has joined the Kentucky football team.  A member of the 2015 recruiting class, Robinson committed to play for Wisconsin "pending a test score."  The test didn't work out the way he wished, forcing Robinson to sit out a year.  Now he's enrolled at Kentucky.
The 6'4″ 175-pounder will wear #80 for UK, according to his bio page.  During his senior season he picked up offers from Wisconsin, Florida State, Indiana and more, while catching 36 passes for 559 yards and 2 touchdowns.
Larry Vaught deserves credit for making this discovery.  Eddie Gran deserves credit for getting Robinson to Kentucky.  See what he's capable of in the highlights below.
UPDATE:  Jon Hale reports that Robinson will be a walk-on this season.  Contributing right away initially seemed out of the question considering the depth at that position, but Robinson's addition should pay long-term dividends.