Today on KSR: The LSU Tigers are National Champions
Joe Burrow and the Bayou Bengals handed Dabo Swinney's paper Tigers a 42-25 defeat in the Superdome to cap off one of the greatest college football seasons of all-time in the CFB Playoff National Championship Game.
Over the last two months college football fans heard Swinney cry wolf over and over and over again. He played the underdog card, even though they were defending National Champions and winners of 27 consecutive games. Clemson received the disrespect because it was deserved. The ACC was trash. Clemson was not challenged until the CFB Playoff. If they had previously been tested, maybe we'd be telling a different story Tuesday morning.
LSU had more than enough experience against good teams. When they fell into an early 17-7 hole, Coach O's Tigers dug in and went on a 21-0 run to take an 11-point lead before half. Clemson threw one decent counterpunch, forcing a three-and-out and scoring a touchdown on the opening possession of the second half, before LSU completely took control of the game and cruised to a win.
LSU is the first team to ever beat the top four teams in the preseason AP top four, defeating each by an average margin of 21 points. Only the fourth 15-0 team in the history of college football, seven of their opponents were ranked in the top ten when the two played. While playing that elite competition, Joe Burrow broke the FBS touchdown record previously held by Hawaii's Colt Brennan and surpassed Tim Couch's SEC single-season passing record by more than 1,100 yards.
Coach O's National Championship team is one of the best to ever play college football. What a run. Smoke 'em if ya got 'em.
Get The Nat pic.twitter.com/1udC79q6cc

— LSU Football (@LSUfootball) January 14, 2020
A few cops actually thought they could arrest players for smoking cigars inside the Superdome. Don't they know it's New Orleans?
A Very Important Message from Josh Allen
? @JoshAllen41_ checking in with #BBN from the beach in Jacksonville ???#NFLCats x @Jaguars | #duuuval pic.twitter.com/aEqTL5htAm

— Kentucky Football (@UKFootball) January 13, 2020
A Conversation with the Wildcats
This afternoon we'll here from a UK assistant coach and a couple of players before they embark on their second road trip of the season. We'll have everything the Cats have to say about the Gamecocks right here on Kentucky Sports Radio dot com.
A UK Reunion in Germany
Derek Willis and Dominique Hawkins recently reconnected in Bavaria. If this doesn't start your day with a smile, nothing will.
STARTED FROM KENTUCKY NOW THEY'RE HERE ? pic.twitter.com/wrsz5m1tMa

— KEELY (@keelyrwillis) January 14, 2020
More Sources Say
Jack Pilgrim is back on the soundboard to record another Kentucky basketball recruiting podcast. On the heels of Greg Brown's official visit to Lexington, this is one episode you don't want to miss. Smash that subscribe button to be the first to receive it on your iTunes feed.
Thanks, Bellarmine
Shout out to Jake Ryan and the rest of Aaron Morris' sports administration class that I had the pleasure to speak to at Bellarmine University Monday night. Do I have the qualifications to give college students career advice? Probably not, but I was happy to talk sports media with a group of enthusiastic students.
Congrats!
Two of our favorites received prestigious honors Monday afternoon. The Herald Leader's Mark Story was named Kentucky Sportswriter of the Year and Tom Leach was named Sportscaster of the Year by the National Sports Media Association. Leach wasn't the only UK play-by-play broadcaster honored. Cawood Ledford will be inducted posthumously into the NSMA Hall of Fame alongside Dan Patrick, Tom Verducci, Michael Wilson and two others.
STD Spotting at RAW
RAW invaded Rupp Arena Monday night. It's not a premiere wrestling event in Kentucky if there isn't a Shannon the Dude appearance.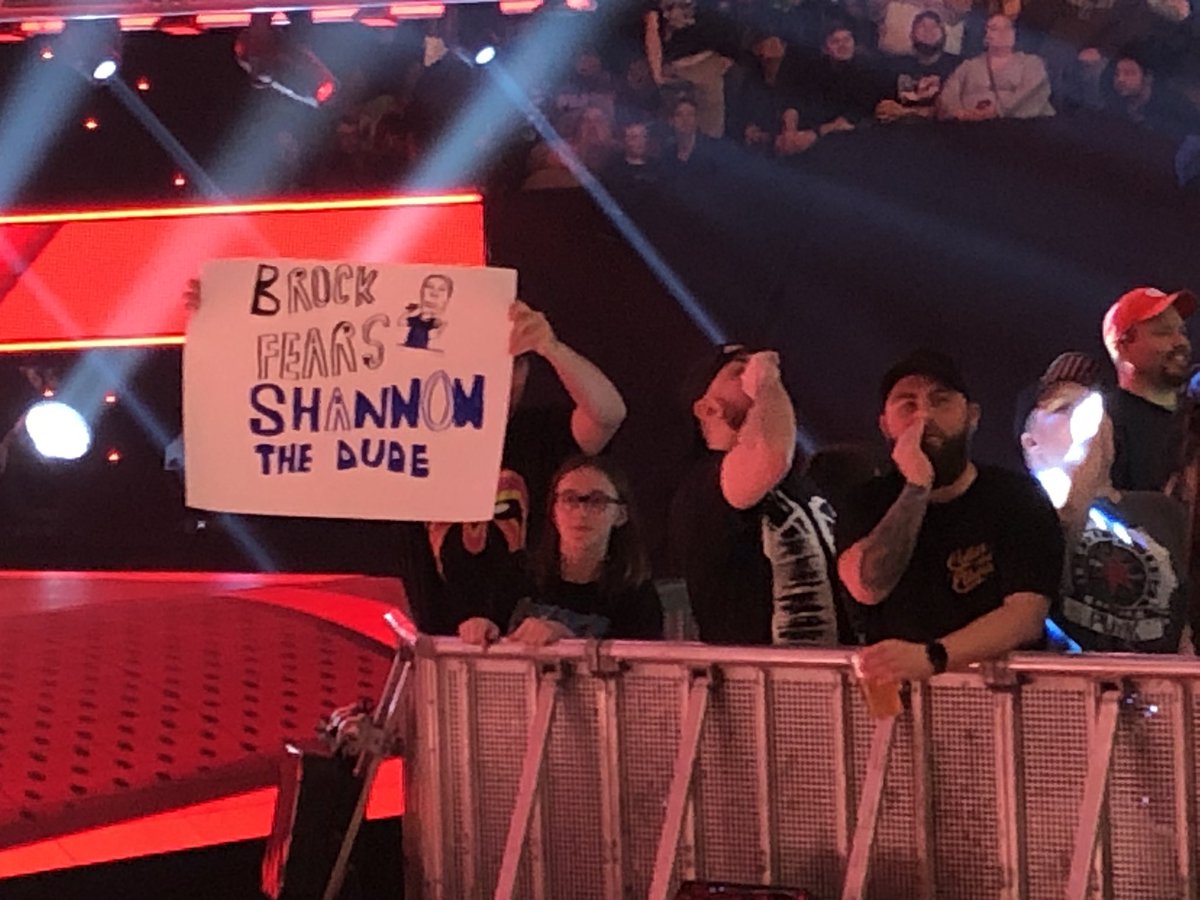 Kash Daniel on KSR
Before the Kentucky football linebacker begins his signing tour, Kash Daniel will join Matt Jones on Kentucky Sports Radio to talk about his time in UK blue. Kash and Lynn's signing tours begin Friday. To secure your spot in line to see Bowden Friday night at KSBar, tickets are available at the bar beginning this morning at 11 a.m. ET.