Today on KSR: The Final Saturday without Football (Practice)
Football season is almost here. At this time next week, Kentucky football fans will be able to meet players and watch an open practice at Fan Day. We're so close to football, I can almost hear the pads popping.
Even though we're close to practice, it's incomparable to a gameday at Kroger Field. There are still four more Saturdays, 35 days total, until Kentucky opens the season against Central Michigan. It can't get here quick enough. Luckily, there's enough going on today to help pass the time, like…
Kentucky Football Women's Clinic
Hundreds of delightful females are at Kroger Field this morning for the annual Kentucky Football Women's Clinic. I am obviously not a woman, so I am not at Kroger Field, but we have a couple of KSR representatives in the building. Maggie Davis will have a complete recap of the even, while Kindsey Bernhard puts on her game face.
Closer Looks at Position Groups
Prepare to have a few knowledge bombs dropped on you throughout the day, starting with Adam Luckett's first position preview. I'll have more on the young wide receivers Eddie Gran wants to step up and how Kash Daniel is handling his role as the defense's play-caller.
UK Football Posters Unveiled
Unfortunately, you can't get these on your walls for another week. Your patience will pay off when they hit Kroger stores August 4. They'll also be available at UK Fan Day.
Mike Edwards, Josh Allen and C.J. Conrad get an entire poster to themselves. Benny Snell is the team's biggest star, but he can't break records without his offensive line, an invaluable unit that rarely gets the credit they deserve. This ode to the "Big Blue Wall" is a nice start.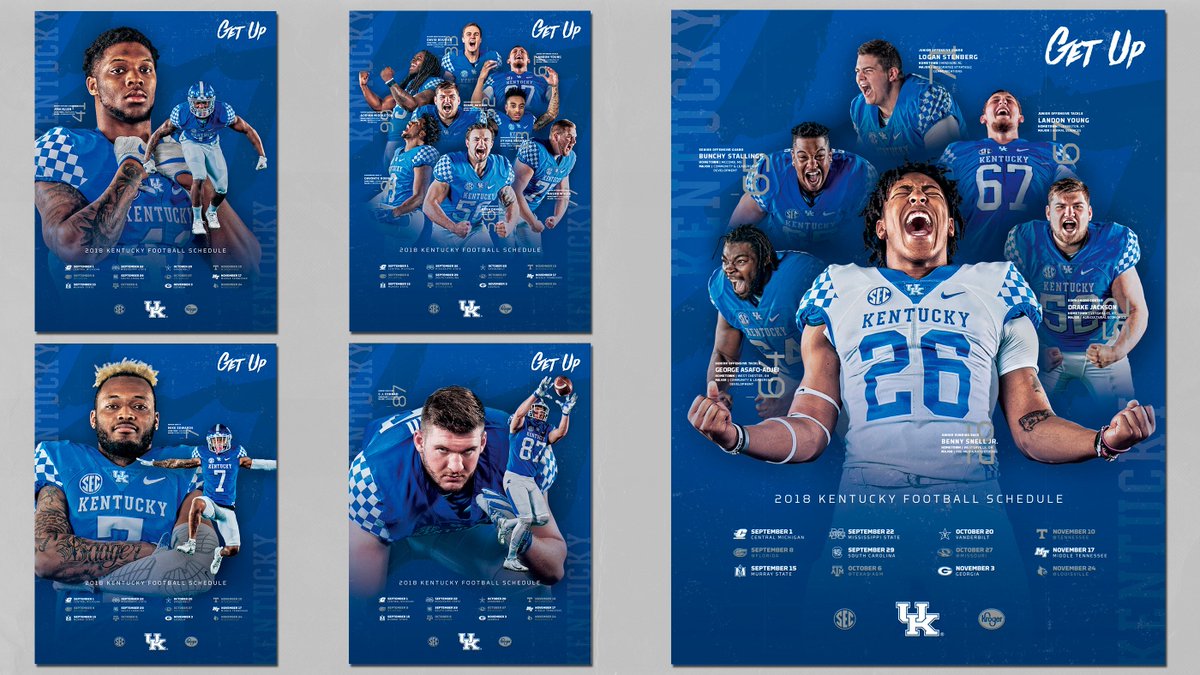 Did you Hear KSR on Finebaum?
If you're looking for some dulcet tones to start your weekend, Matt Jones spent eight hours over the last two days hosting The Paul Finebaum Show. That should be more than enough to keep you occupied this Saturday. Hear the best from day one with Tony Vanetti and day two with Drew Franklin.
If that doesn't tickle your fancy, there's a brand new Aaron Torres Sports Podcast available for your ears. What headlines will this episode make?
Isaac Humphries is Back in Town
John Calipari is excited to have the Aussie around as the Wildcats prepare for the Bahamas. "What an awesome kid who had a great first season in Australia," Calipari Tweeted. "Love that he's going to be around for the next week."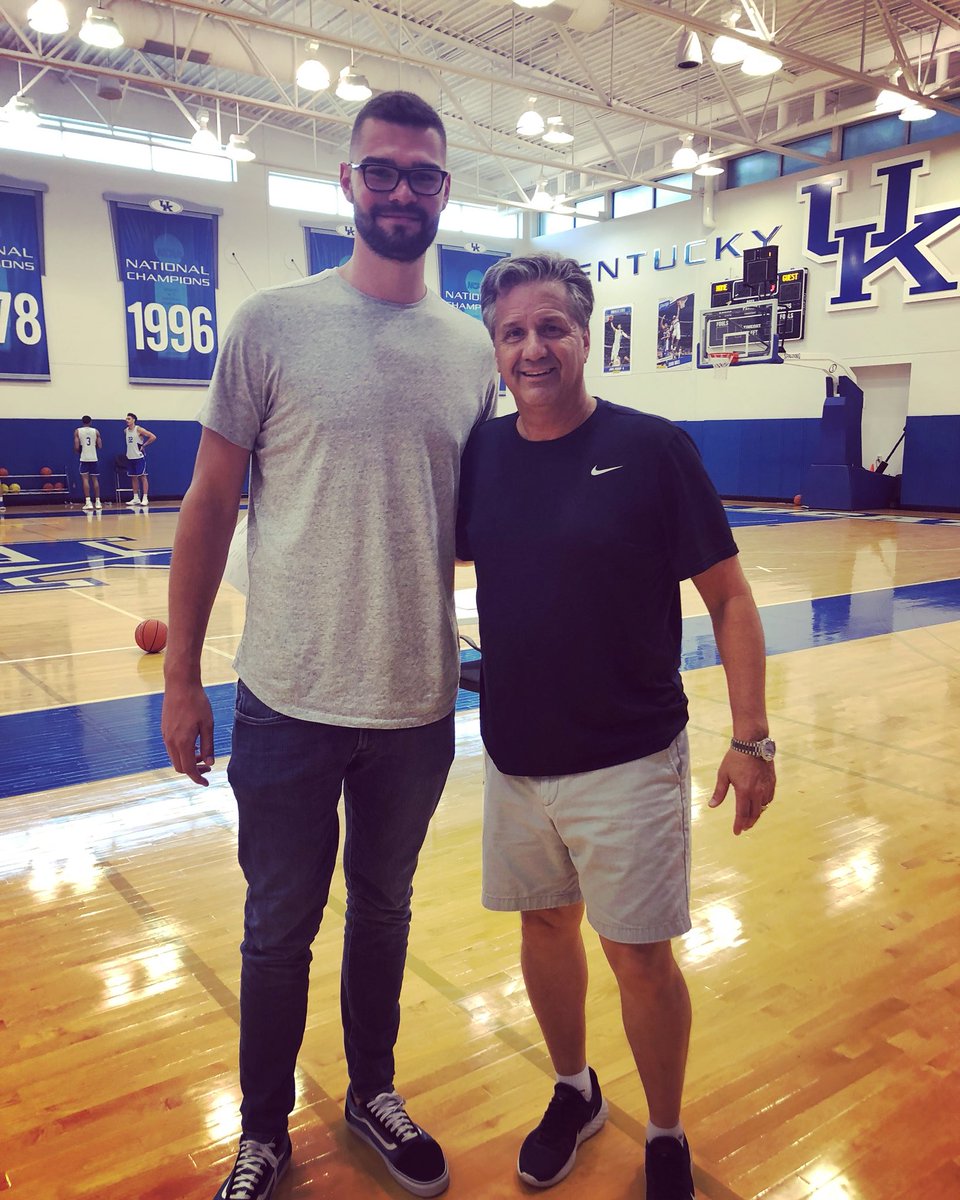 [mobile_ad]