Today On KSR: Only one more sleep 'till Auburn
The countdown clock reads 27.5 hours until your University of Kentucky Wildcats kick off with the Auburn Tigers in a lightly-attended Jordan Hare Stadium on opening Saturday for the SEC. The wait has lasted forever after COVID tore apart the usual routine going all the way back to before spring football, but now the season is upon us, finally.
UK Football released a hype video to get you ready for the game. I recommend asking someone to tie you to a chair before you hit play to keep from hurting yourself or others.
The wait is coming to a close.
Let's go do it, #BBN ?? pic.twitter.com/YCuES4MZEX

— Kentucky Football (@UKFootball) September 24, 2020
Mark Stoops addressed the media last night.
Tune in to hear Coach Stoops' final comments before the team takes off for Auburn, Alabama, but don't expect any Joey Gatewood news because Stoops did not offer an update.
KSBar and Grille is ready for the game.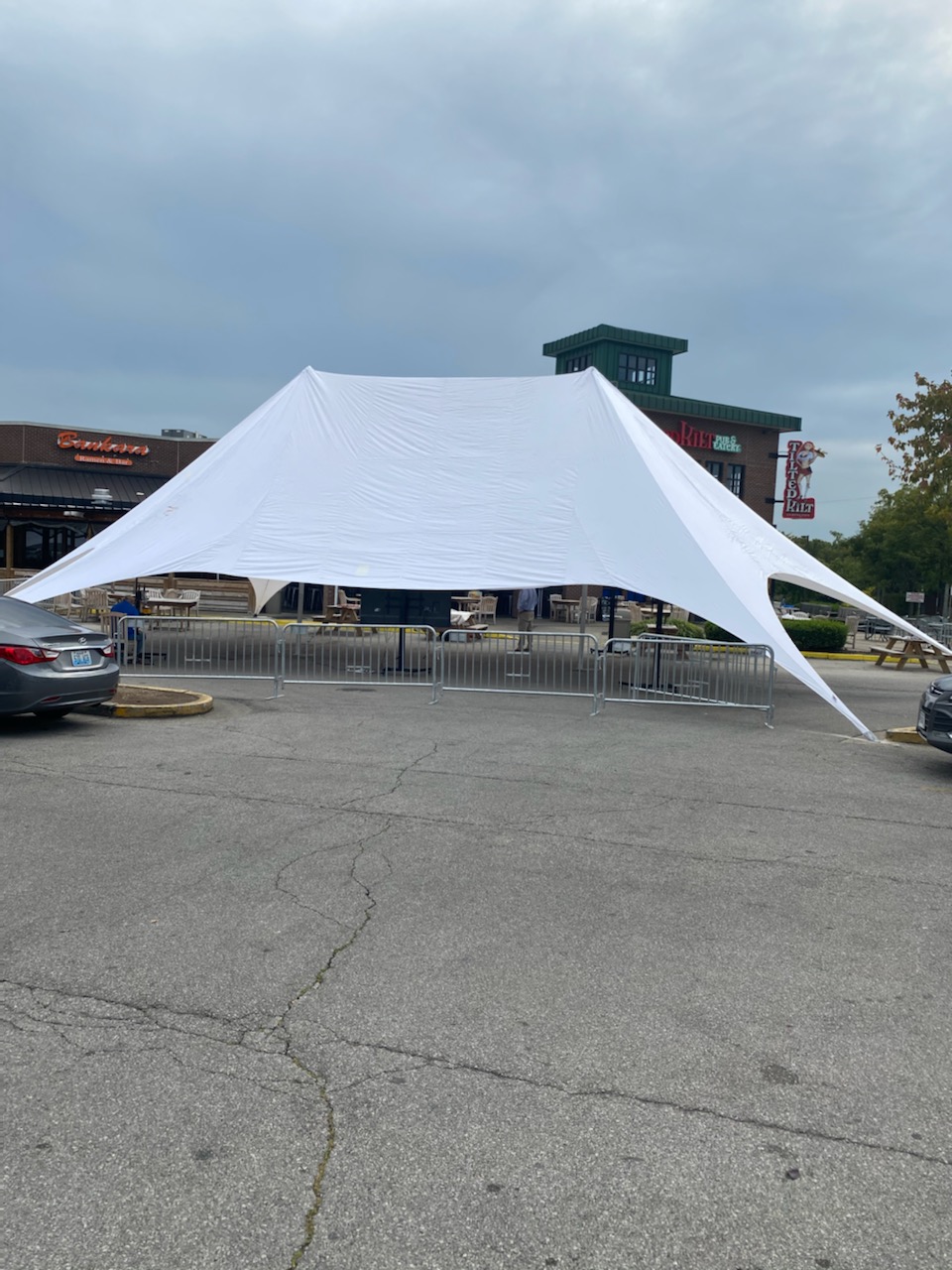 Seating is reservation-only inside, but on the outside we've blocked off the road and pitched a tent to accommodate as many Cats fans as possible for the big event. The party will get going at 10:30 a.m. Saturday morning.
A new Free Money Podcast is online.
In this week's episode of the Free Money Podcast, Matt and I were joined by longtime KSR caller Jay in Lyndon and the contest winner from last week's challenge, Ryan Ferguson. We gave our picks for every SEC game on Saturday's schedule plus a couple of other college football games and some from the NFL.
We issued a new challenge to our listeners too.
Kroger's KSR Game of the Week will take us to Simon Kenton tonight for Simon Kenton vs. Johnson Central.
For the third Game of the Week this season, KSR is loading up the van and taking off for northern Kentucky where Simon Kenton High School will host Johnson Central, the defending 4A state champ from the mountains. Today's KSR show will come to you from Simon Kenton's press box and we'll have coverage of the game later tonight.
Get ready with our game previews:
20 Things To Know: Simon Kenton vs. Johnson Central (Game of the Week)
Kroger's KSR Game of the Week: Johnson Central vs. Simon Kenton
Freddie Maggard, Ryan Lemond and I will be tailgating at the Beaumont Kroger in Lexington. Beginning at 4 p.m., we will be giving away Kroger gift cards if you come up to us and say, "Kroger Presents the KSR Game of the Week." See you there.
Michael Jordan no longer has the best switch-handed layup.
With all due respect to the GOAT, Jamal Murray now holds the title for best acrobatic, switch-handed layup in NBA history. Murray went up with the right, switched to the left and took it up and underneath LeBron James and the rim:
JAMAL MURRAY UP AND UNDER, OH MY!

?: TNT pic.twitter.com/RPLjLj4rpU

— NBA (@NBA) September 25, 2020
Murray also did this:
Jamal. Murray. Is. Unreal. ? pic.twitter.com/TrwFGnrx0n

— NBA on TNT (@NBAonTNT) September 25, 2020
And this:
This isn't fair, Jamal Murray ?

(via @NBA) pic.twitter.com/lzjstEM6Ns

— SportsCenter (@SportsCenter) September 25, 2020
Murray finished with 32 points but it was the Lakers finishing on top (with a little help from officiating) to extend their lead in the series to 3-1. Anthony Davis and LeBron James combined for 60.
Miami can send Boston home from the bubble tonight.
Tyler Herro, Bam Adebayo and their Heat teammates can clinch a spot in the NBA Finals tonight. Miami currently holds a 3-1 lead on the Celtics with one more win to grab to become the first ever No. 5 seed to reach the NBA Finals.
Tip-off is at 8:30 on ESPN.
Tune in to KSR in one hour.
LIVE from Simon Kenton High School in Independence, Kentucky.