The NFL's Twitter account got hacked today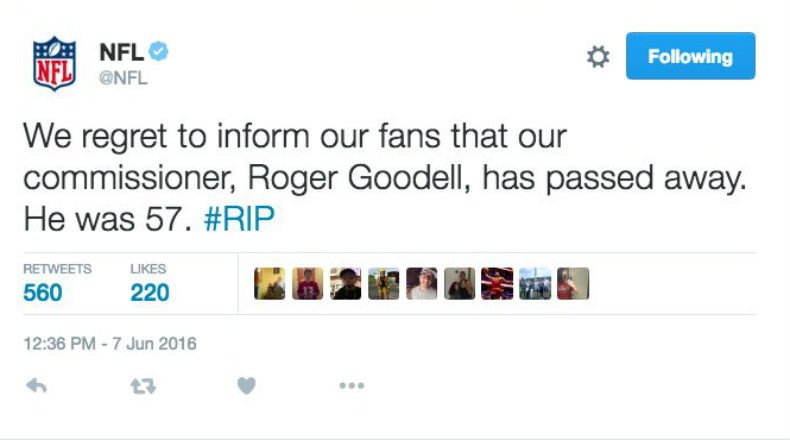 When this Tweet came across my Tweet Deck this afternoon, suffice it to say, I was a little stunned. And suspicious. Yes, it turns out the @NFL Twitter account was hacked this afternoon, with hackers posting a tweet telling the account's 19 million followers that NFL commissioner Roger Goodell had died. Even after the NFL took that tweet down, hackers followed it up with two more:
Rest assured, Goodell is alive and well, although you could argue his conscious died several years…amirite?!?!
Turns out @IDissEverything was the hacker:
NFL account has followed one person, @IDissEverything, since being compromised pic.twitter.com/dOmpHJPuIN

— Scott Carroll (@scottyknoxville) June 7, 2016
The dude's Twitter account that allegedly hacked the NFL's handle is now suspended pic.twitter.com/tPKhRp48nJ

— Chelsea Gates (@ChelseaGatesTV) June 7, 2016
LOL