The MAC will not play college football in 2020
The conference the typically gives Kentucky two non-conference opponents a year will not play football this fall. Brett McMurphy reports the Mid-American Conference will not play football in the fall of 2020 due to player health and safety concerns during the coronavirus pandemic.
The MAC is the first FBS conference to shut down football for the season, following only the independent UConn Huskies. According to McMurphy, Northern Illinois is primarily to blame for the decision.
The MAC reached its decision Saturday morning in a vote by the league's presidents, sources said. The conference presidents initially met Thursday to finalize the league's scheduling format. However, Northern Illinois president Lisa Freeman, a former research scientist at the University of Rochester School of Medicine, indicated her school would not play this fall because of the health and safety concerns, sources said.

"The league didn't like the look of NIU going out on their own and not playing," said a source, explaining the MAC's non-vote on Thursday.
Geographically speaking, NIU is one of only three schools (Ball State, Buffalo) not in the states of Ohio or Michigan. If the conference wished to play a league-only schedule, teams would not have to travel far or go through various statewide restrictions to make it possible. Ultimately, the financial losses from the cancellation of buy games with Power Five teams was a pill too tough to swallow.
In the Big Ten alone the MAC lost 11 games worth $10.5 million. Kentucky was prepared to pay Kent State and Eastern Michigan a combined $2.1 million for games this fall.
Will other Group of Five conferences follow the MAC's lead? The Sun Belt is one that is already pushing forward full steam ahead, although, in the coronavirus pandemic things can change quickly. Instead of looking ahead to what's next, let's mourn the loss of the beloved conference. R.I.P. MACtion.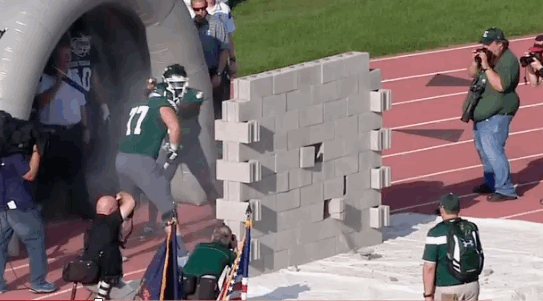 [Stadium]