The KSR Football Podcast's Bye Week Celebration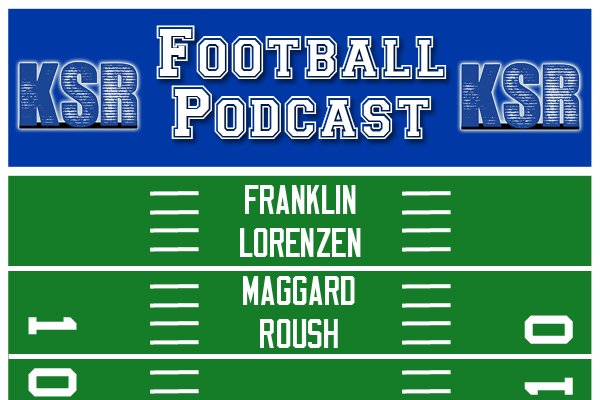 There's no football game this week, but there's still a KSR Football Podcast.  The crew discusses the Missouri win in depth, ranks UK's future opponents and sprinkles in some shenanigans, like…
—  The Best "Bye" Songs.
—  How Mizzou contained C.J. Conrad with "bracketing."
—  Why Freddie and Jared hated Bye Weeks.
—  Who wanted Stoops to go for it on 4th and 2?
—  Comparing Saturday's game to the second round of the NCAA Tournament.
You can easily listen on the KSR App, available on iTunes and Google Play.  Streaming online is simple through Pod Paradise.  You can also get it directly to your phone by subscribing to "Kentucky Sports Radio" on iTunes or via Android's Podcast Addict app.