The KSR Football Podcast's 2017 Spring Game Preview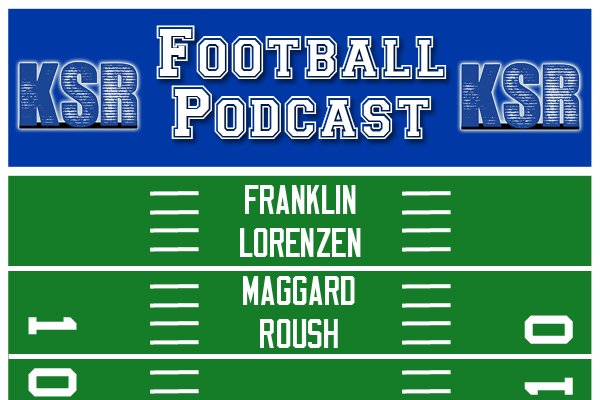 We got the gang back together to discuss Spring Practice and preview Friday night's Blue/White Game.  Drew, Jared, Freddie and Nick discuss all of the important stories from spring, sprinkled in with plenty of shenanigans, including:
—  Has Jared changed his mind about Dorian Baker?
—  It's no longer Charles, it's Chuck Walker.
—  Jared's favorite player has "the touch of a baby gorilla."
—  What did Drew do Sunday to get into trouble?
—  Clevan Thomas' early impact.
—  Players you haven't heard of that will shine in the Spring Game.
You can easily listen on the KSR App, available on iTunes and Google Play.  Streaming online is simple through Pod Paradise.  You can also get it directly to your phone by subscribing to "Kentucky Sports Radio" on iTunes or via Android's Podcast Addict app.