The KSR Football Podcast: Week Three Win over South Carolina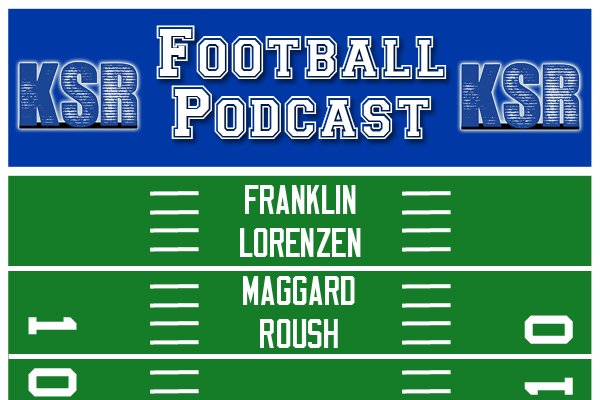 For the fourth year in a row, Kentucky has taken down South Carolina.  The KSR Football Podcast examines the X's and O's from the road victory, discusses the storylines that have consumed the Commonwealth and looks ahead to how Kentucky could potentially snap The Streak against Florida.  Highlights:
—  Freddie transforms into a nine-year old with his pronunciation soundboard.
—  Why Kentucky has to be boring to beat Florida.
—  Freddie's out of the media guide, thanks to Stephen Johnson.
—  Tennessee helped Franco invent new curse words.
—  Handshake-gate and the fallout.
—  A smash mouth defense, even without Eli Brown.
You can easily listen on the KSR App, available on iTunes and Google Play.  Streaming online is simple through Pod Paradise.  You can also get it directly to your phone by subscribing to "Kentucky Sports Radio" on iTunes or via Android's Podcast Addict app.