The KSR Football Podcast: Week Four Loss to Florida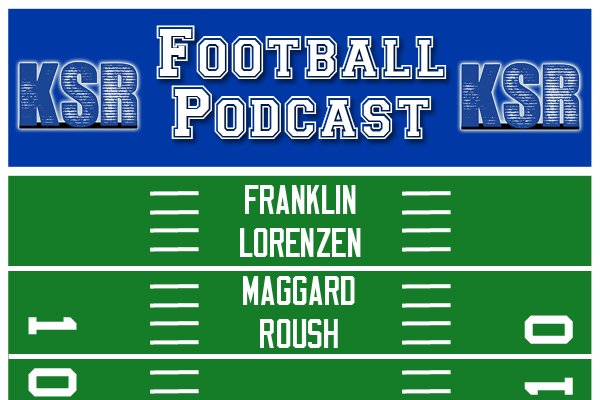 Snap back to reality with more than an hour of football talk with Drew, Nick and Freddie.  For those who are tired of hearing about University-6, this is exactly what you need.  Even though Kentucky lost, there's still plenty of positives to take away from the Florida game.  Highlights:
—  If one of eight plays went differently, UK wins.
—  Why the defense struggled to stop the run.
—  An MVP performance from Chuck Walker.
—  How Drew planned to save the day, if necessary.
—  Kudos to a fantastic crowd at Kroger Field.
—  How the players have responded and what's next.
You can easily listen on the KSR App, available on iTunes and Google Play.  Streaming online is simple through Pod Paradise.  You can also get it directly to your phone by subscribing to "Kentucky Sports Radio" on iTunes or via Android's Podcast Addict app.