The KSR Football Podcast: Week Five Win over EMU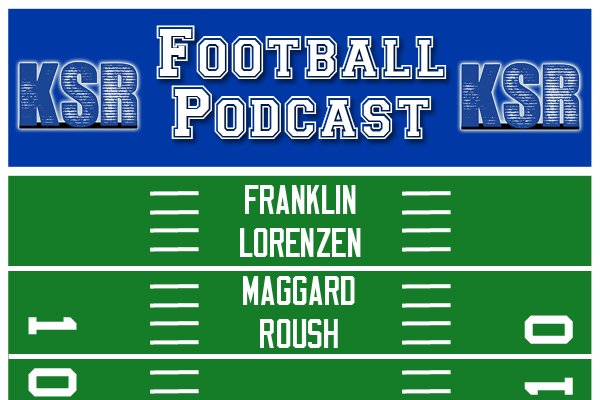 The KSR Football Podcast crew is back to talk about Kentucky's win over Eastern Michigan and look ahead to the matchup vs. Mizzou.  The gang shares what they learned in the close win, the challenges that lie ahead, and…
—  Eastern Michigan was who Freddie thought they were.
—  What Kentucky must do to get late game first downs.
—  After poor pass protection in two straight games, are there any long term concerns?
—  Drew gets got by a fake account.
—  How Freddie learned the intentional grounding rule the hard way.
You can easily listen on the KSR App, available on iTunes and Google Play.  Streaming online is simple through Pod Paradise.  You can also get it directly to your phone by subscribing to "Kentucky Sports Radio" on iTunes or via Android's Podcast Addict app.