The Kentucky Football staff wants to see you at Fan Day tomorrow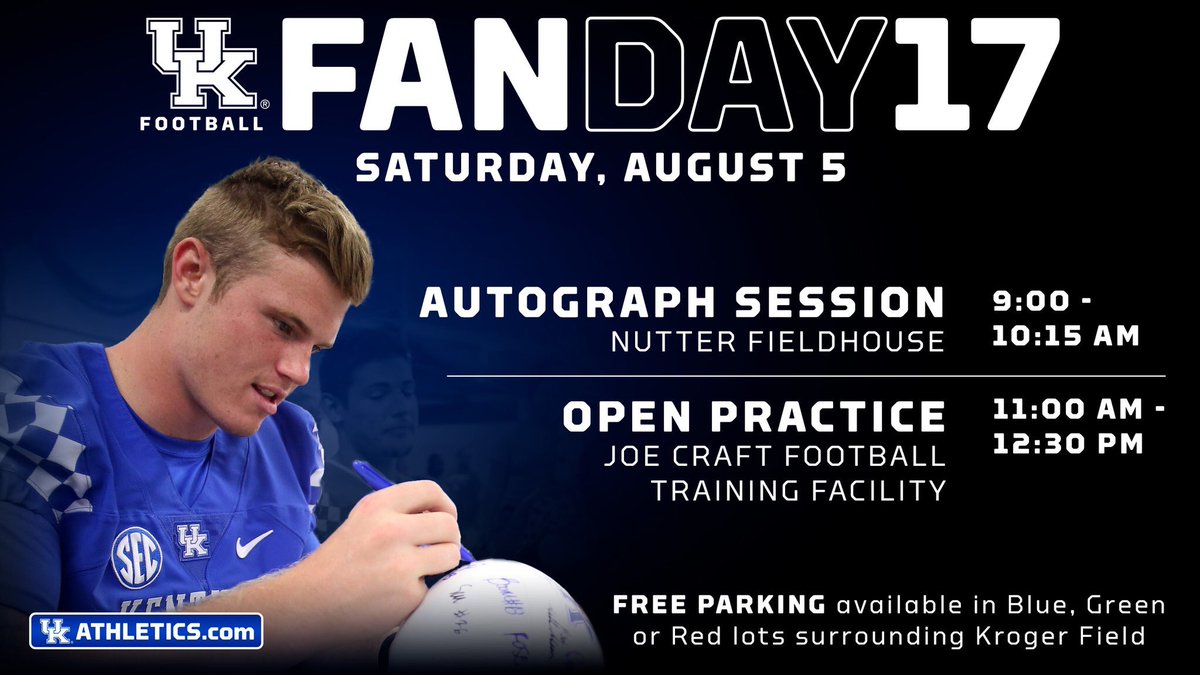 Get a good night's rest tonight, because the Kentucky football staff wants to see you bright and early for UK Fan Day!
The annual fan event is officially here, where the BBN will have the opportunity to meet all of their favorite coaches and players, get autographs, and watch an open football practice.
Player and coach autographs begin at 9 AM and last until 10:15 AM. The open practice will take place from 11 AM to 12:30 PM.
Check out some of the tweets from the UK Football social media accounts:
Can't wait for the #BBN to come out to fan day and get to see some practice tomorrow! Going to be a great atmosphere!

— Matt House (@CoachMHouse) August 4, 2017
Fired up to see the best fan base in the country, the #BBN at fan day tomorrow!! #UKCamp17

— Luke Walerius (@LukeWaleriusUK) August 4, 2017
#BBN, don't forget, all 7️⃣ of our posters are available for 🆓 on Fan Day! Doors open at 9 am! See ya there! #GoToWork pic.twitter.com/ndZPf6DaRt

— Kentucky Football (@UKFootball) August 4, 2017
Posters, autographs, and football, what more could you need?
Be there, BBN.